The Envious Cashier As We Laid This Beauty Down On The Checkout: "You… Bastards."
It Started With One Dinner Plate In A Oregon Thrift Store In 2003.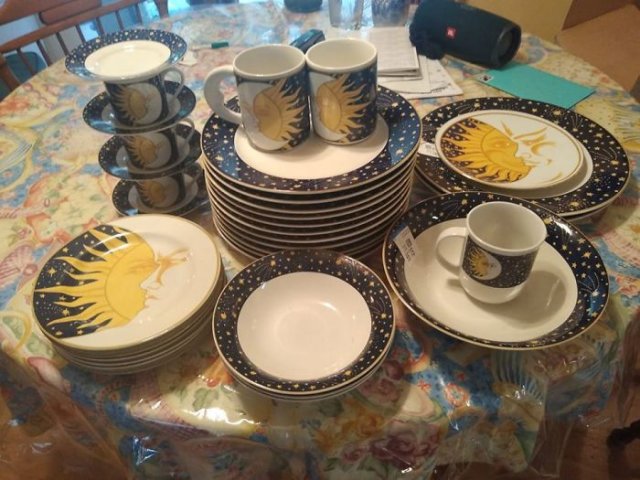 Found At A Thrift Store On Whidbey Island, WA -This Old Battered Book Caught My Eye Because It Looked Like It Fell Off A Pirate Ship.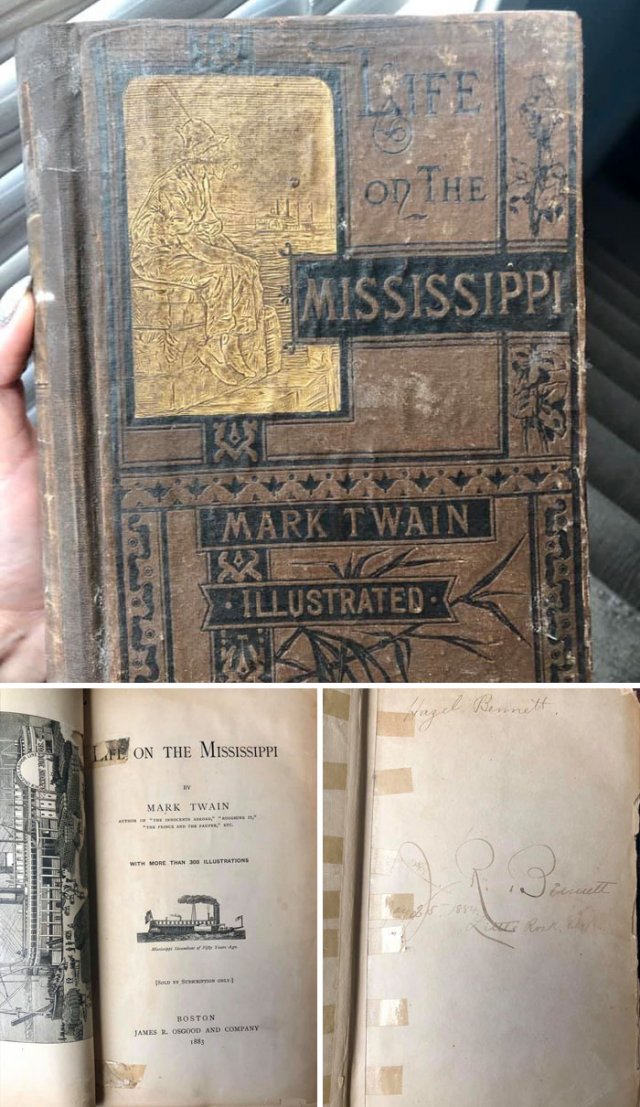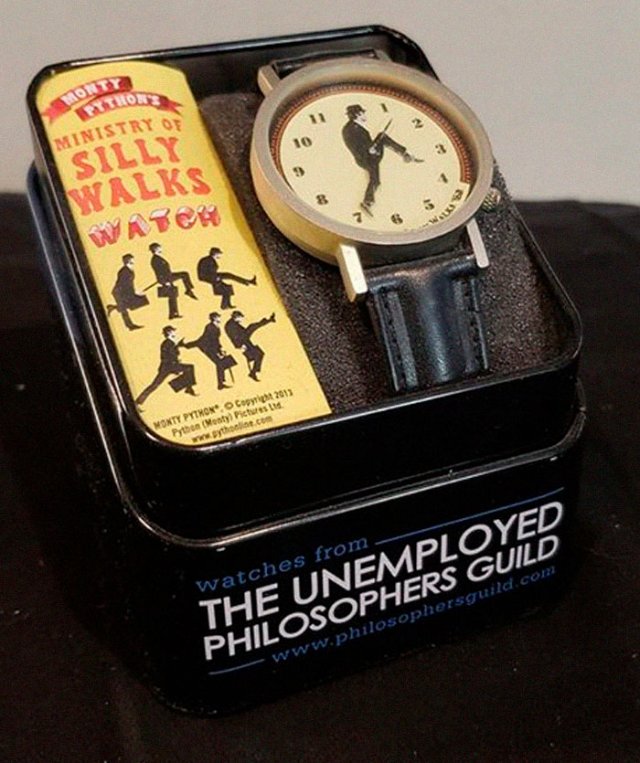 A Mr. Christmas Musical Bell Symphonium.

So I Picked This Up Today At Goodwill. My Daughter And I Love It. My Mom Thinks It's Gross. I Am A Nurse I Think I Should Take My Lunch In It.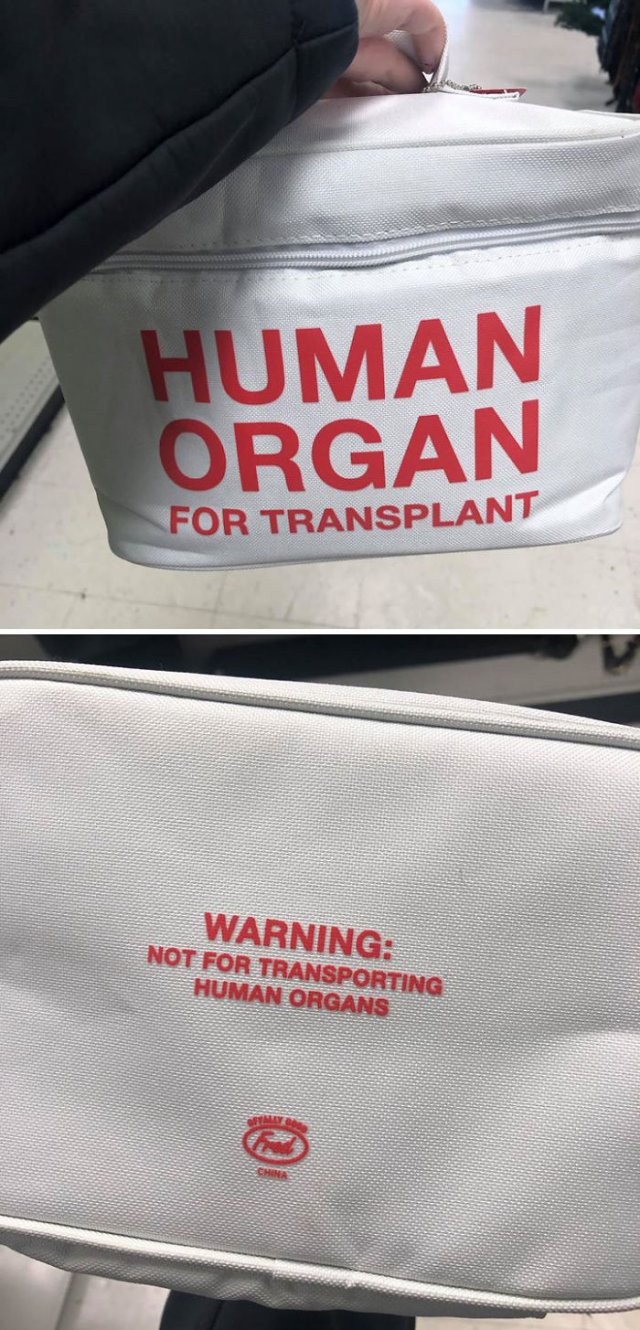 My Daughter Was Driving Down The Road And Found This Gem At The Curb For Trash Pickup. He Is Now Protecting Her Porch.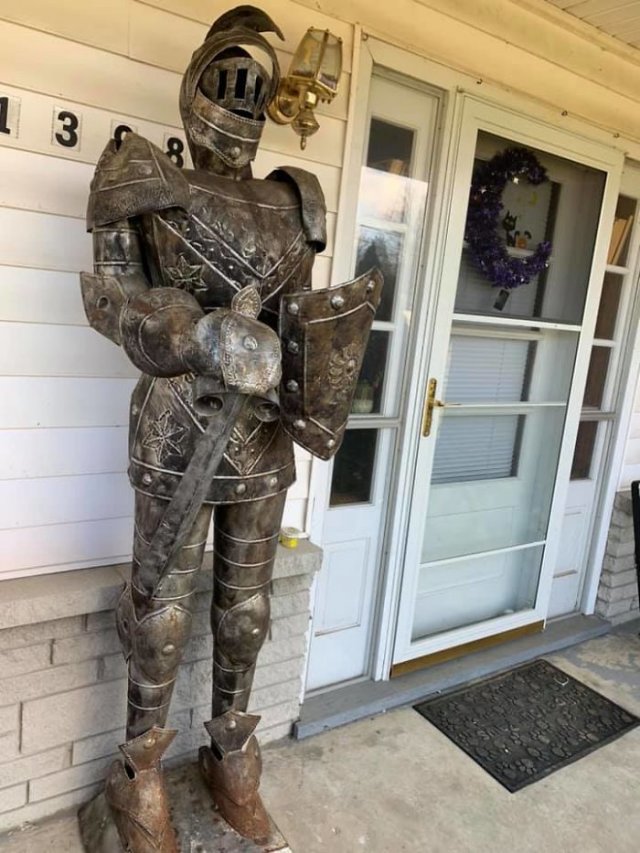 Fridge Magnet Find! It's Okay, You Can "Call" Me Nostalgic. Push Me – Yep It Does Ring.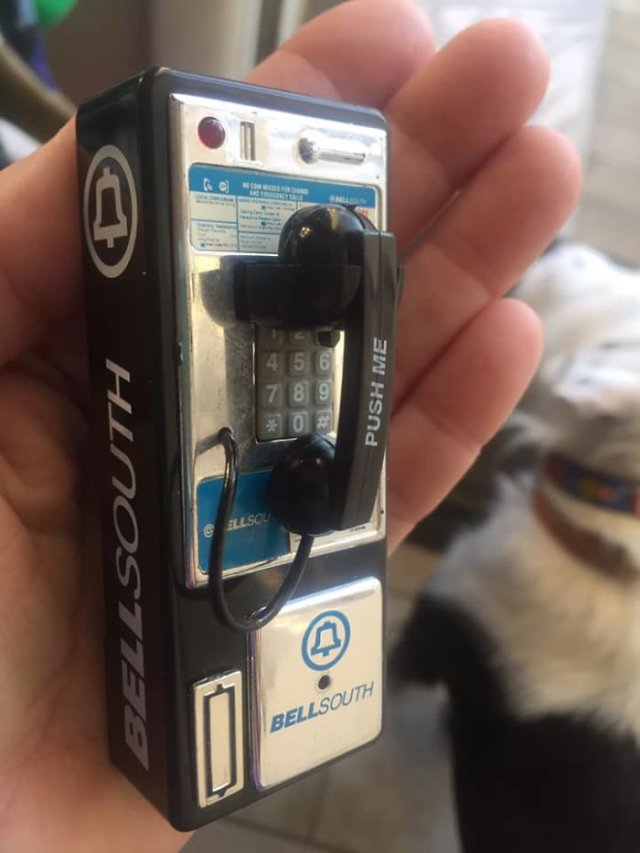 I Found This Kids Chemcraft Chemistry Set At A Flea Market In Nashville, Tennessee. People Would Lose Their Minds If Something Like This Was Released Today For Kids To Play With.

We Just Happened To Go To An Antique Expo In Town Where We Found A Silly Cycle. My Grandfather, Reedy Ellington Mclellan Sr., Invented Them.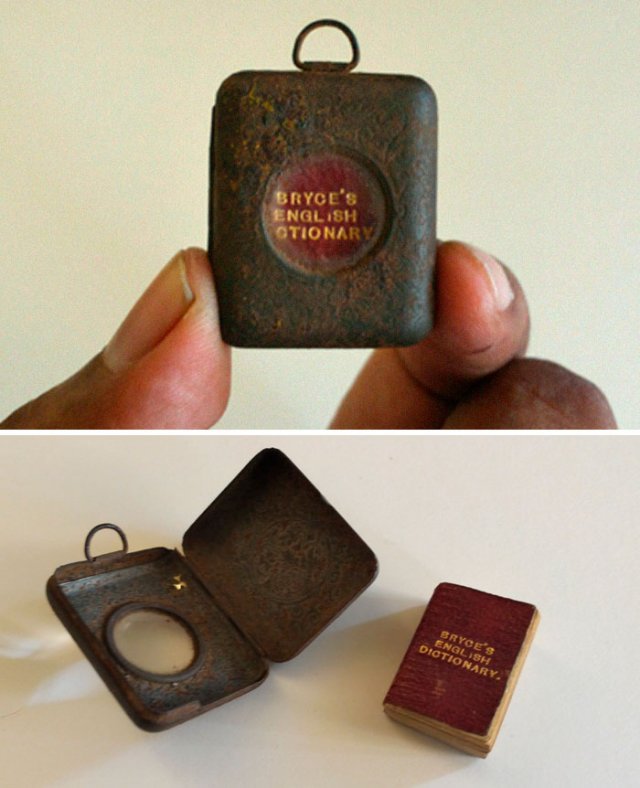 I Bought A Painting Of What I Thought Was A Flower In A Pond At The Goodwill In Glendora, CA And Hung It Up. Only My Husband Fixed It It's A Cow.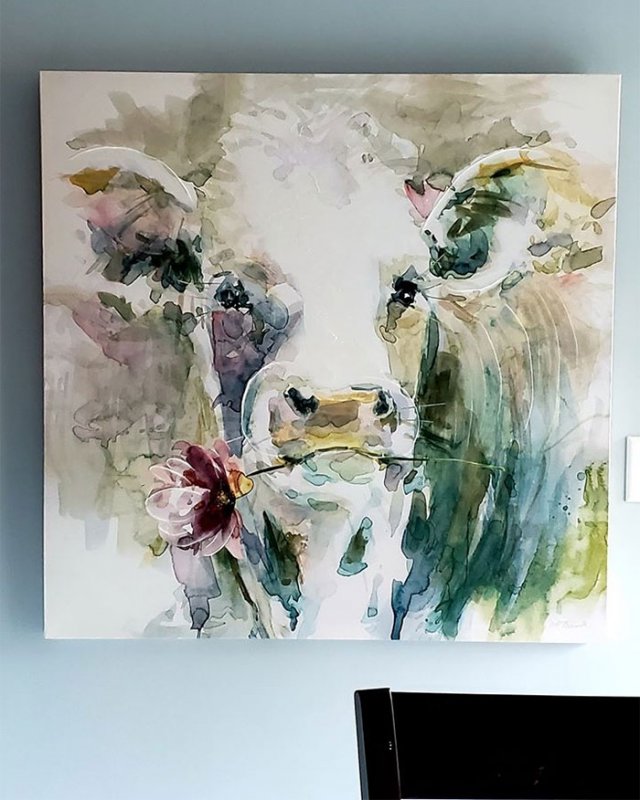 I Saw This Stunning Piece Of Stained Glass On The Side Of The Road Off Route 9 In Berkeley Springs, WV. I Turned Around Because I Couldn't Just Leave It There.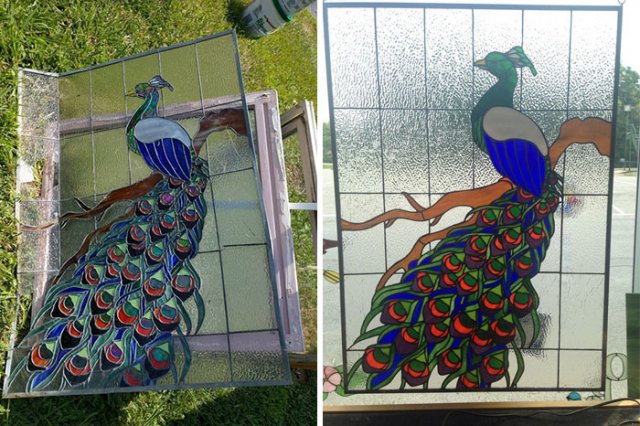 This Is A Portrait Of My Grandmother Seated In A Chair That She Needlepointed. I Am Sitting In A Chair She Helped Me To Needlepoint Wearing The Same Suit. I Inherited All.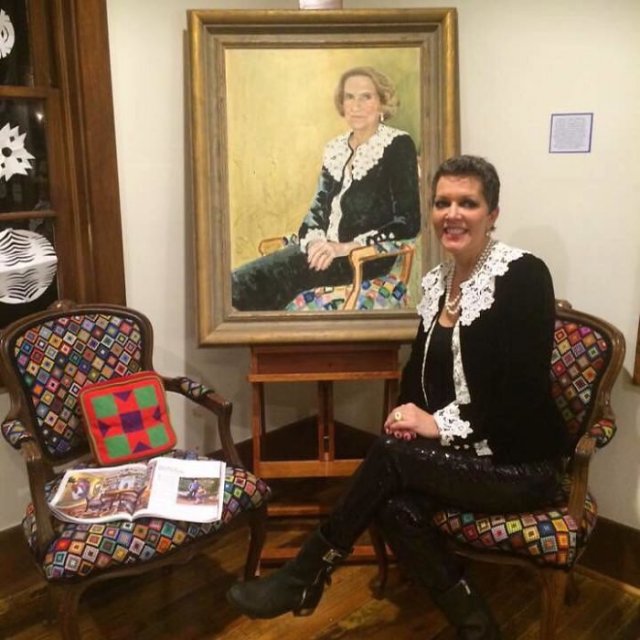 My Mom Recently Passed. She Left Me Some Very Interesting Items. For Starters, This Jewelry.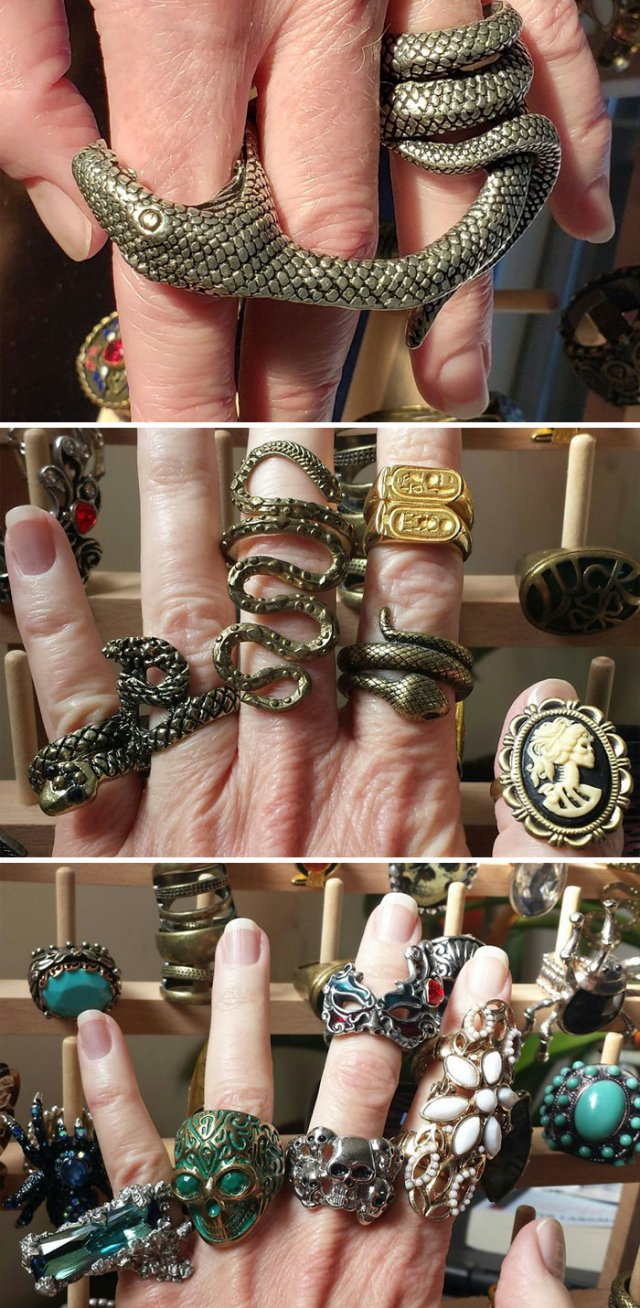 My New Lucky Cricket Tea Cup And If You Don't Like It… Dishonor On You, Dishonor On Your Cow.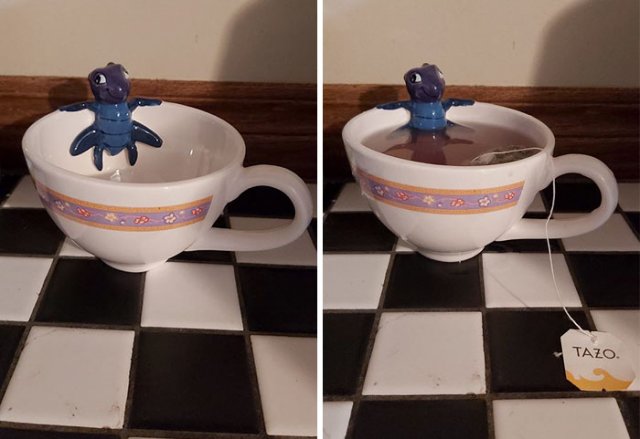 Bob Ross Pancakes Anyone?!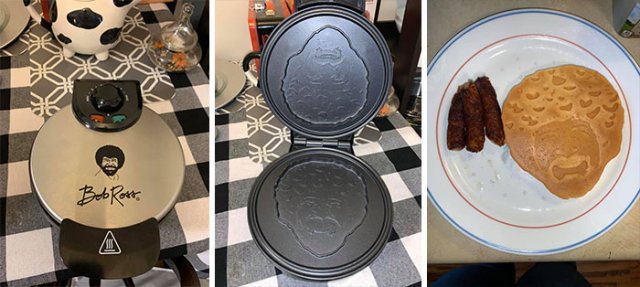 It's Been Hanging On Our Porch For Almost 10 Years. I've Never Thought Much Of It… Today While Watching Edward Scissorhands I See This!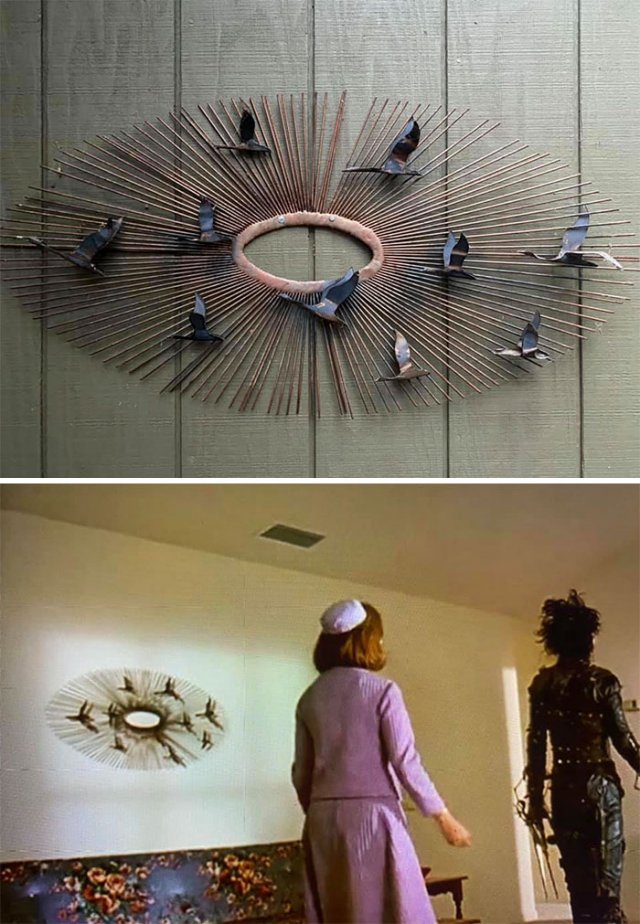 $12. Damn Straight I Bought It!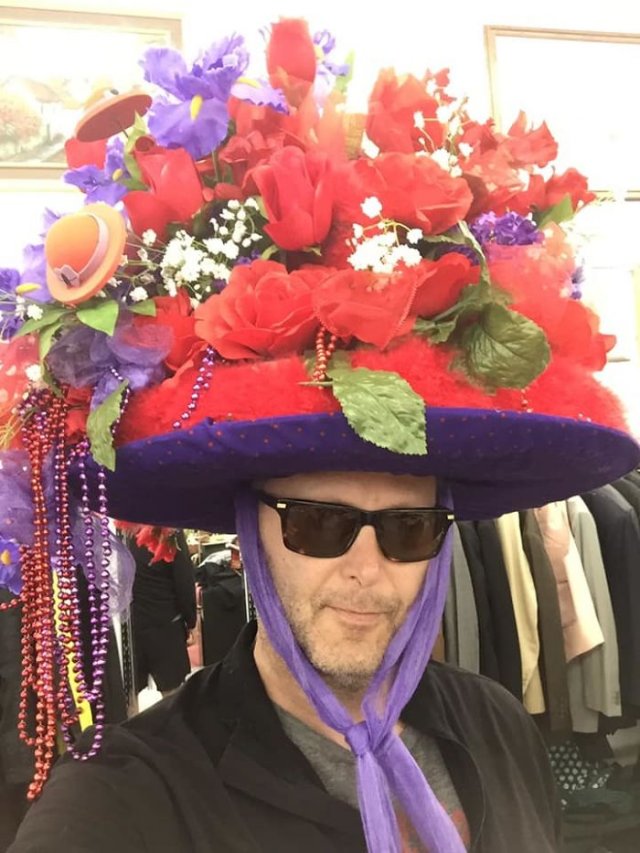 I Would Like To Raise You These Limited Edition Bmo Doc's.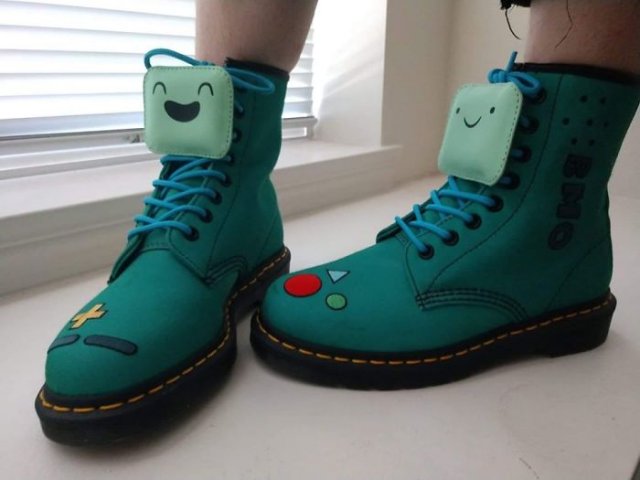 Pardon My Ridiculous "I Just Paid $20 For Full Chainmail" Face.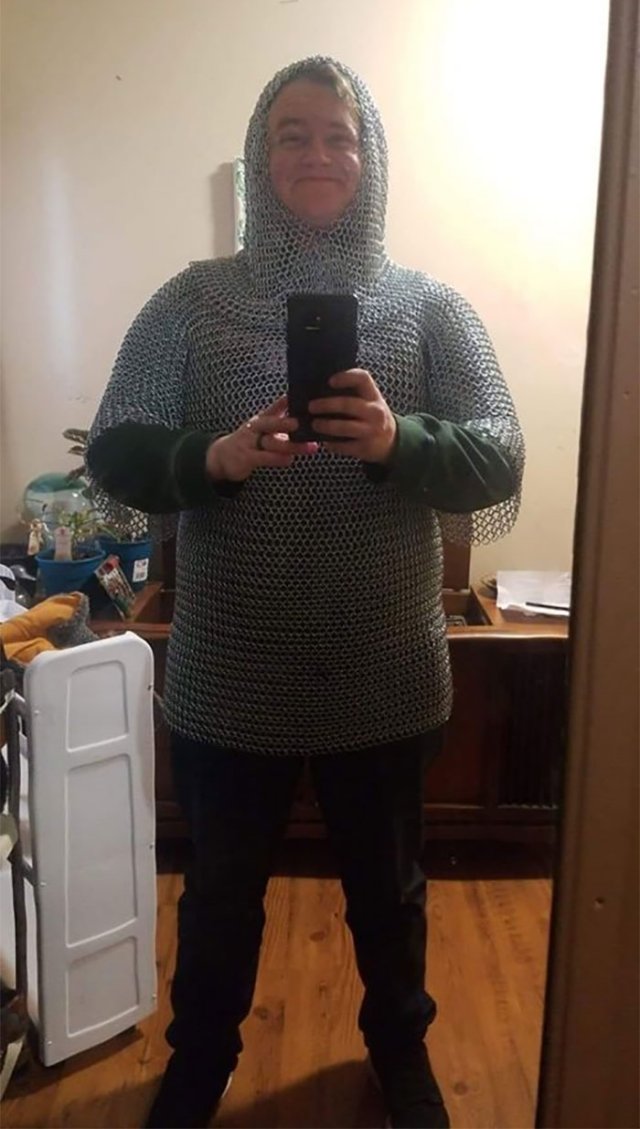 Found At An Antique Shop. The Prototype For Toilet Paper Showing That It Clearly Is Supposed To Be Over.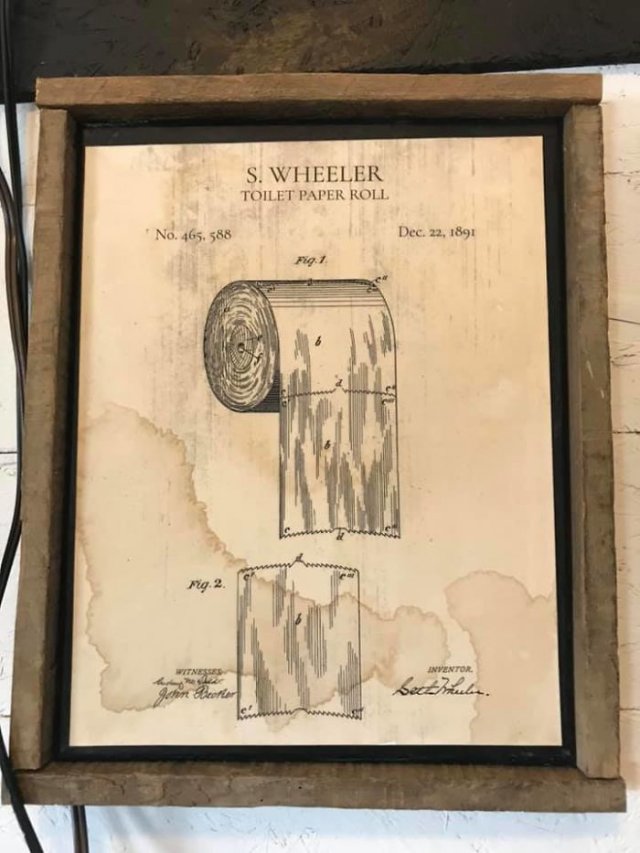 Found At The Goodwill Dunn Ave. Jacksonville, Fl.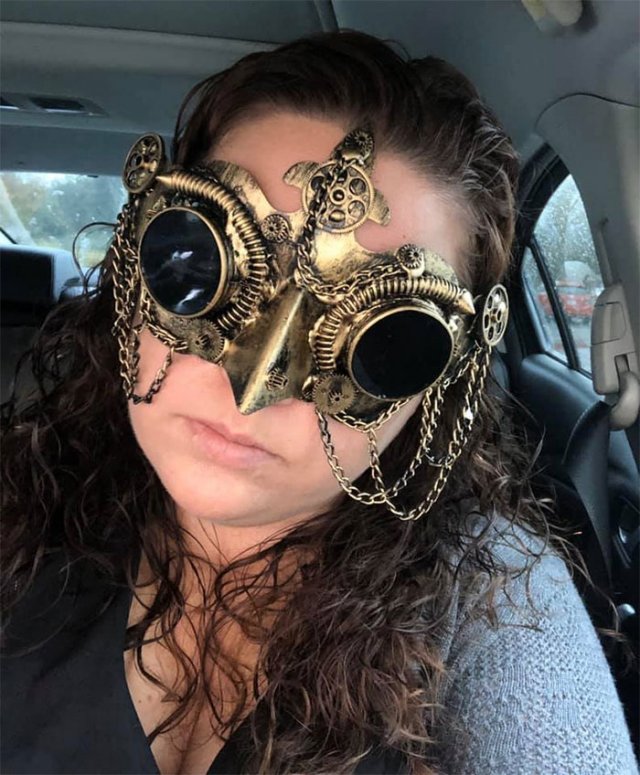 I Found A 2 Dollar Morph Suit At My Local Goodwill!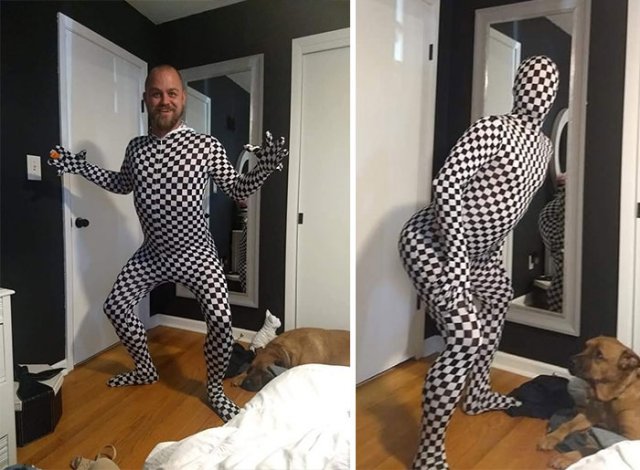 My Mom Found This And Said, "I Should Bring This To Sample Things, 'I Just Want A Spoonful.'