And This Is Why You Check The Hotel Coffee Maker Before You Use It


1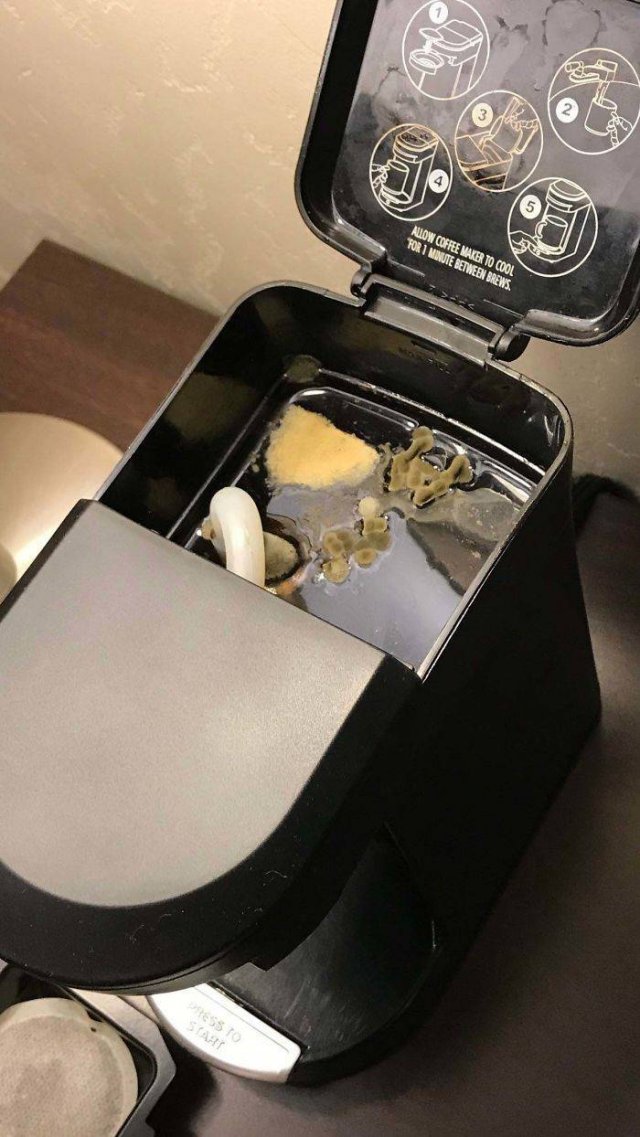 We Have A Really Nice Hotel Room

2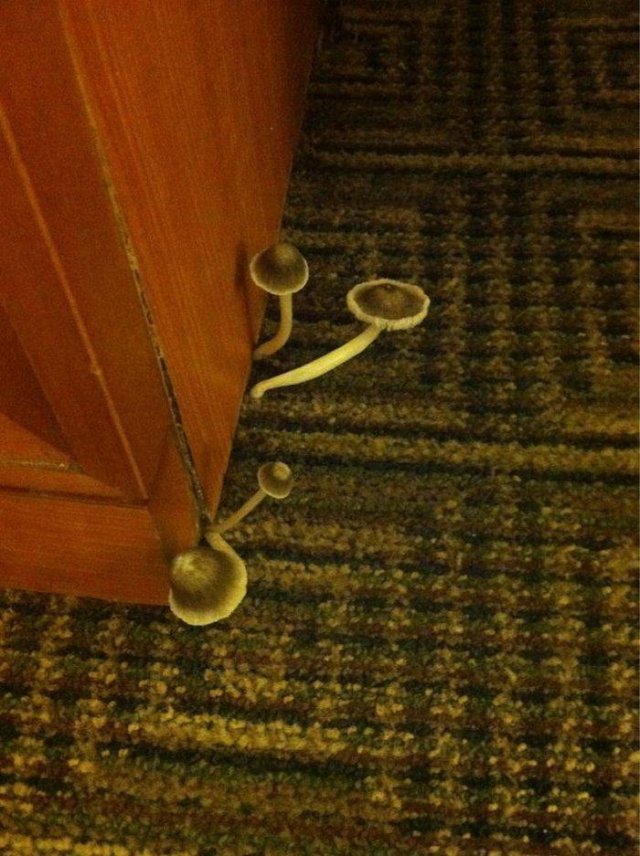 Don't Stay In A Hotel With Bedbugs

3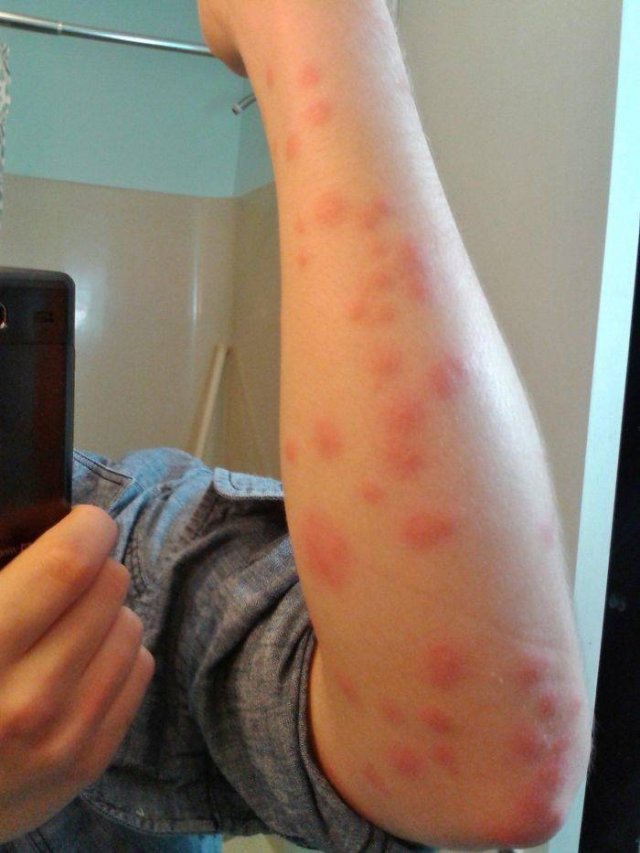 I Generally Gauge The Quality Of The Hotel I'm Staying At Based On The Number Of Bite Marks On The Toilet Flusher

4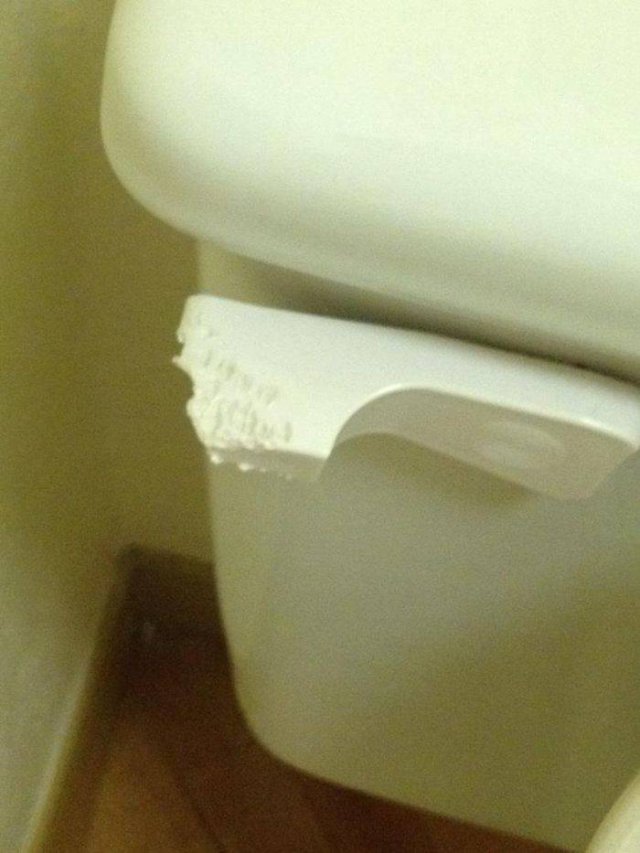 "Quality" Hotel Room. Moscow, A Month Ago

5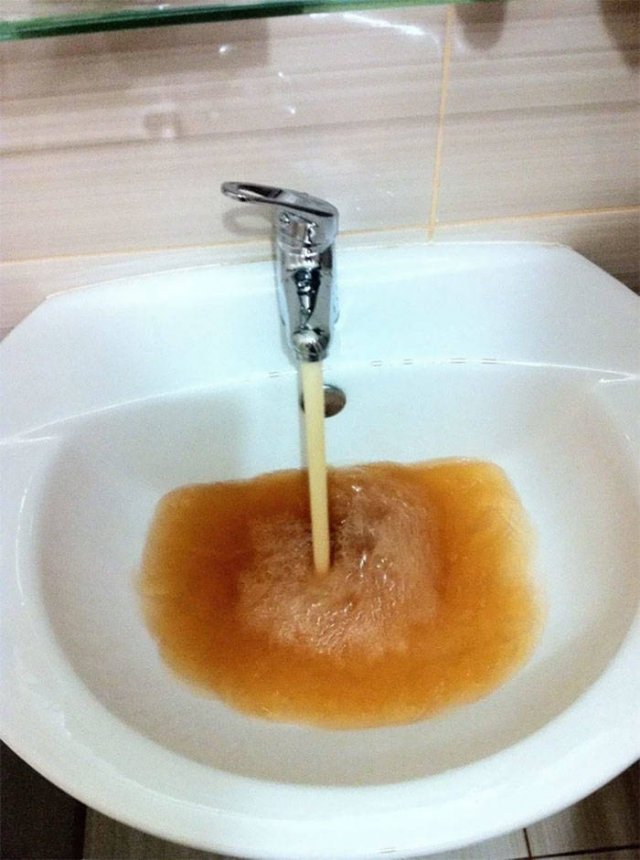 The Pool At My Hotel In Birmingham, Alabama. Yes, Those Are Toilets

6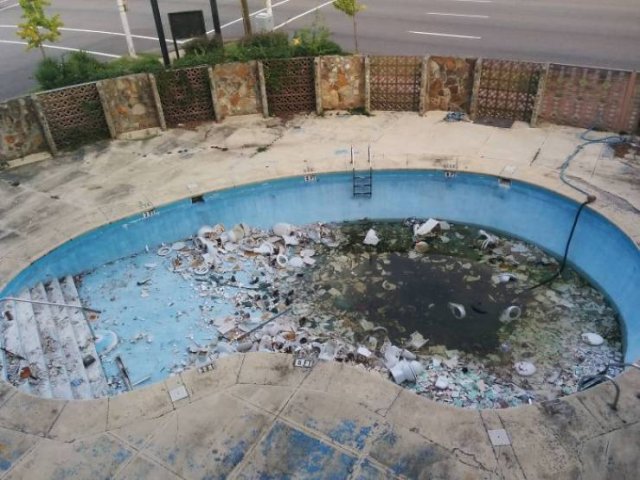 Airbnb Description Said "View Of The Main Church From The Bedroom Window". Technically It Was Not A Lie

7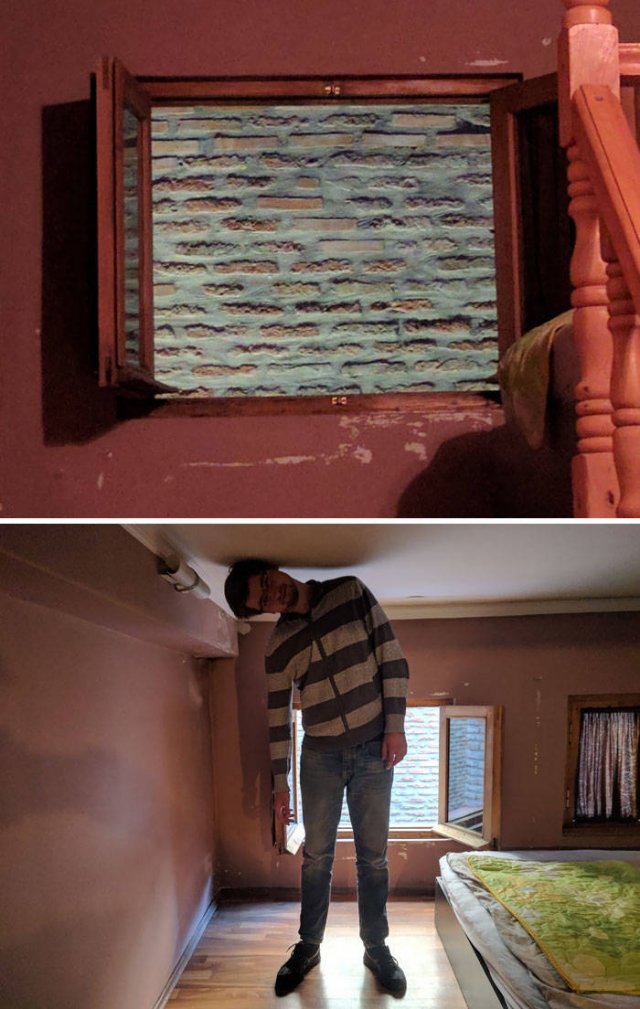 The Fitness Room At The Hotel I Stayed At

8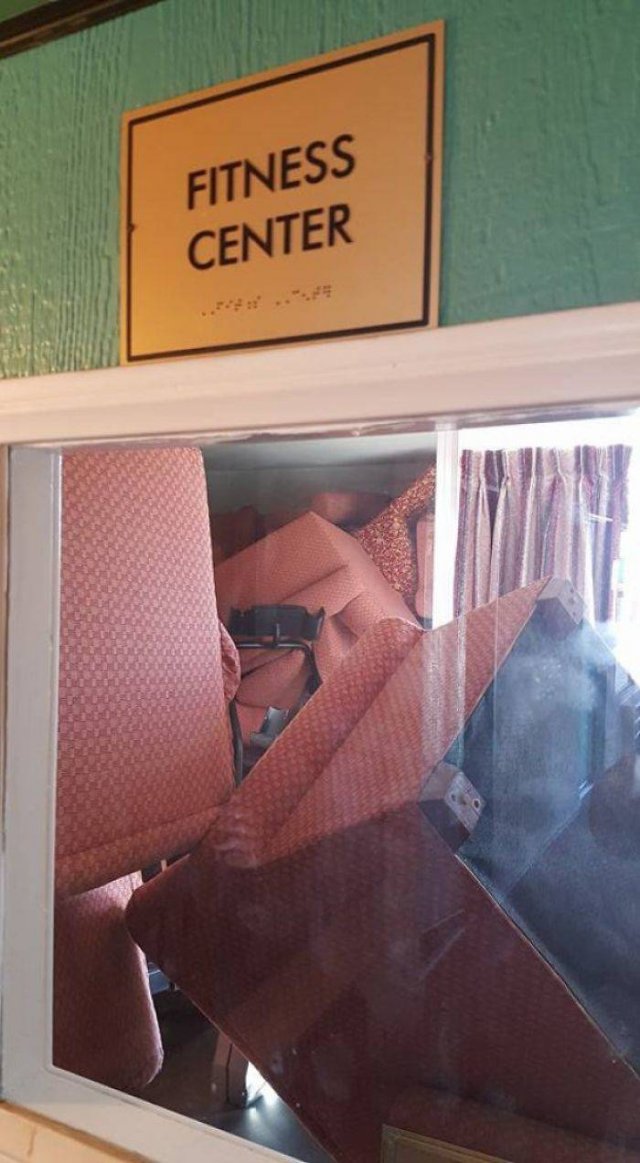 My Hotel Room Has Such A Nice View! Wait A Minute

9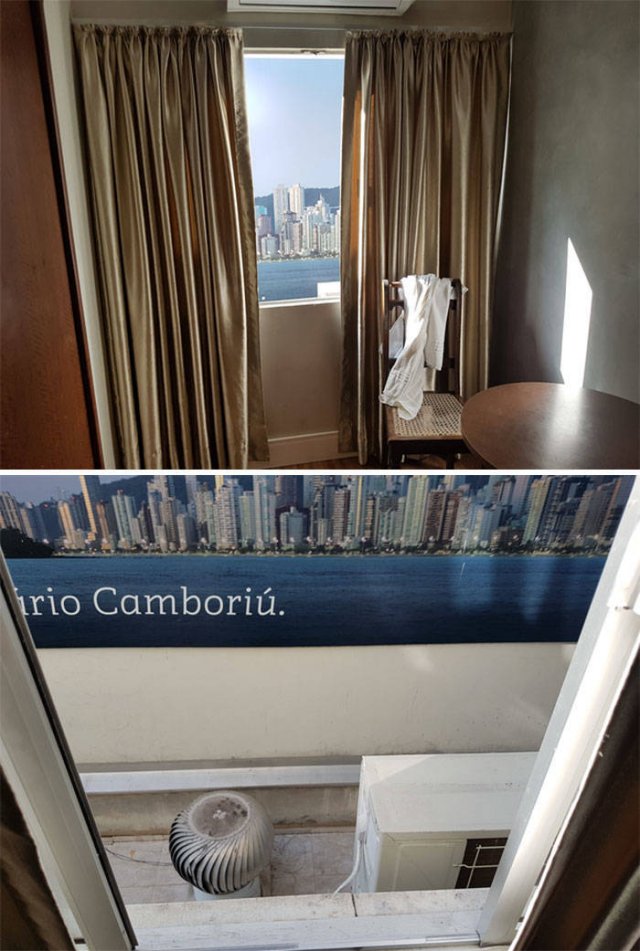 Found This Under The Sheets While Crawling Into Bed… Used Hair Extensions?

10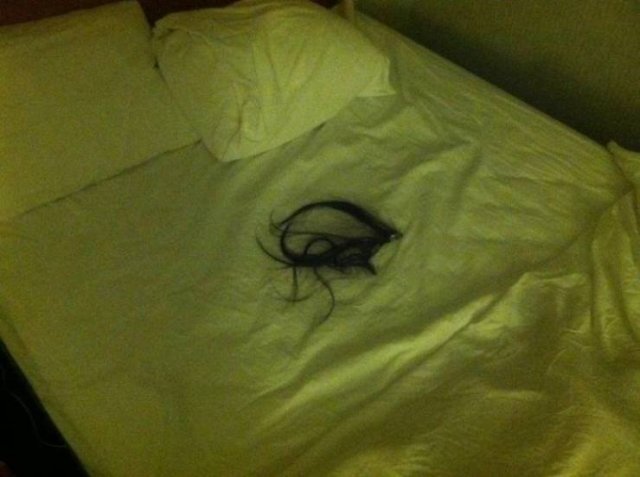 Heat Lamp Vs. Bathroom Door In My Hotel Room

11

Saw This In An Elevator Today In A Hotel. Took The Stairs Back Down

12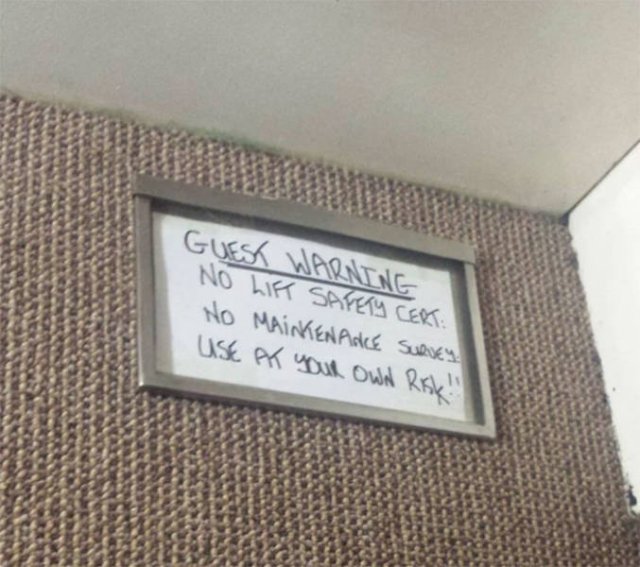 This Is What I Saw When I Checked Into My Hotel Last Night

13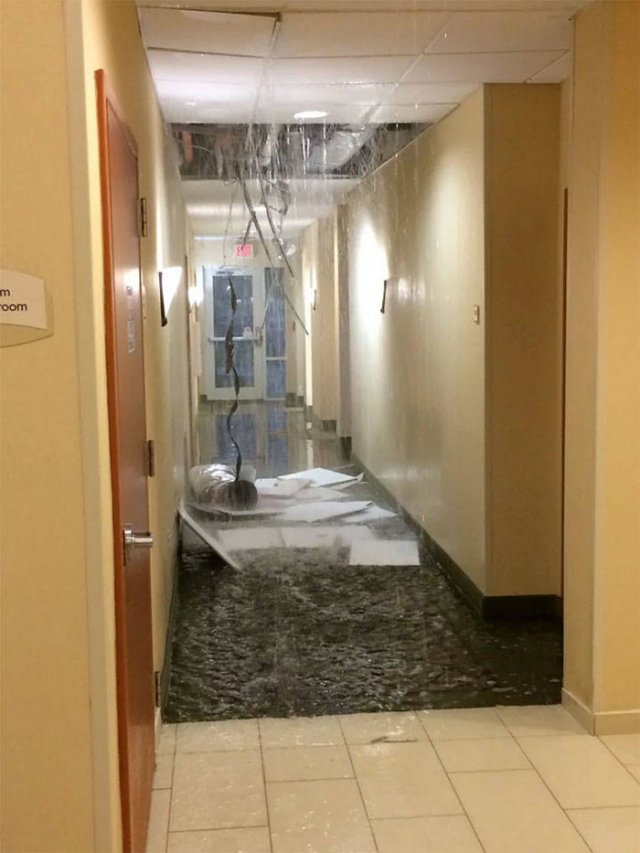 After A Beautiful Day At The Beach In Hawaii, My Cousin Went Back To Her Hotel Room To A Pleasant Surprise

14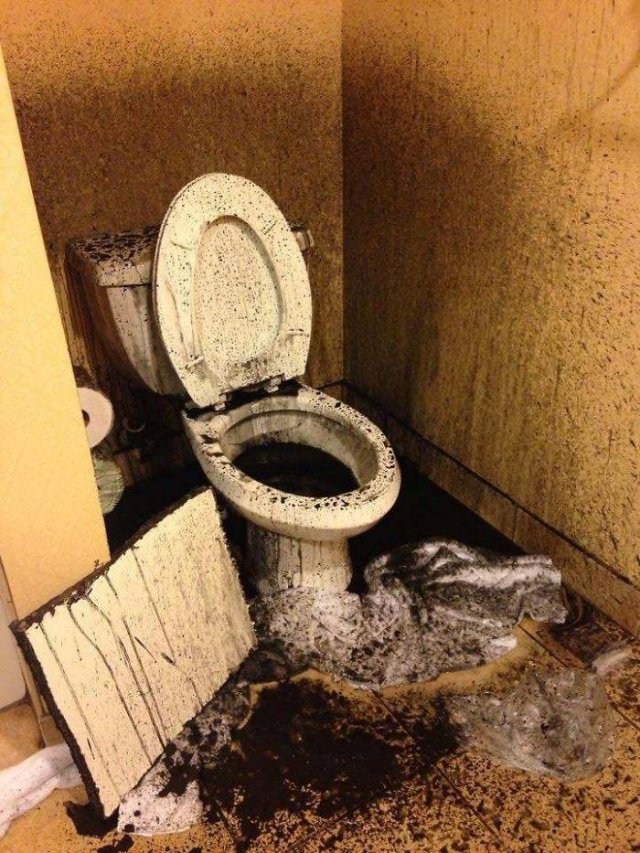 Shower At The Hostel My Brother Is Staying At In China

15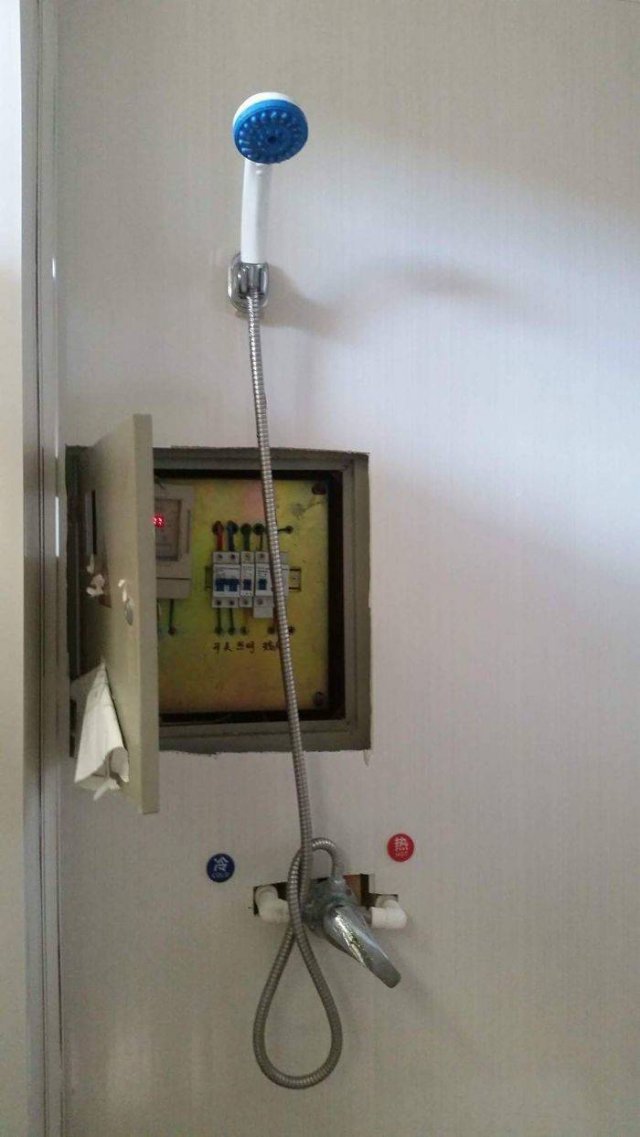 Found This Waiting In The Bathroom Of My New Hotel Room

16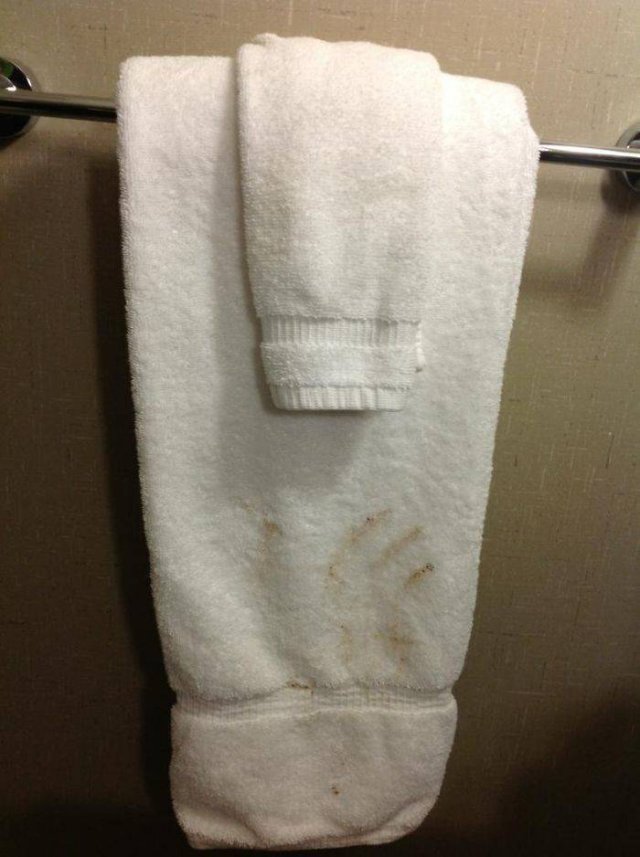 Ah, Thanks For The Remark!

17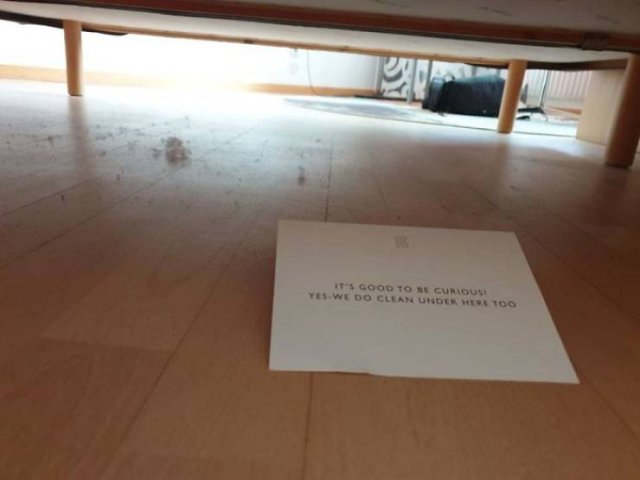 Stayed At A Hotel For Cheap This Weekend. Wasn't Quite Prepared For This Level Of Sketch

18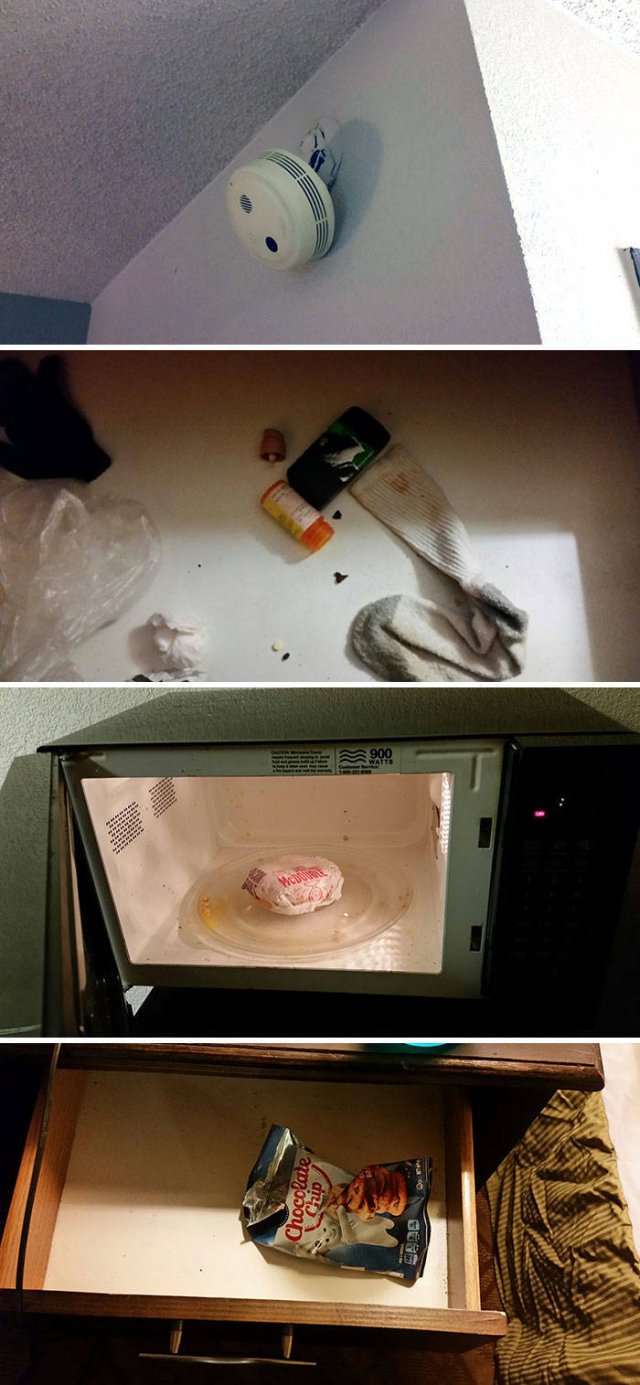 The Jacuzzi At My Hotel

19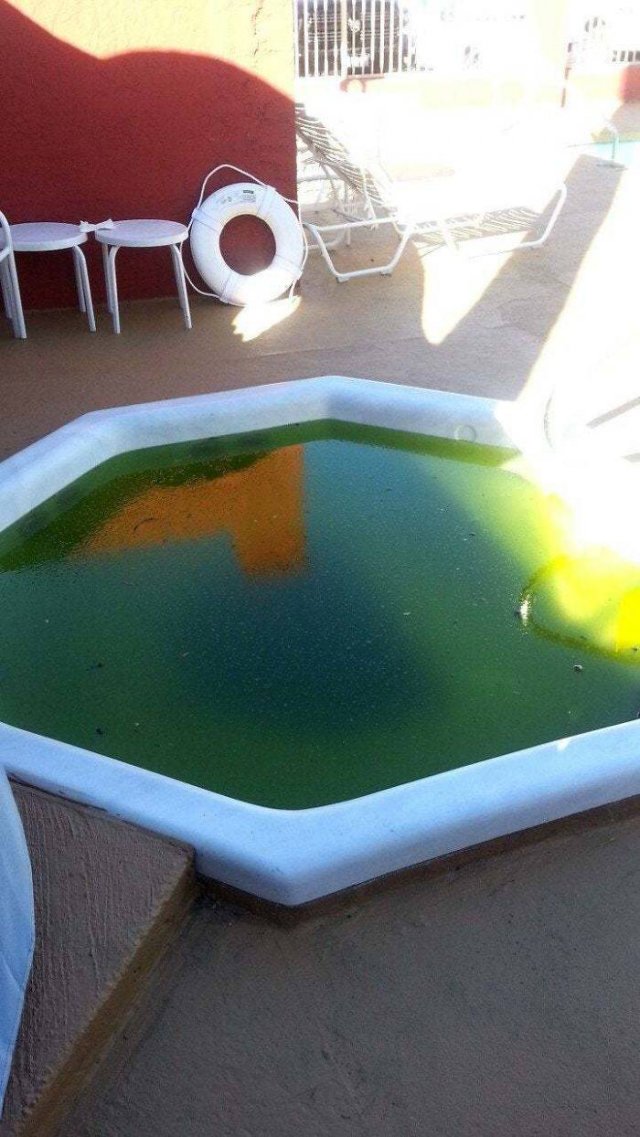 It's So Humid In Nola, These Little Guys Are Growing In My Hotel Room

20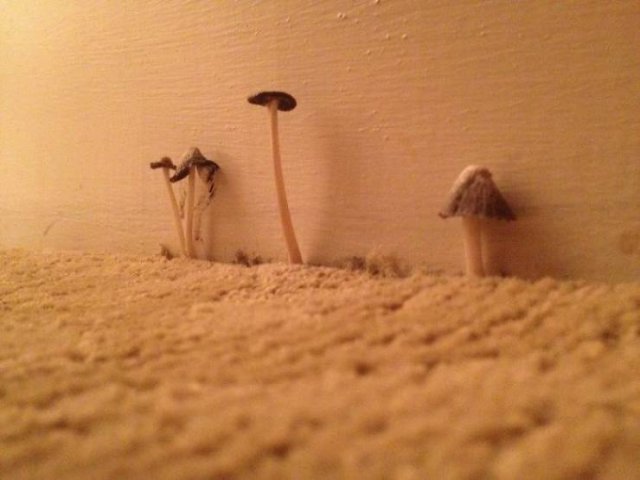 My Hotel's Treatment Of Their Fish

21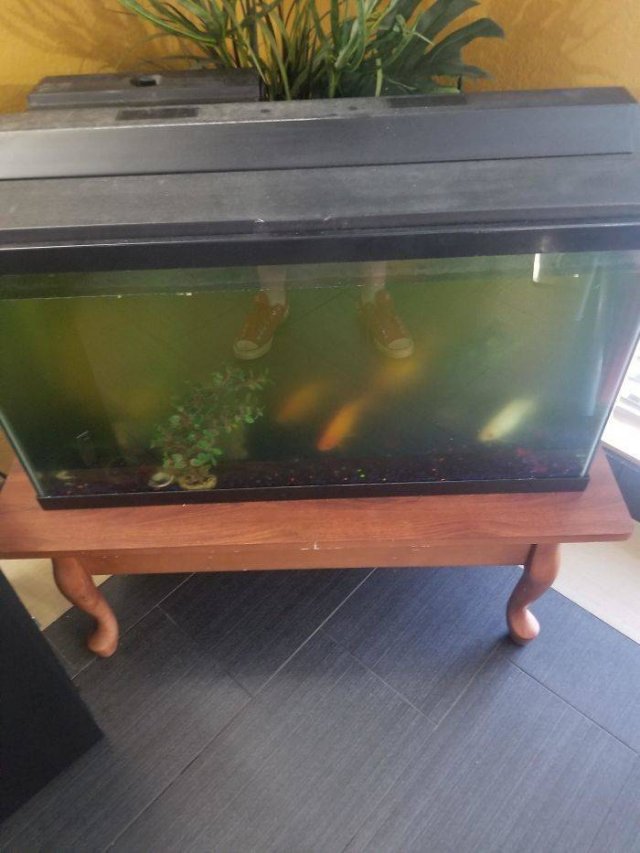 Flat Screen TV Mounted To An Old Box TV With Packing Tape In A Flea Bag Motel

22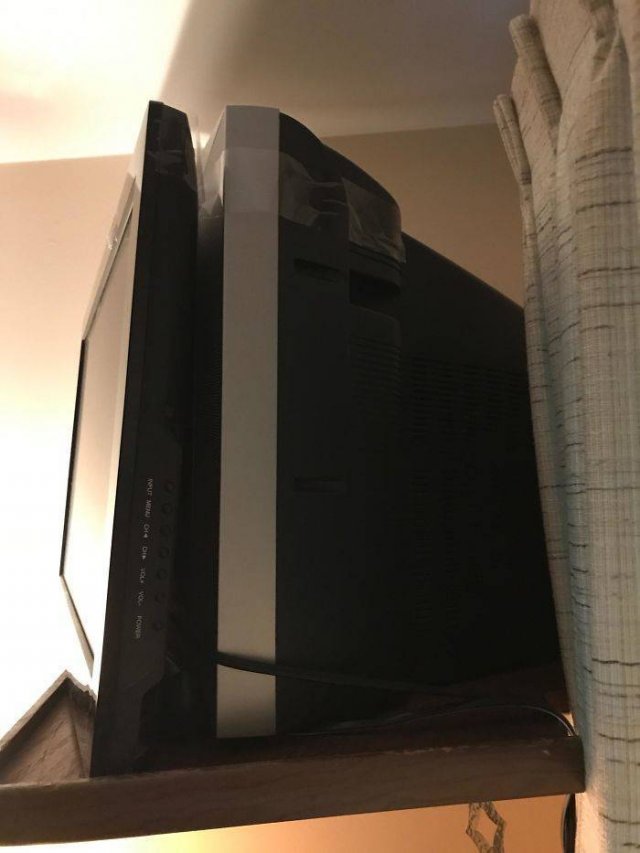 My Hotel Offers A Kettle And Glasses To Use, But Has A Folder In A Drawer With Rules. One Of Them Says You Have To Pay A Fine If You Use The Kettle

23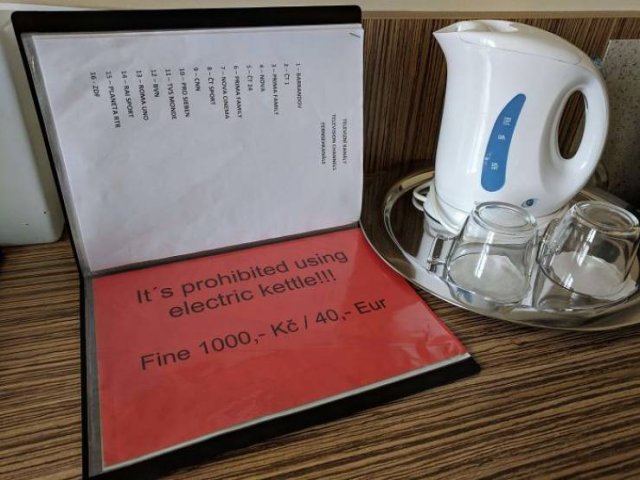 This Is In My Hostel, Next To My Bed. Thanks For The Warning, I Guess

24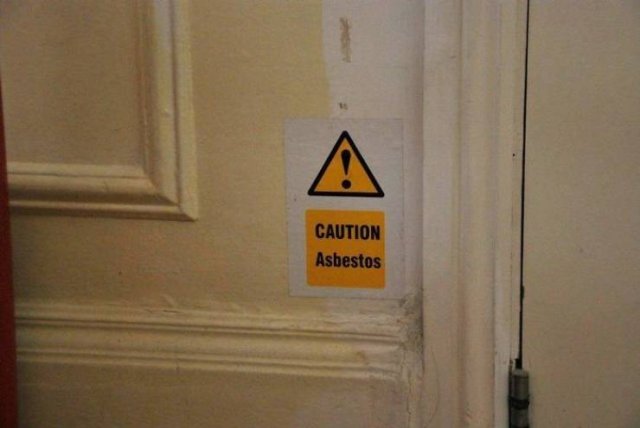 Nothing Screams Quality Hotel Room Like A Hole In The Ceiling With A Napkin Jammed In It

25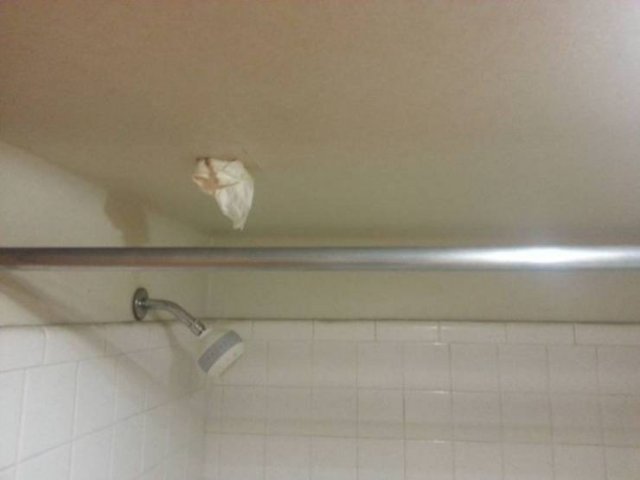 In A Fancy Hotel Restaurant And Found This In The Mixed Nuts They Bring To Your Table While You Wait For Your Food

26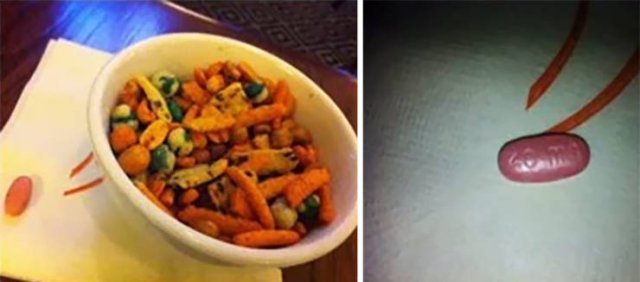 It's a Nexium 40 mg tablet.
Walked Into My Hotel Room

27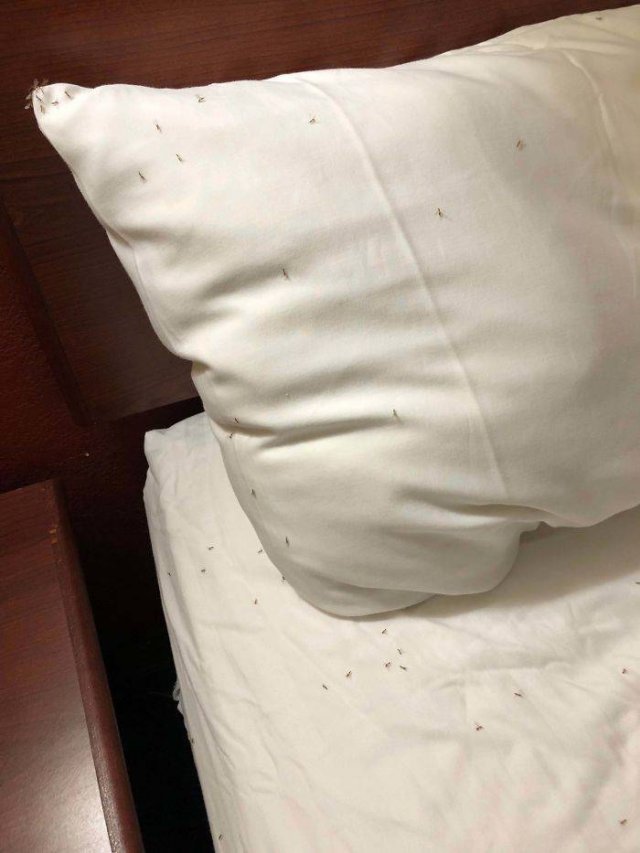 Apparently The Sheets In My Hotel Room Weren't Changed

28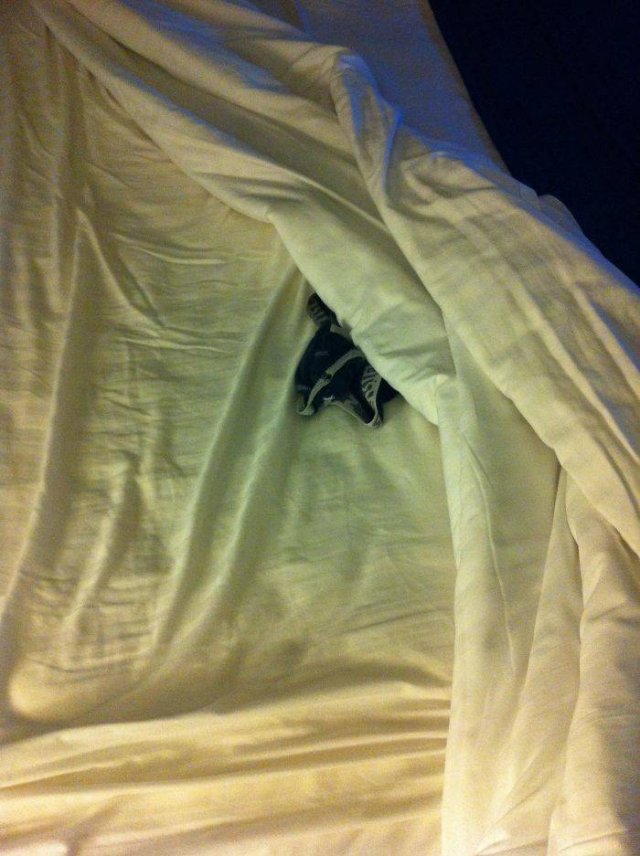 This Toilet Wand My Friend Saw At A Hotel

29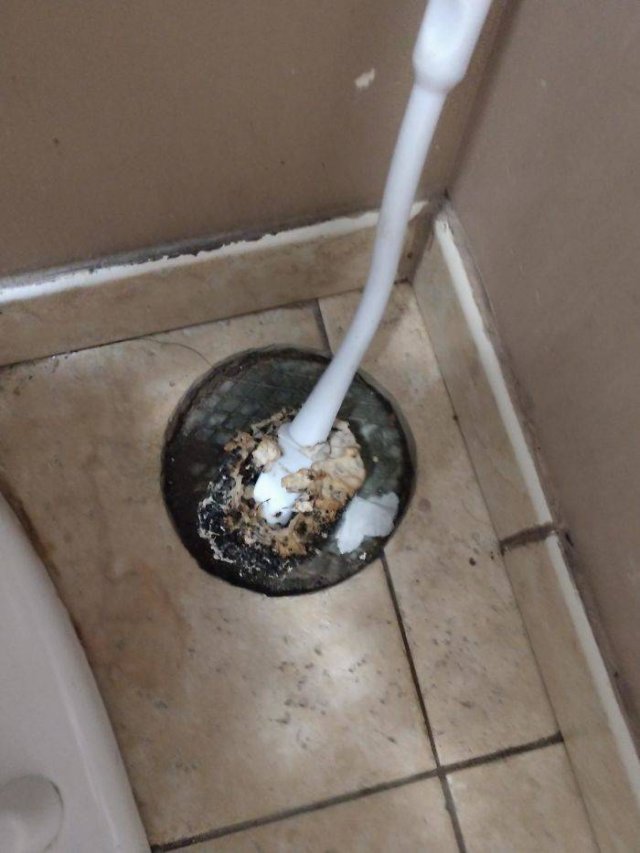 My Hotel's TV

30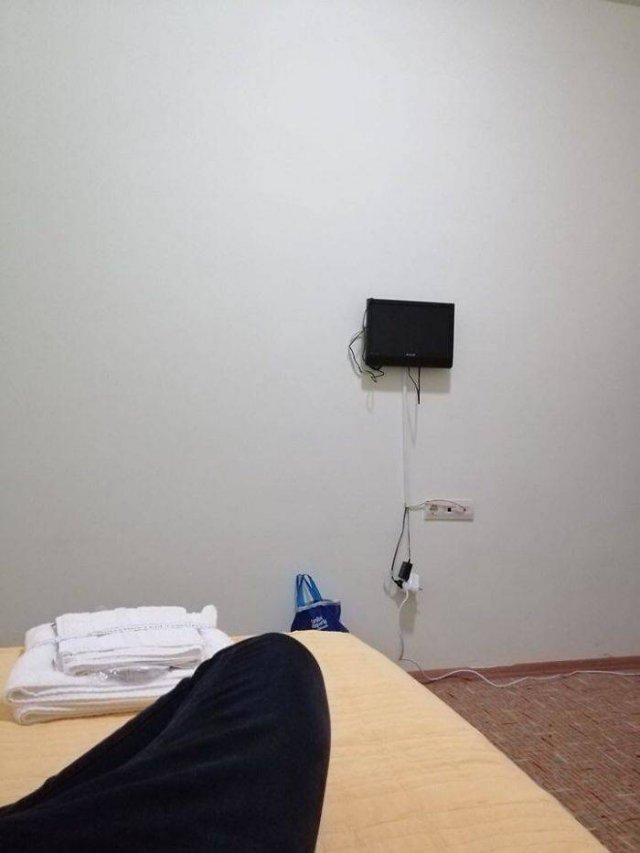 Checked In To A Hotel And Promptly Checked Out

31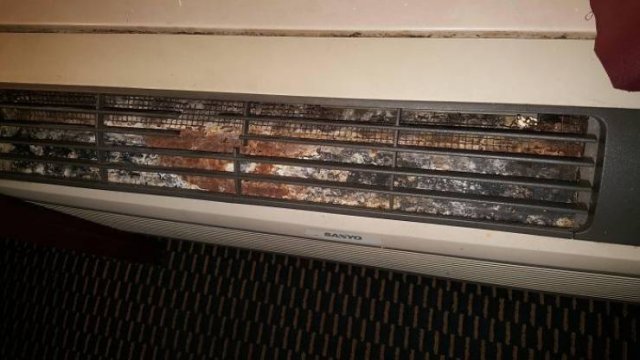 I Was Settling Into My Hotel Room When I Saw This Growing Out Of The Carpet

32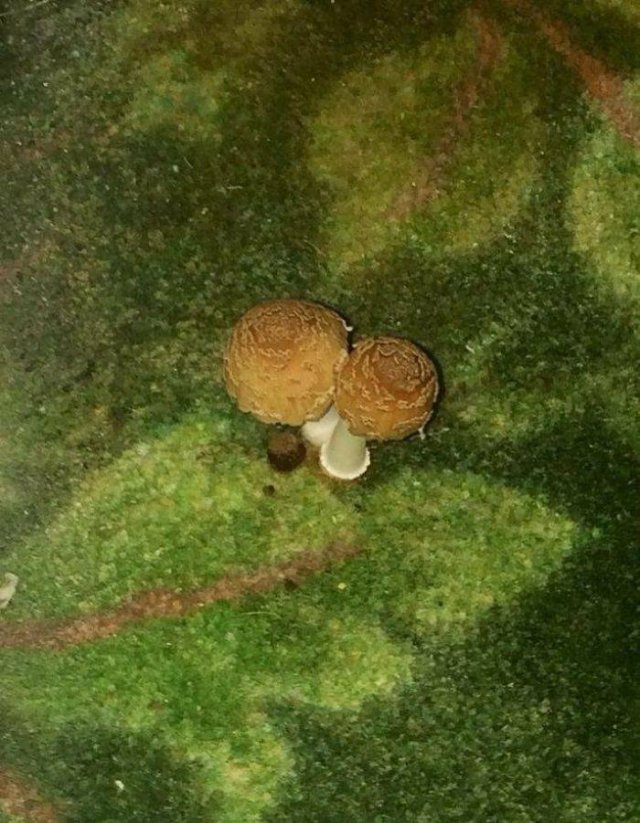 Got Excited From Far Away About The Motel Having A Swimming Pool

33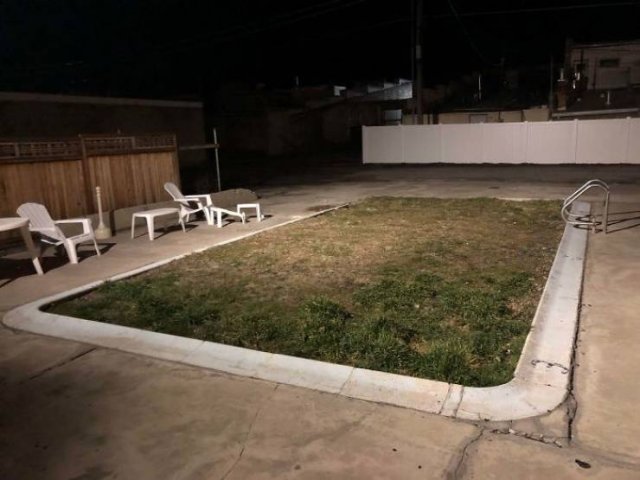 My Hotel's Water

34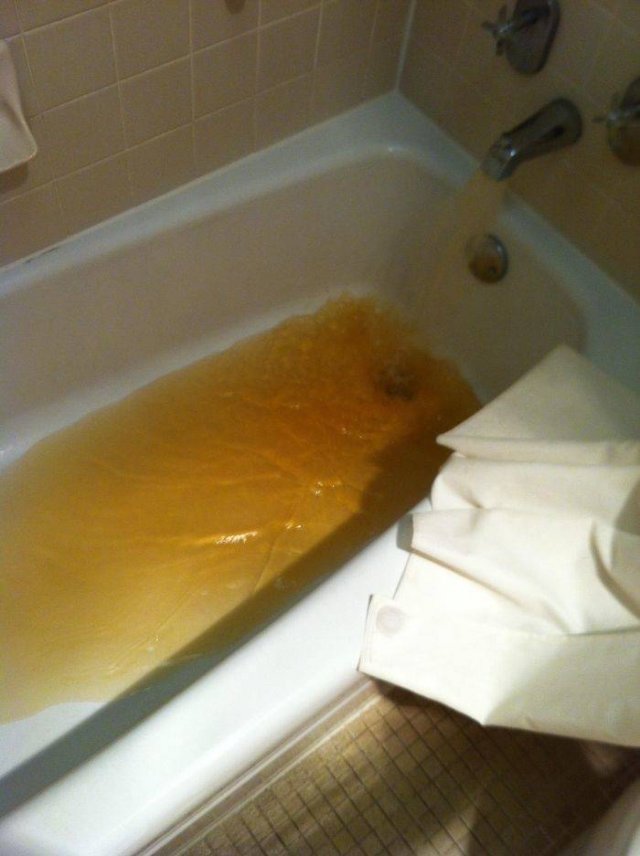 Sinkhole Just Developed In My Hotel Room

35

Do Not Flip Over Your Motel Matress

36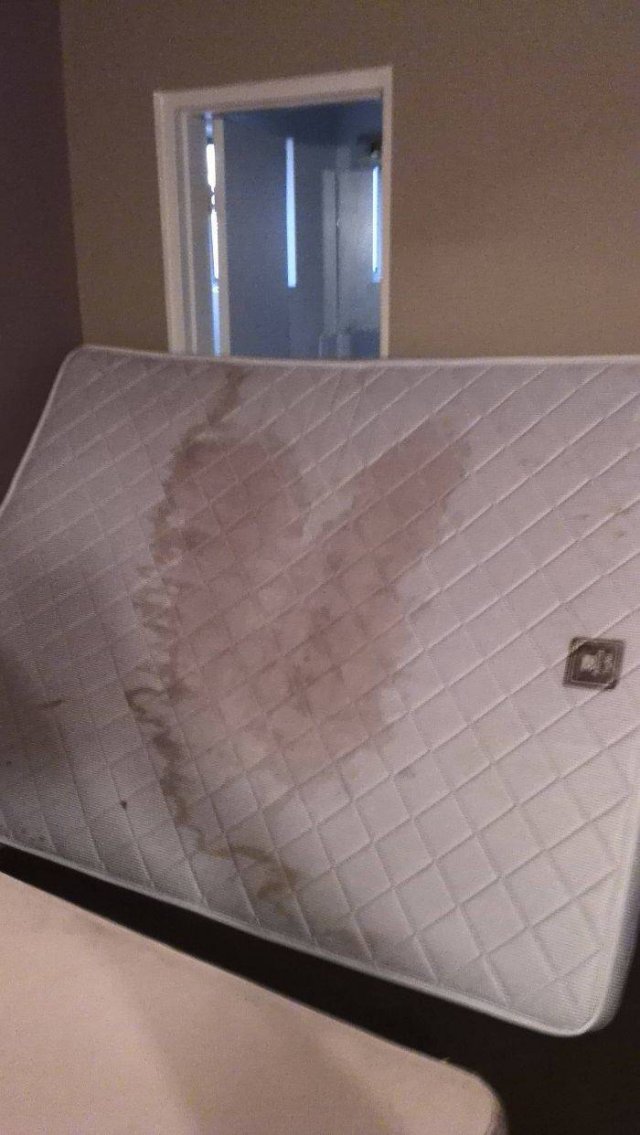 Mushrooms Growing Out Of A Door At The Hotel I Work At

37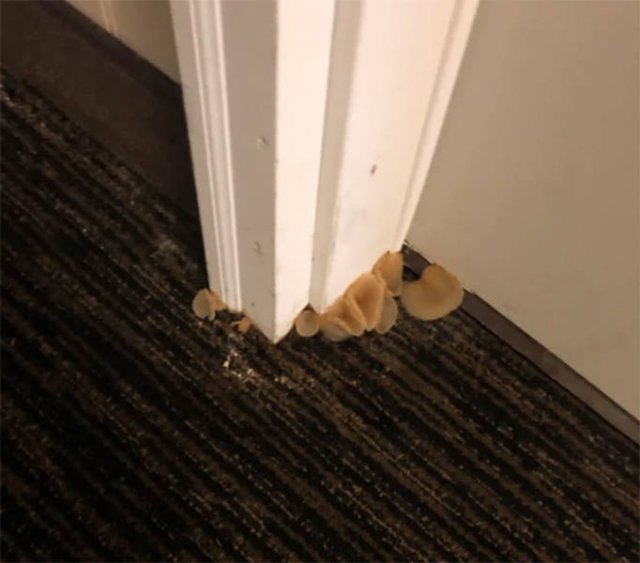 Found This Under The Mattress In A Hotel

38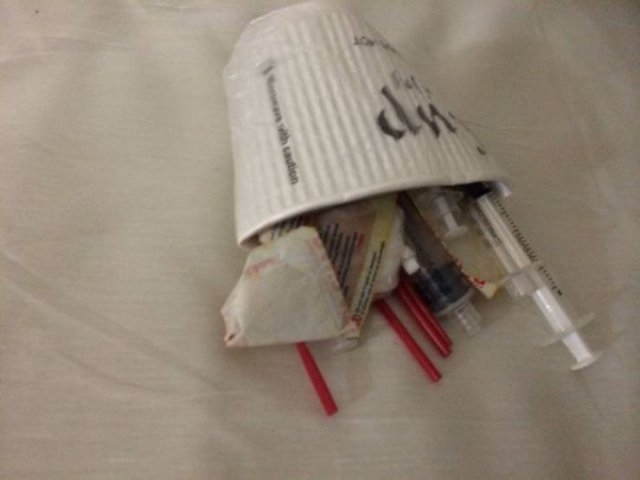 I Was Told I Didn't Have Roommates In My Hotel

39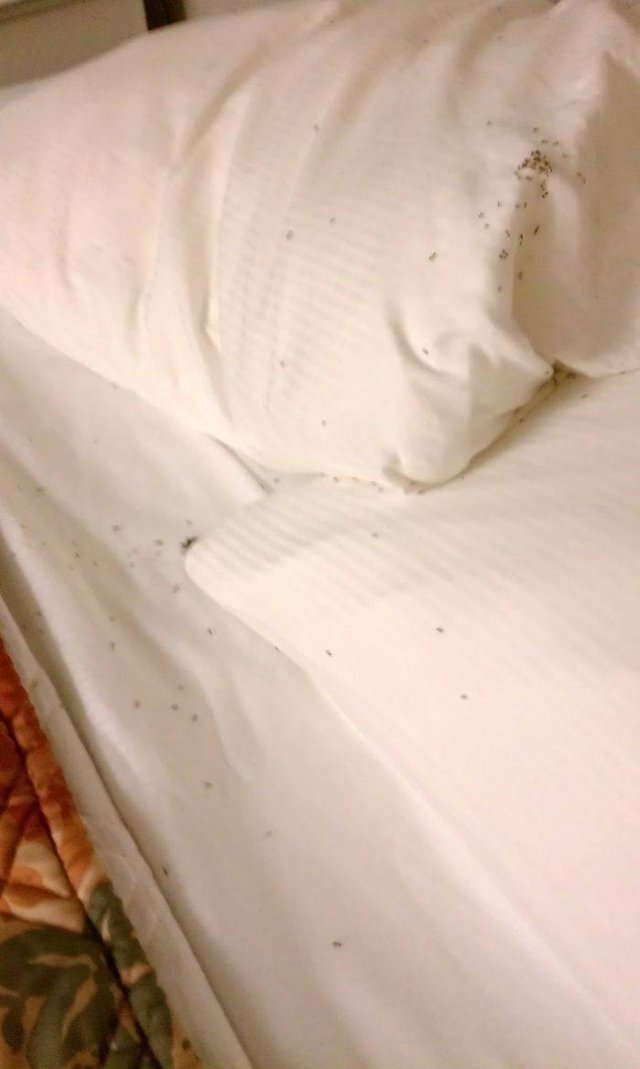 My Buddy Went On A Trip To Atlantic City, NJ For The Weekend And This Is What He Found Underneath The Mattress In His Room

40