Police confiscated these weapons from Brazilian gangs


1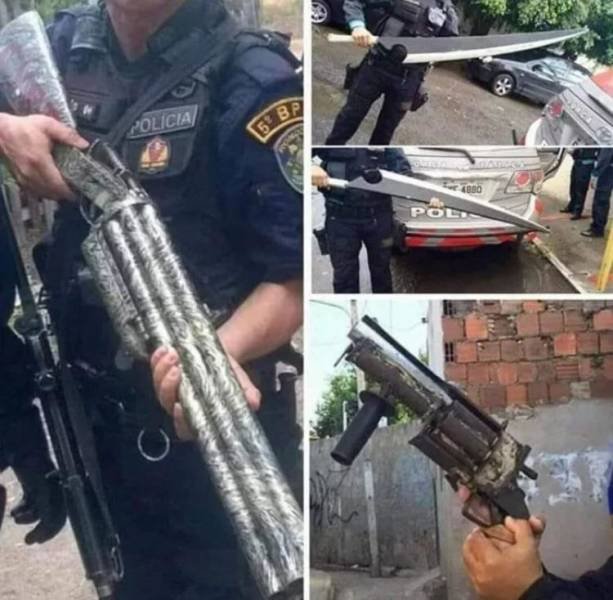 Prison Food
2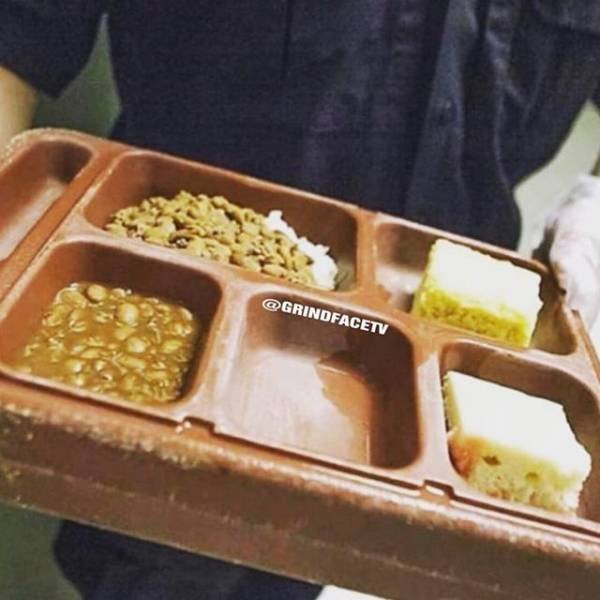 Recipes found in Prison cell

3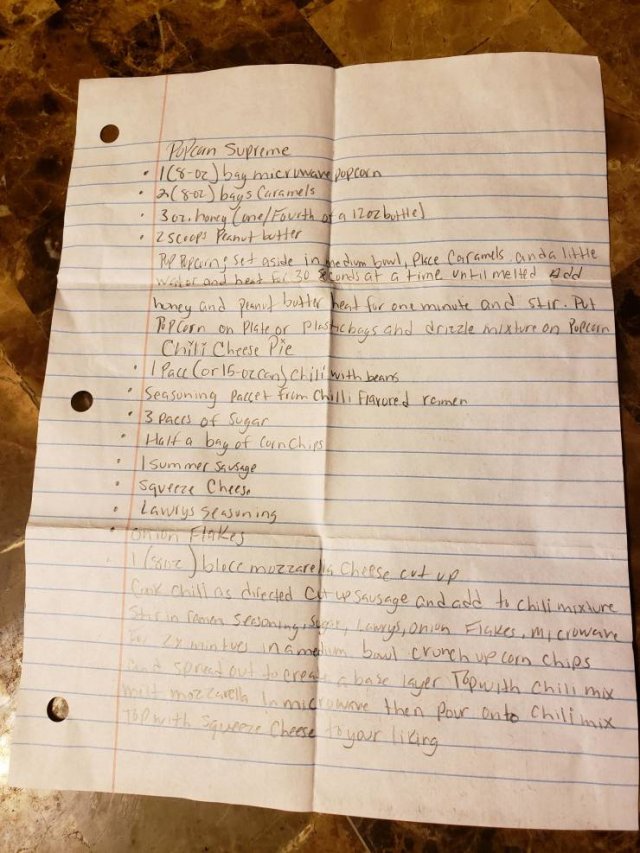 4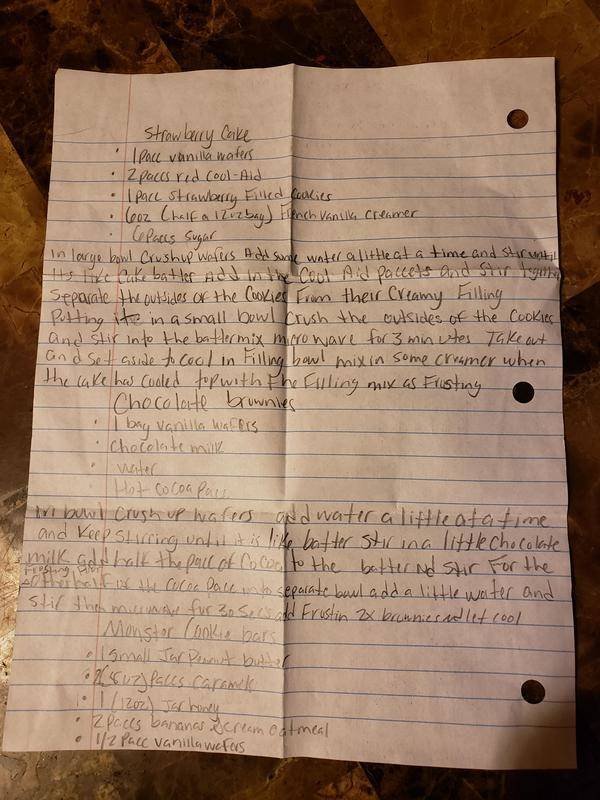 This coffee is served with a cloud of "cotton candy", the coffee vapor rises to dissolve the "cotton candy" and the cloud begins to rain with sugar over the coffee. Coffee "mellow" in Singapore.

5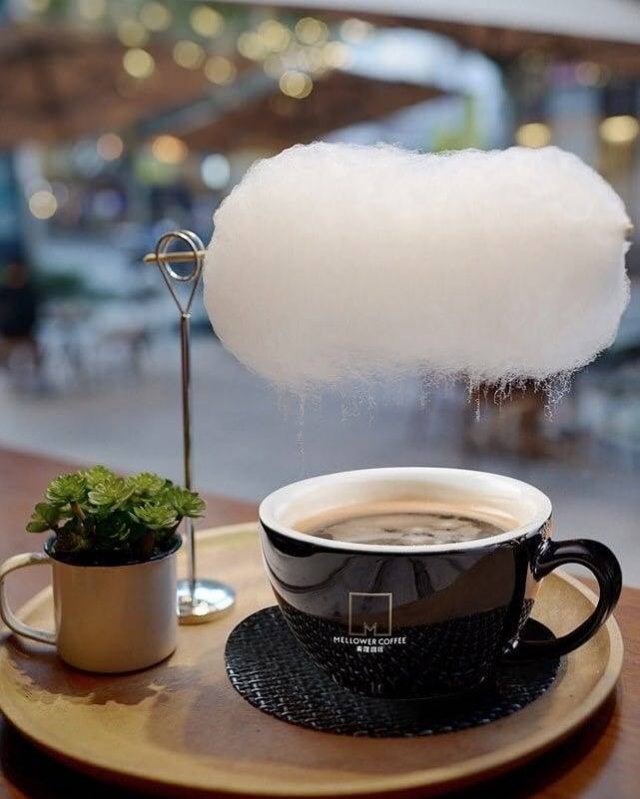 Teacher's homework policy

6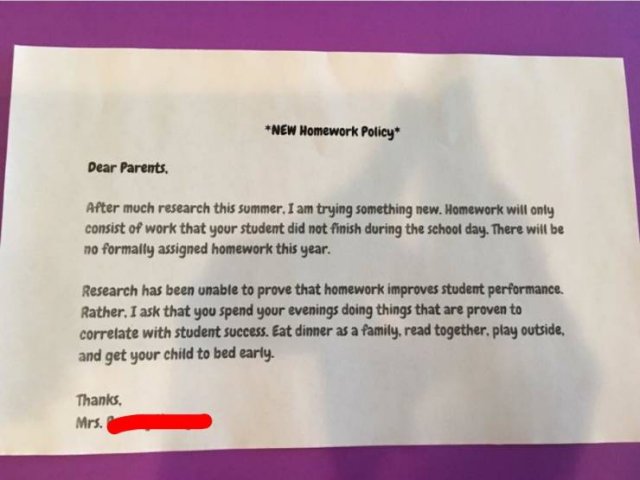 Election poster of a German politician

7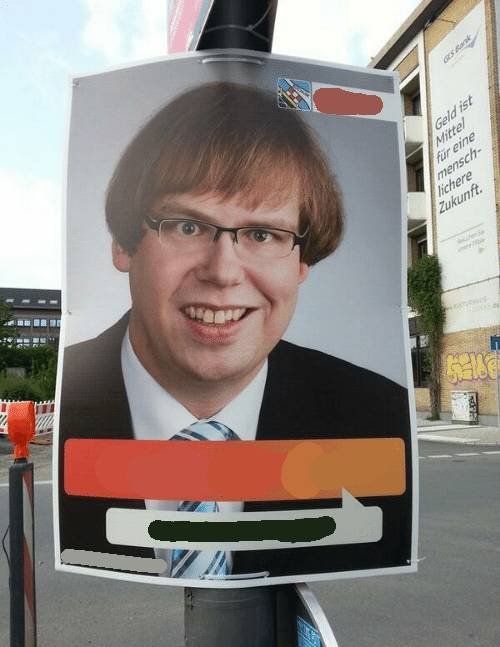 The first thing you notice when you walk into Bill Gates's private office, just outside Seattle, is a wall-sized installation of the periodic table with a sample of each chemical element in its own glass-fronted vitrine

8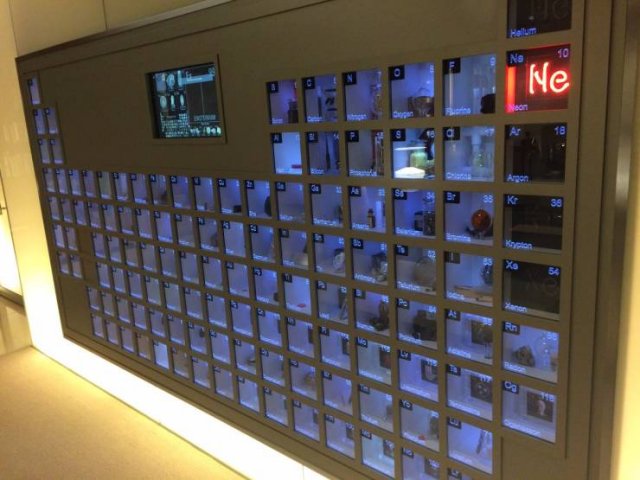 Vision of the future 1930

9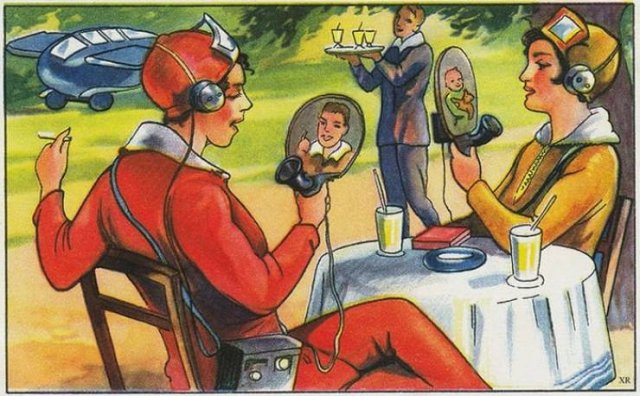 Reese Witherspoon and her daughter

10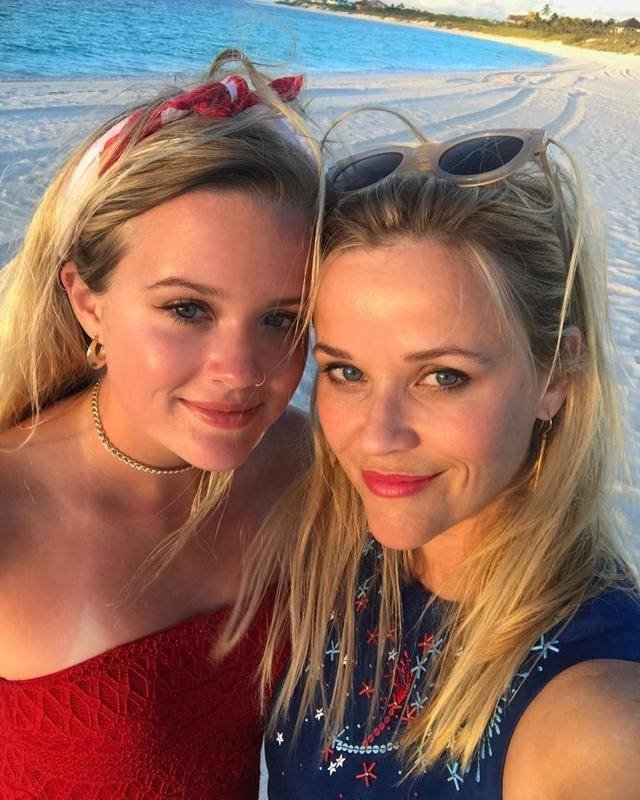 Someone found a purple grasshopper in their garden.

11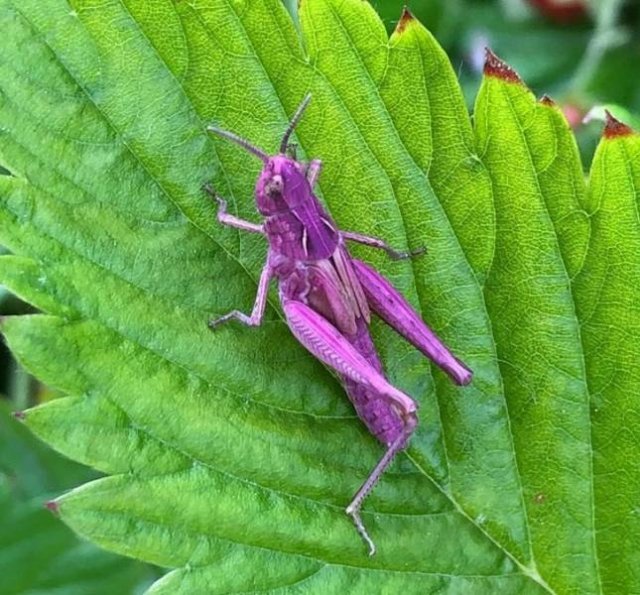 "All 4 of my cat's paws have a unique black and pink combinations."

12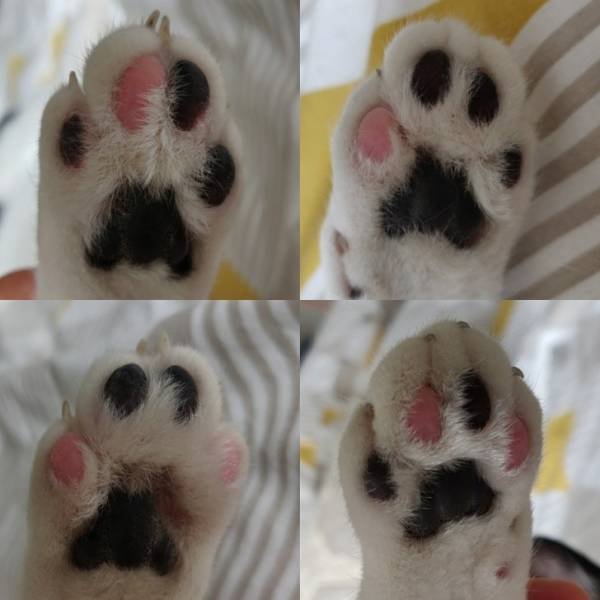 "I work at a mini-golf course. These golf balls have been stuck in a stream for so long they became smooth."

13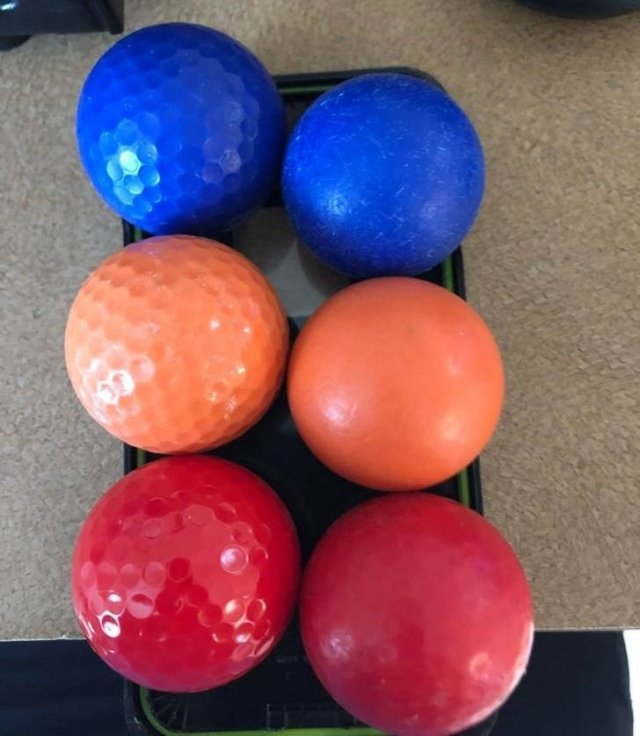 "This broccoli stem flowered in my fridge."

14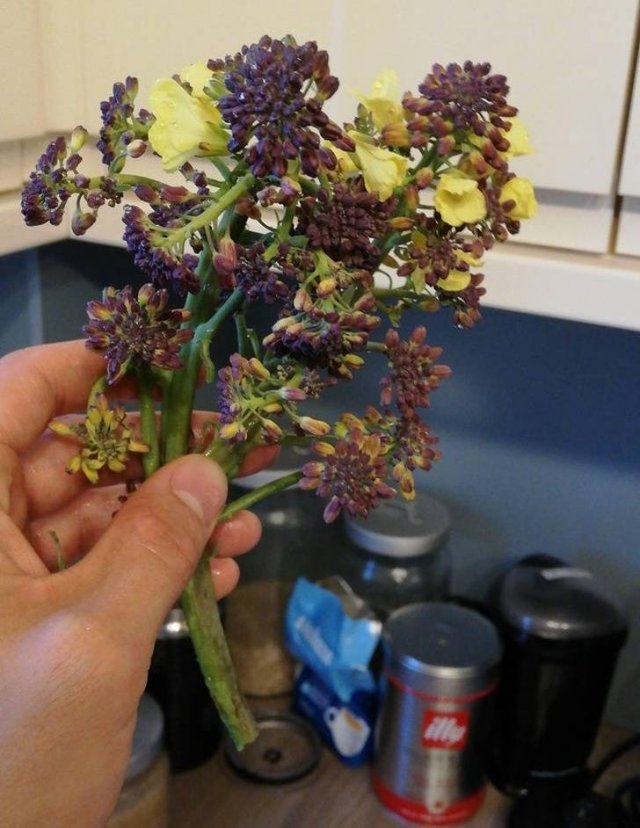 "This bug looks like a Tiki mask."

15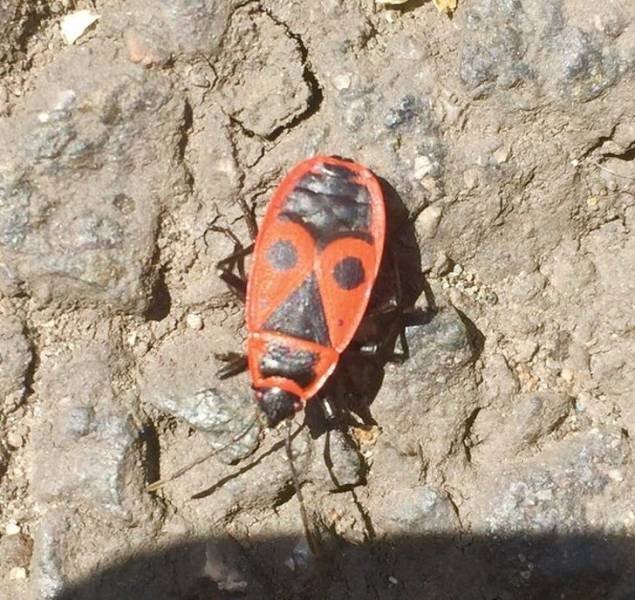 The shade perfectly aligned with the blue safety line.

16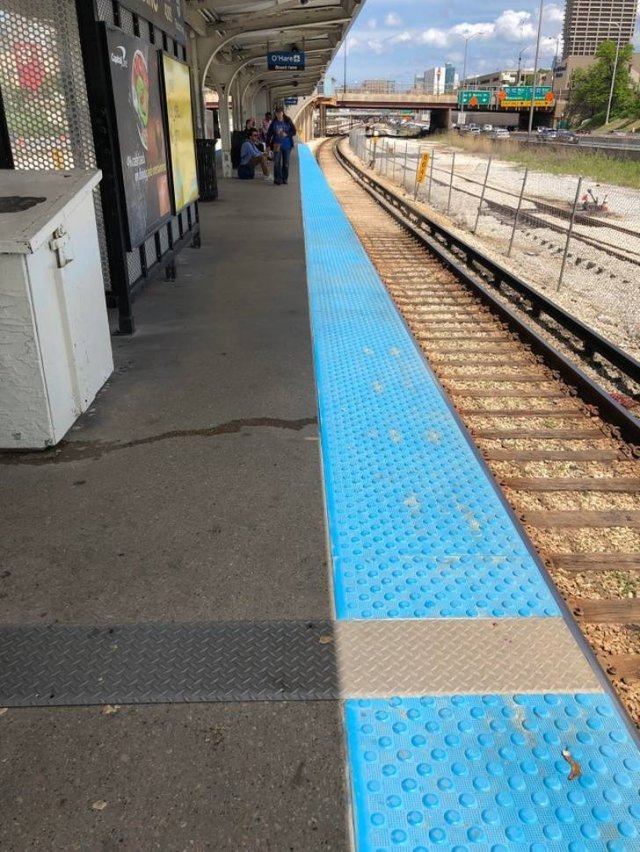 Someone found this perfectly round rock on a beach.

17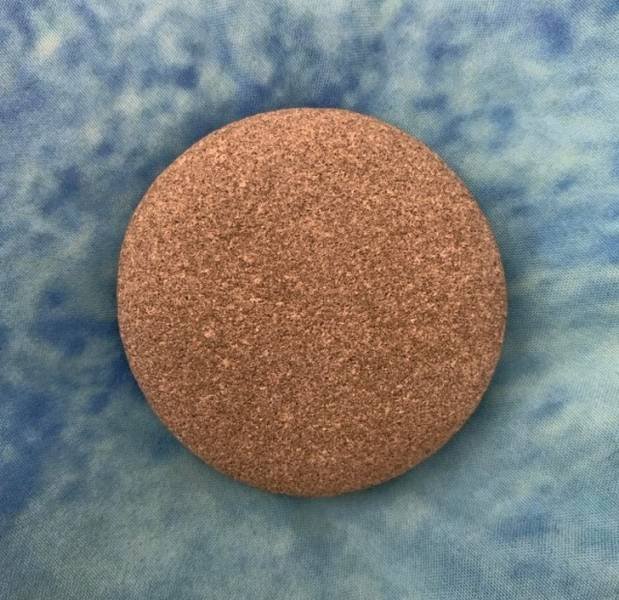 The snail left an intricate trail on a dirty car window.

18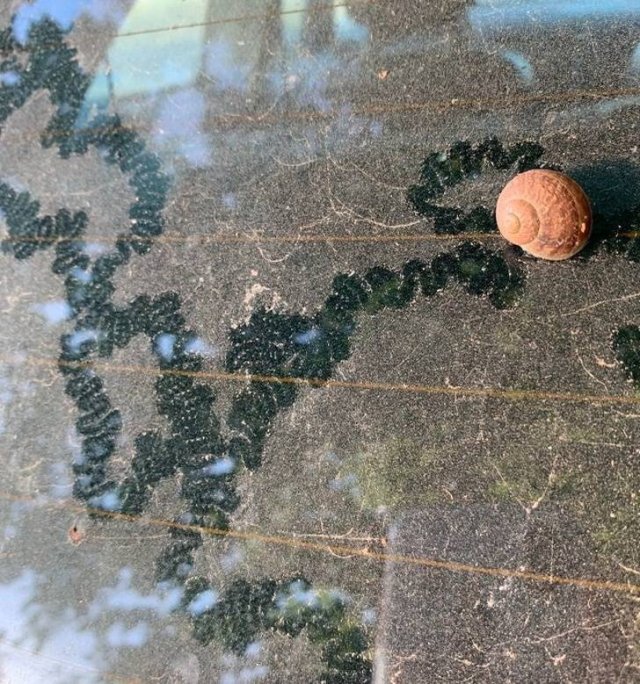 "The way this picture of a frozen puddle in my backyard looks like a landscape from the perspective of a plane."

19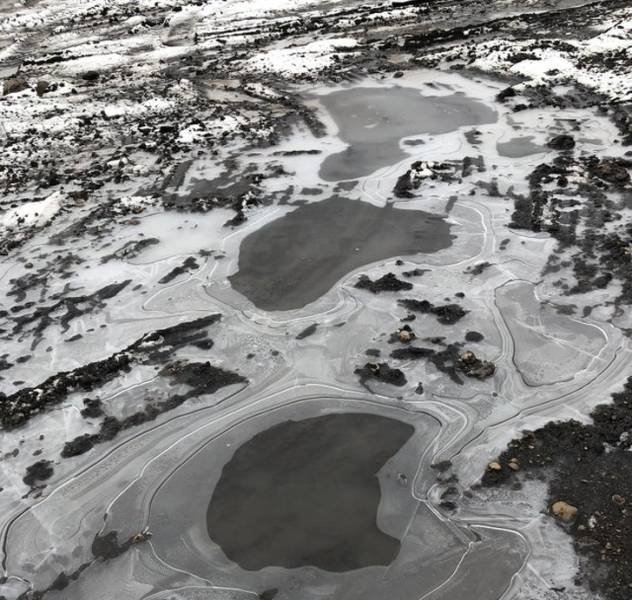 "My parent's water is hot pink because of a chemical leak."

20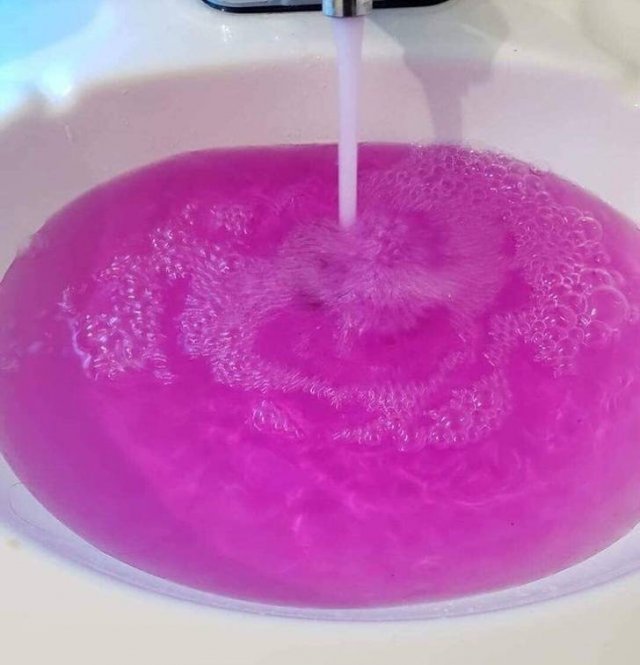 This egg cracked vertically into 2 equal parts.

21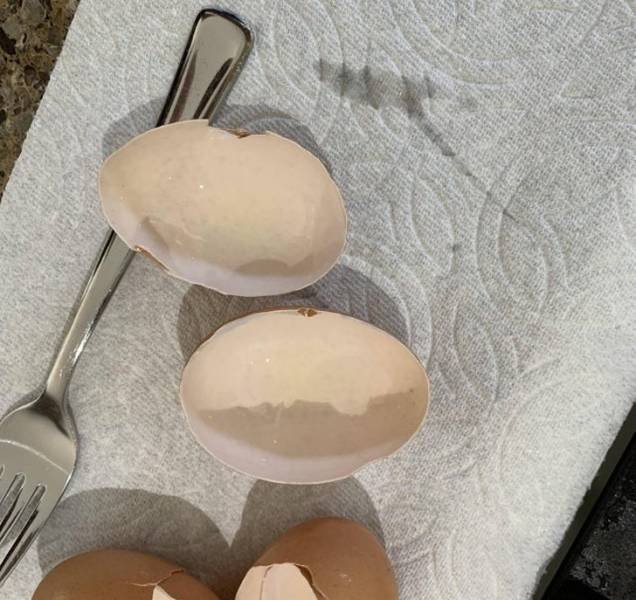 "I painted my fan blades red, blue, and yellow, and when you take a picture, it creates more colors."

22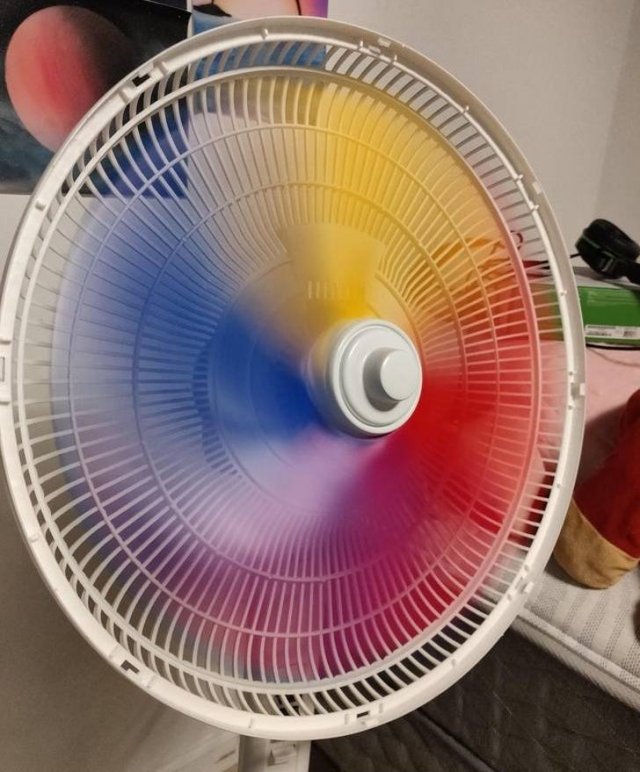 The last piece of cheese in this bag looks like the eyes and mouth of a cow.

23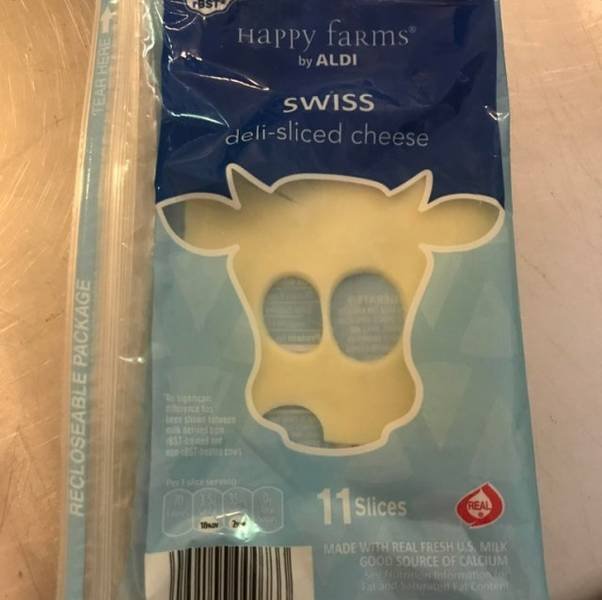 "Drew the same tree on my class notes 2 years apart, without knowing."

24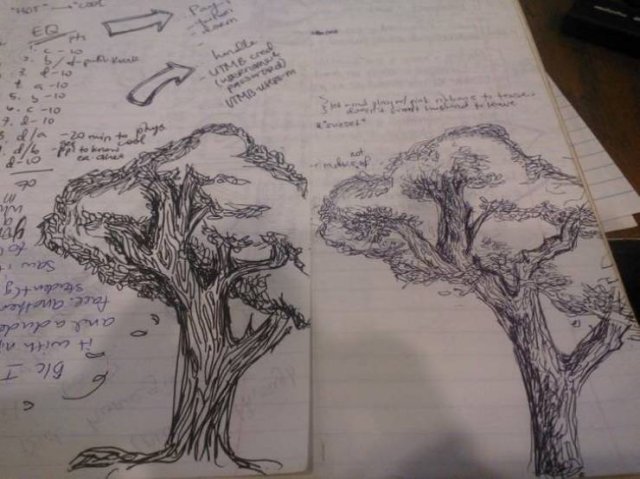 The exact place where the rain ended.

25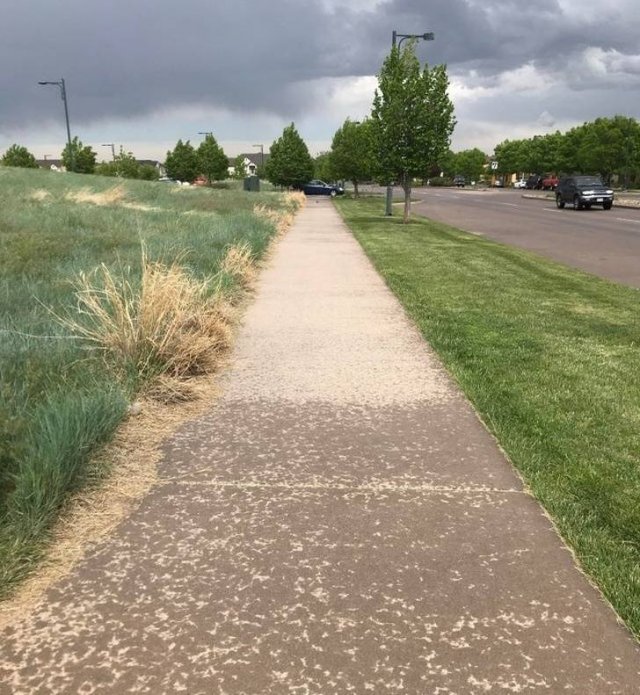 "These melons look like they glitched and ran out of ink."

26

"My pet crayfish shed his exoskeleton."

27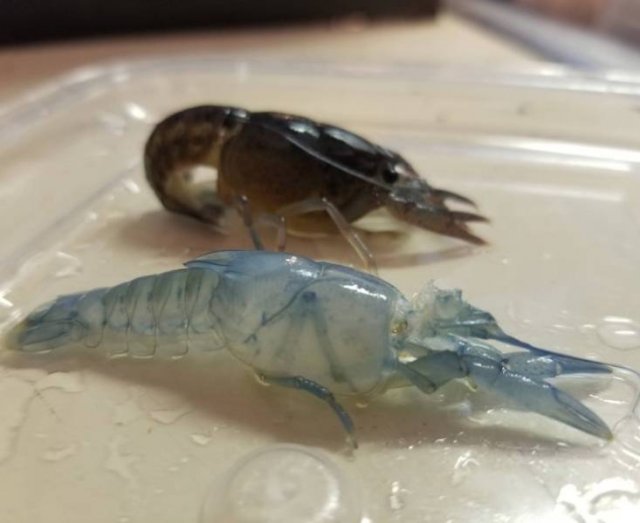 It seems like owls are 60% legs.

28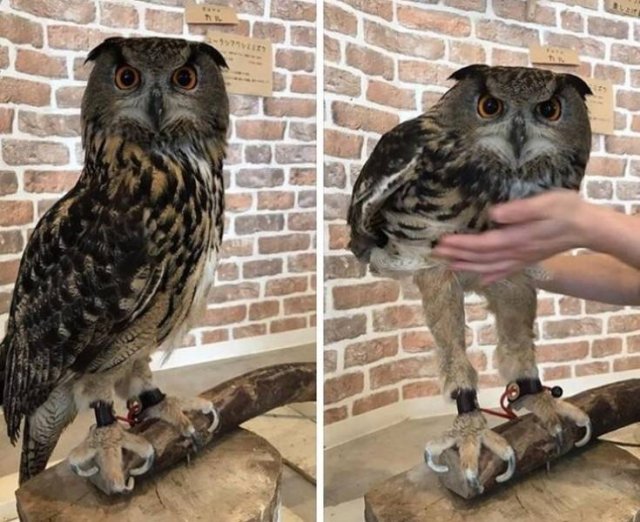 This is how a bridge is constructed across the water.

29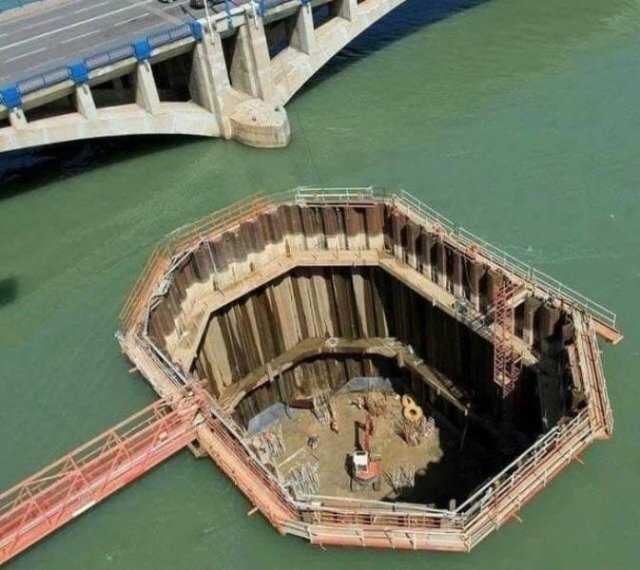 Camera lens cut in half

30

Purple carrots can also be orange on the inside!

31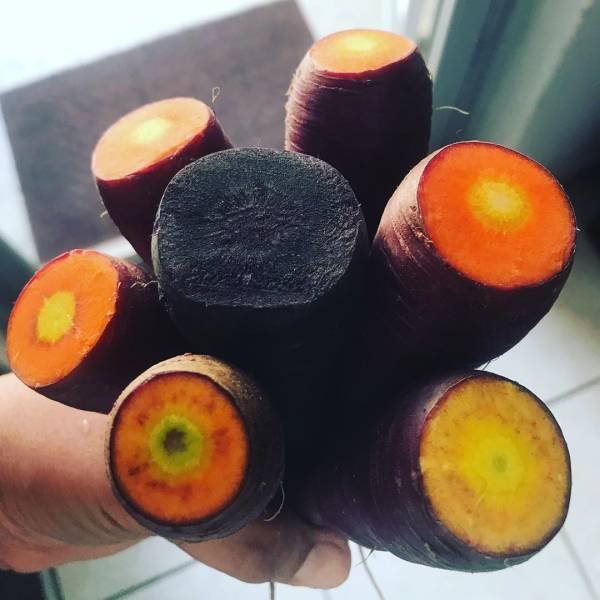 The top of Everest doesn't look as romantic as we think.

32

The Great Wall of China ends at the shore of the Bohai Sea.

33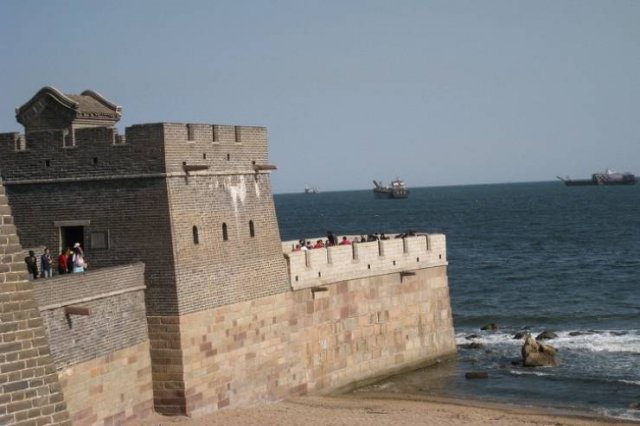 Apparently, medium and large fries at Arby's have the same amount of product.

34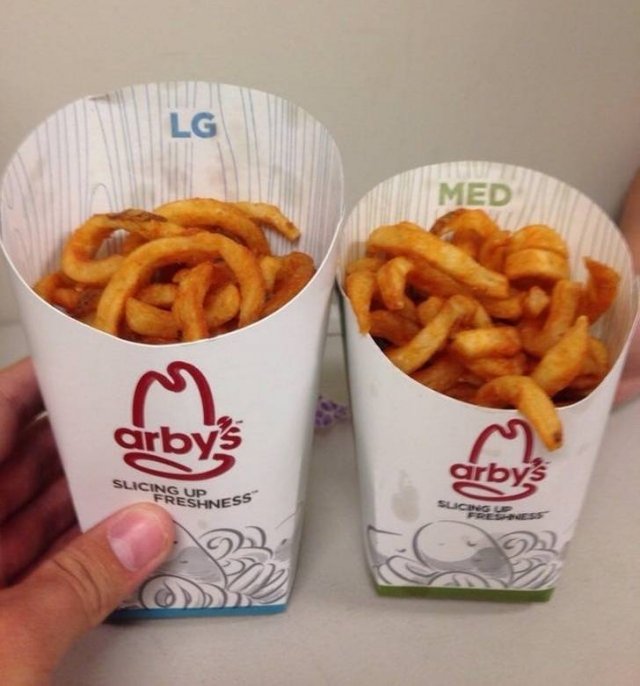 A modern battleship with no water around it.

35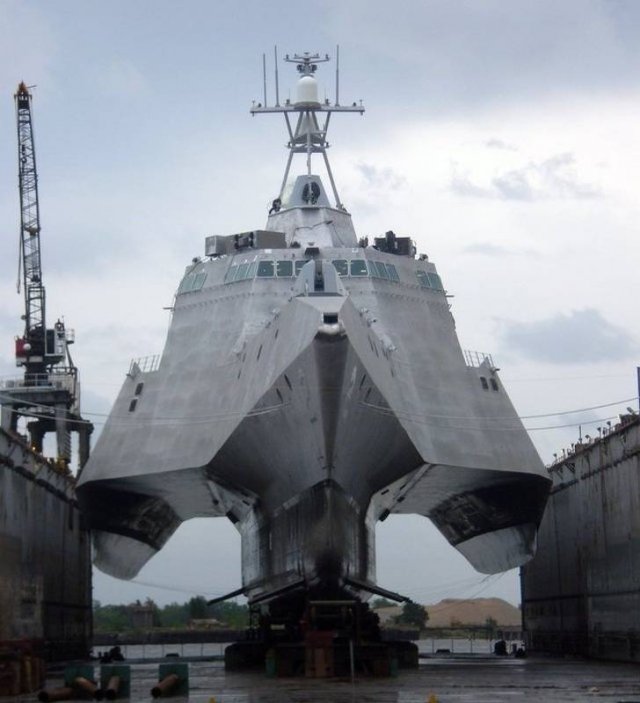 A blue whale's blowhole looks like a huge nose.

36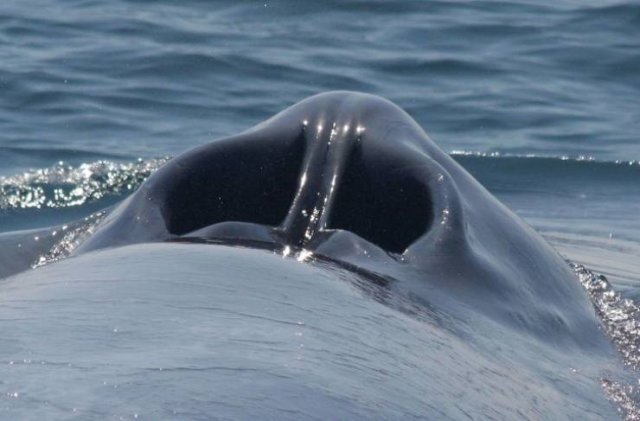 Changing the lights in an IMAX theater

37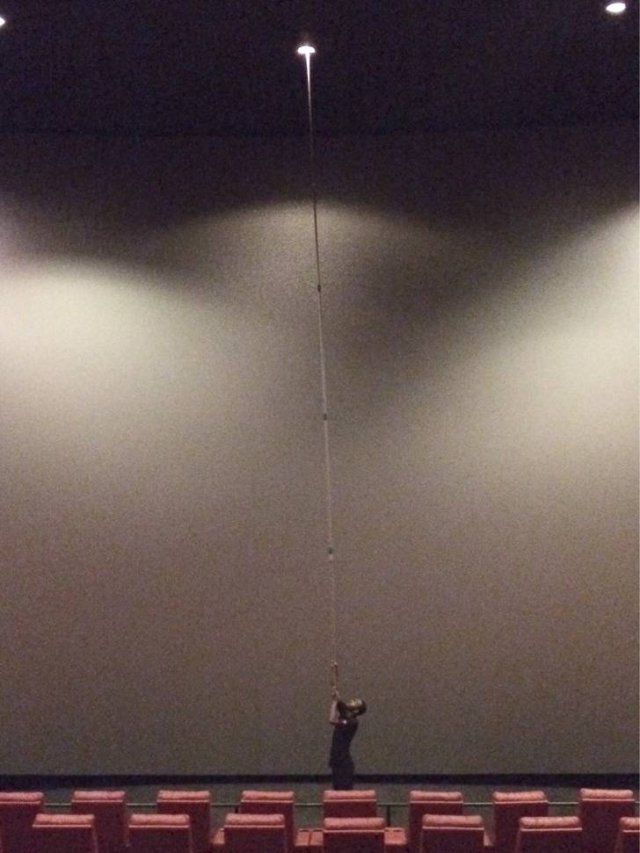 This is not a grape, it's Valonia ventricosa, the largest single-celled organism on earth. Yep, this is a single living cell.

38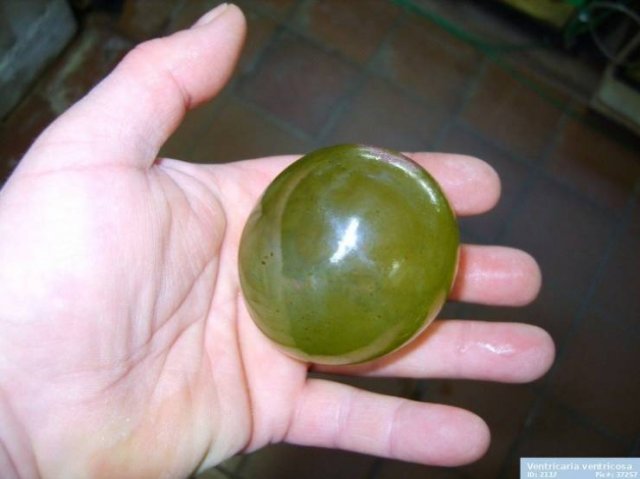 The side of a peacock that most people don't get to see

39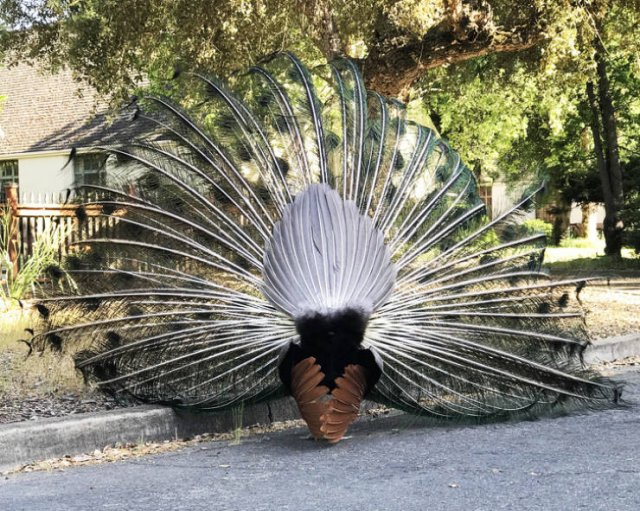 This plant has got some hips!

40

A close bolt of lightning

41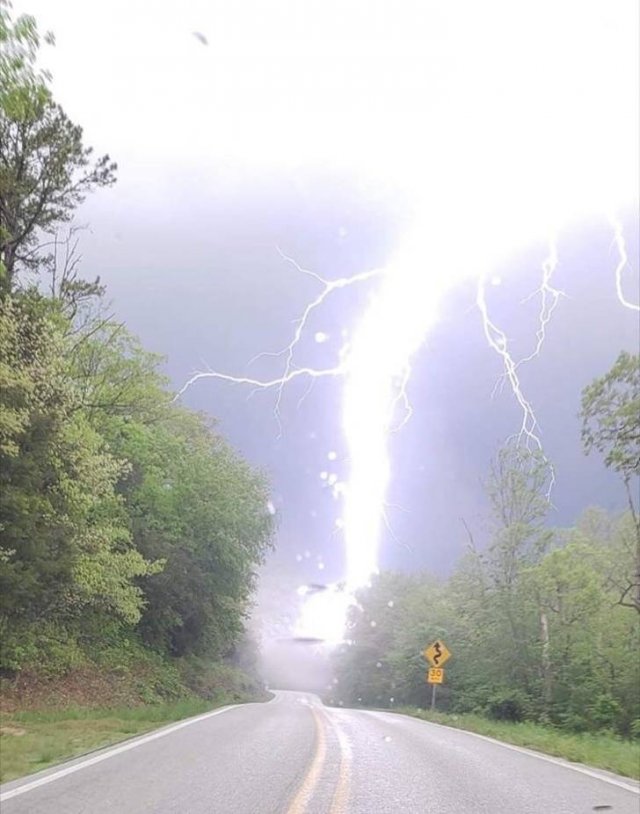 The world's smallest international bridge connects Portugal and Spain.

42

"This could've been my skull. Wear your helmet, kids!"

43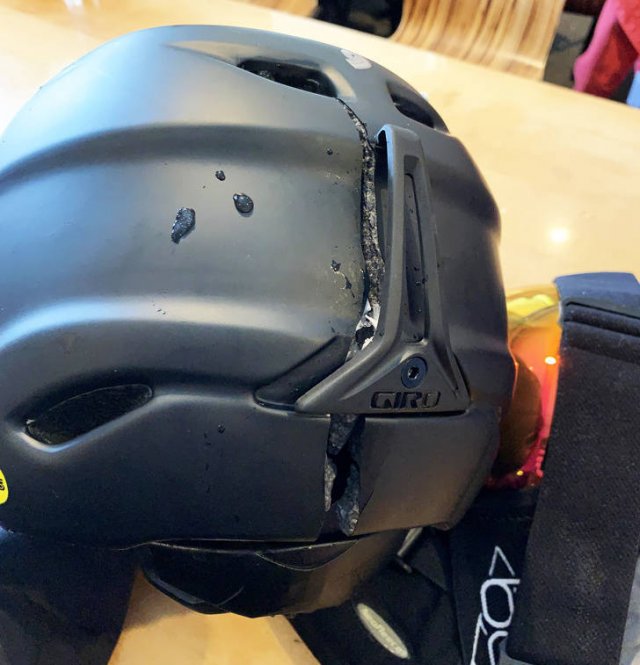 This bread that's sold with the crust cut off in Japan

44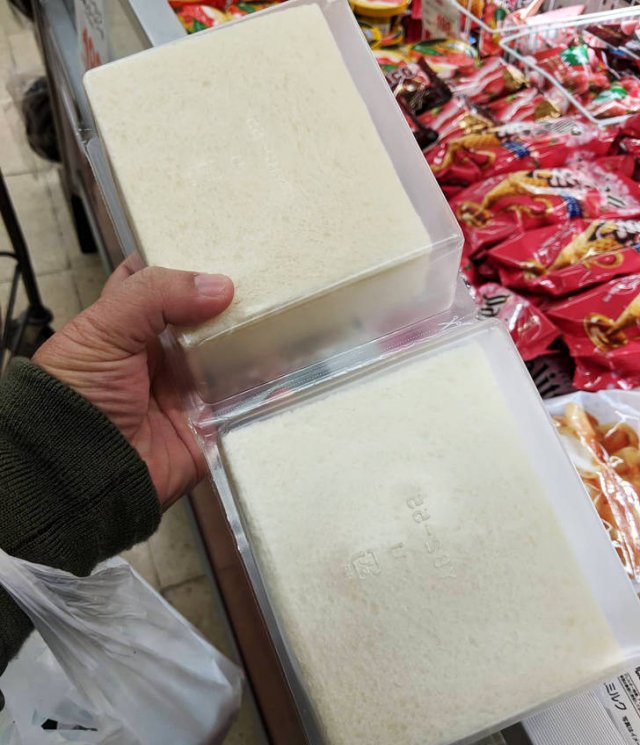 A hammerhead shark made out of hammers.

45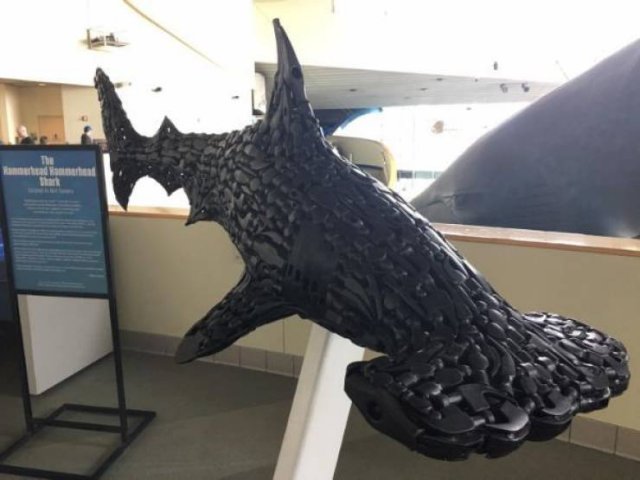 This Texas shaped pool.

46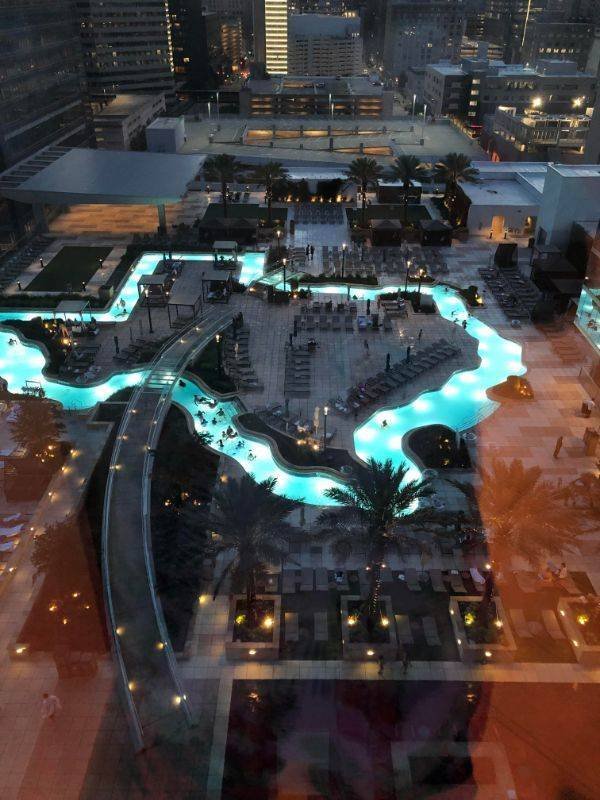 Itsukushima Shinto Shrine appears on the dish when the sauce is poured on it

47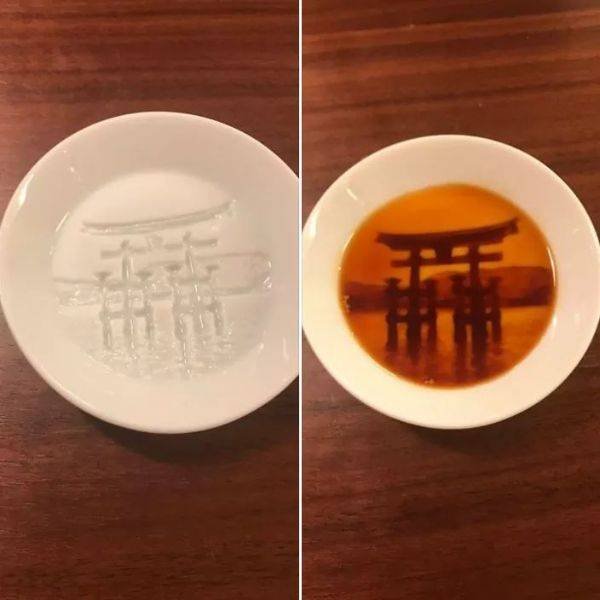 "My and my husband's wedding rings have each other's fingerprints engraved on them."

48