"My milk carton has a level indicator."
1

The National Geographic Gallery uses its logo as its door handle.
2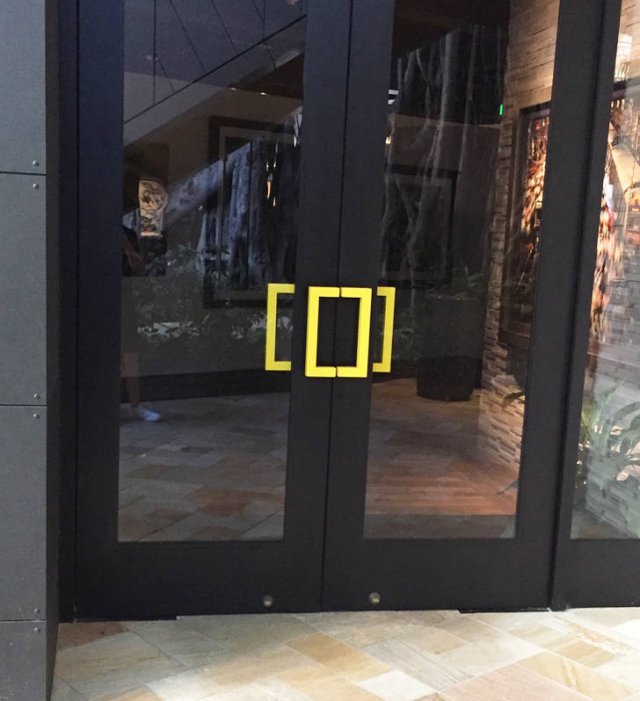 This radiator has a pie warmer.
3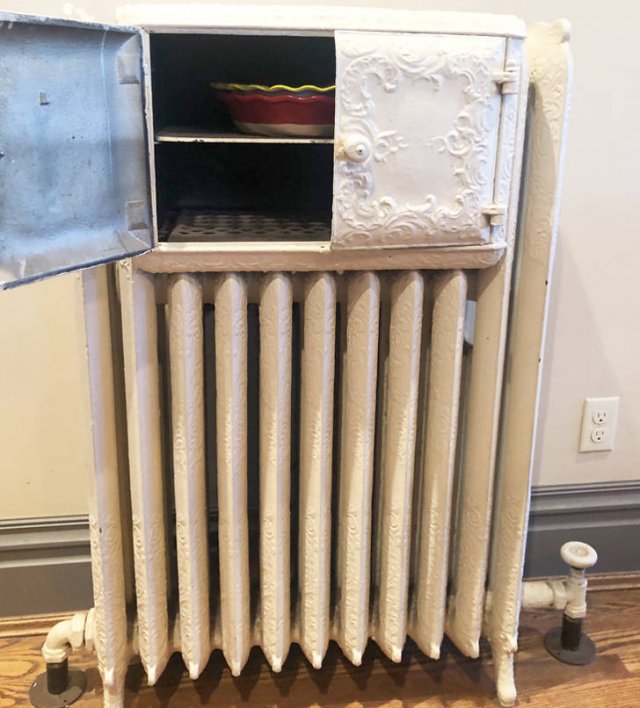 "I made a large (10" tall) fully functional (Bluetooth) AirPod."
4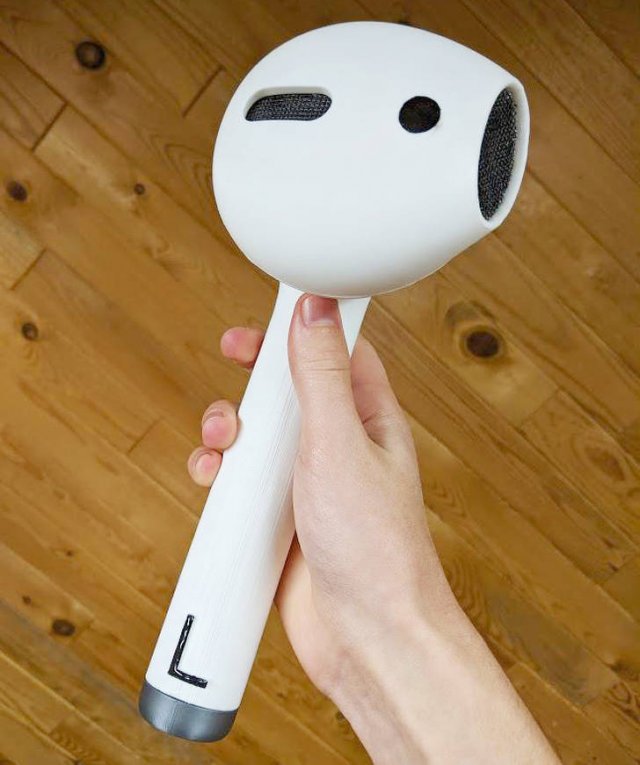 This trailer made from an airplane in Key West
5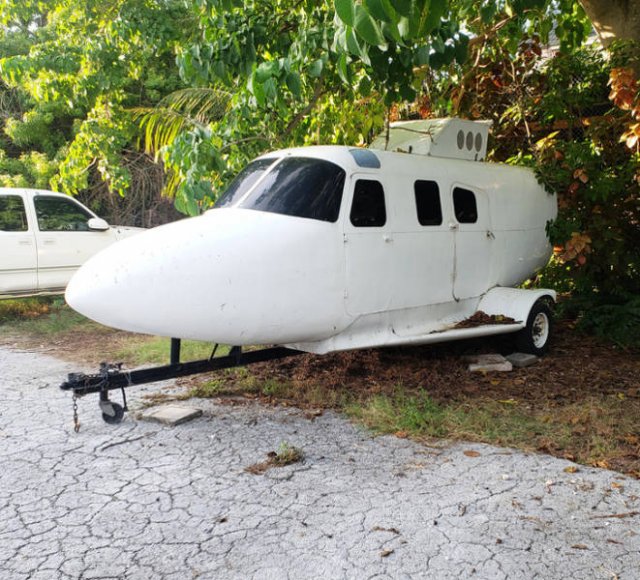 This woman and her saw-shaped cane
6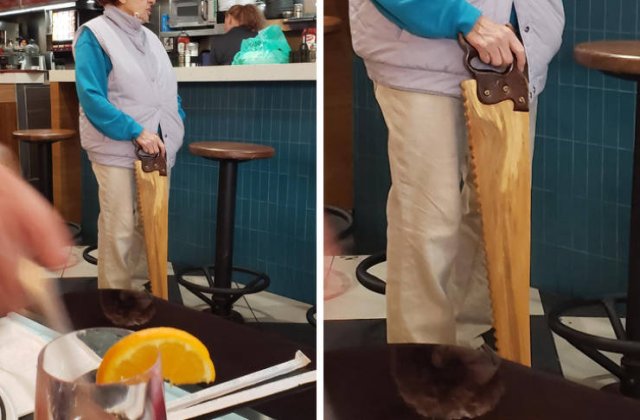 This bubble wrap is heart-shaped.
7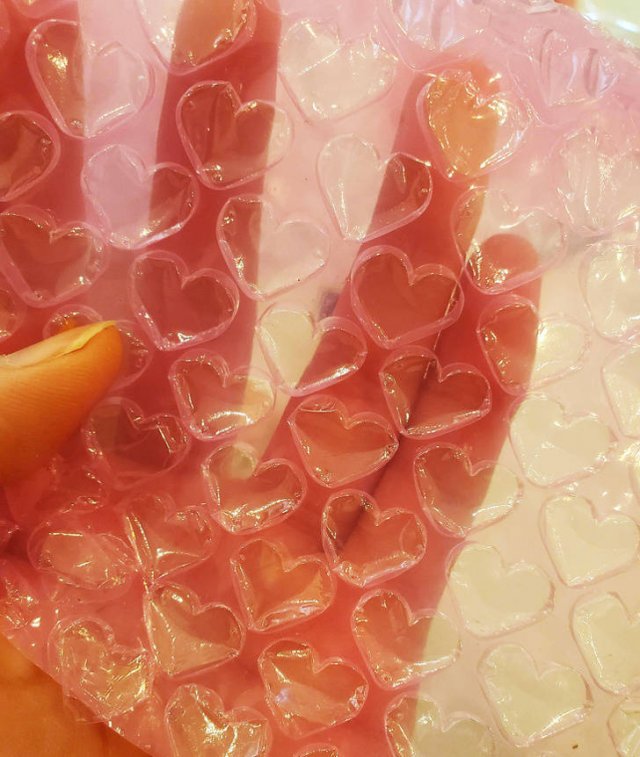 This chocolate spoon I ate my cereal with
8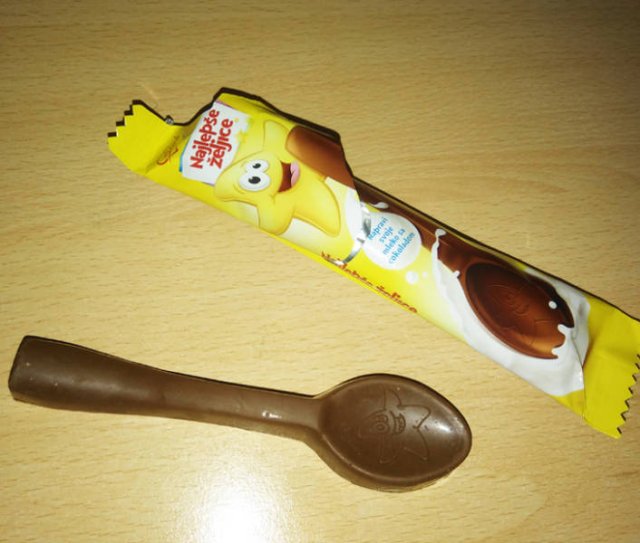 The bike rack at this dog park is a slinky dog.
9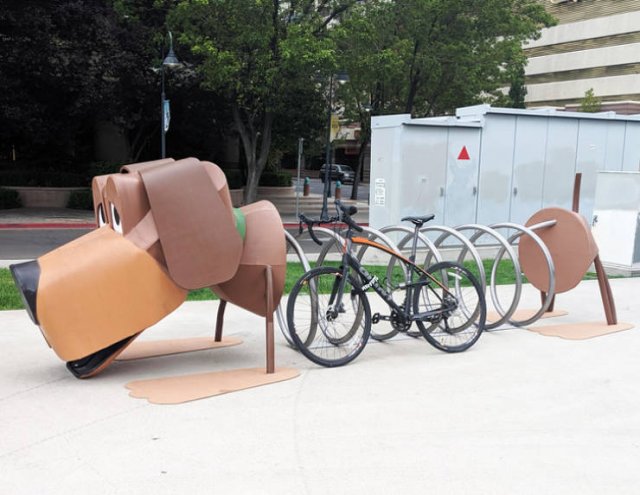 A burrito-like pencil case
10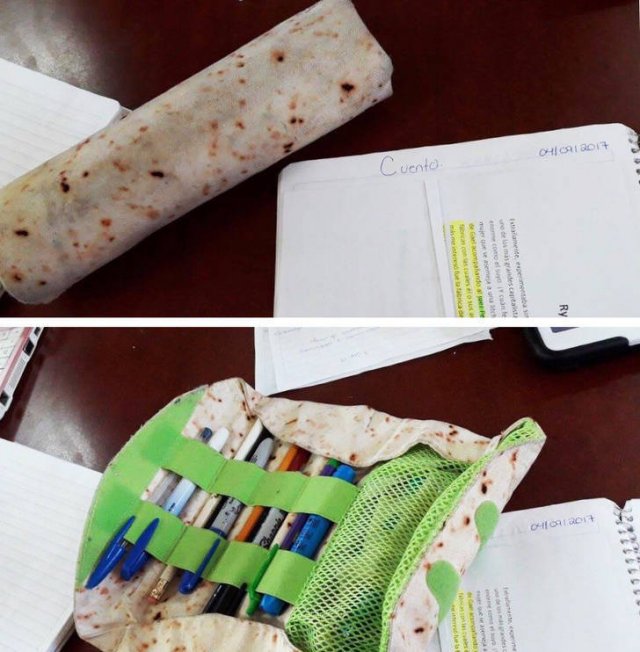 "This ball-shaped Fanta bottle I found"
11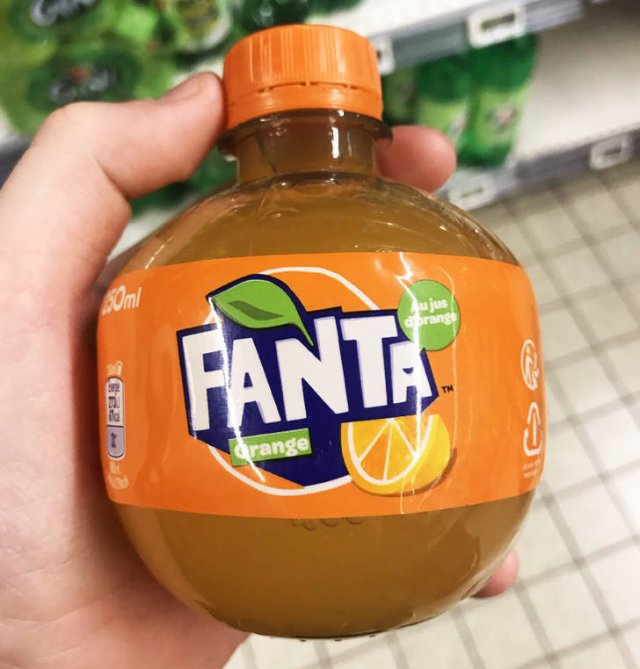 This clock that looks like a knot
12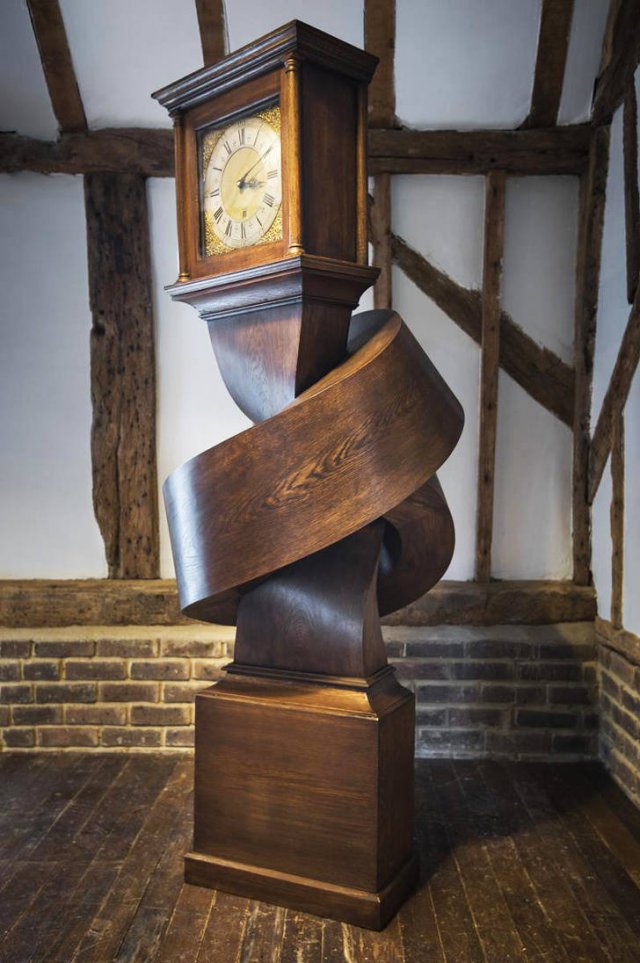 These door handles match the professions of the workers in the buildings.
13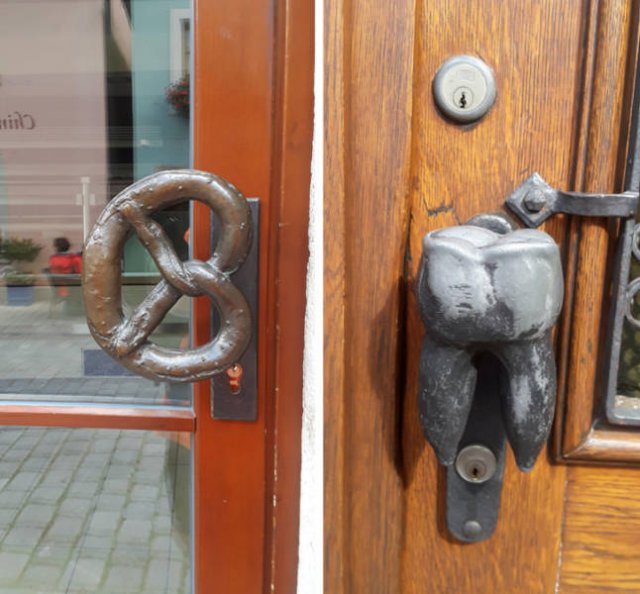 These sticky notes came on a mini-pallet.
14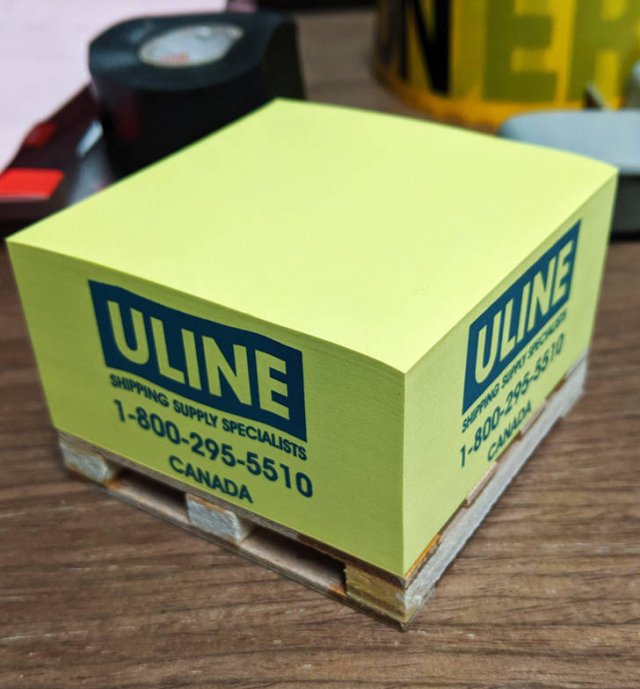 Unusual pedestrian crossings — the left one is in Mexico, and the right one is in Russia.
15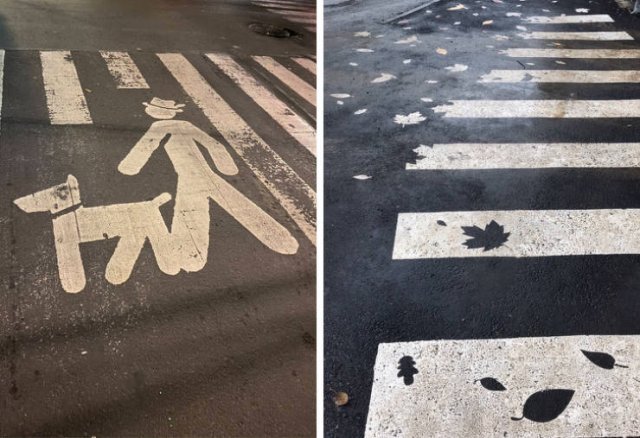 "This fly swatter that gives the fly a chance"
16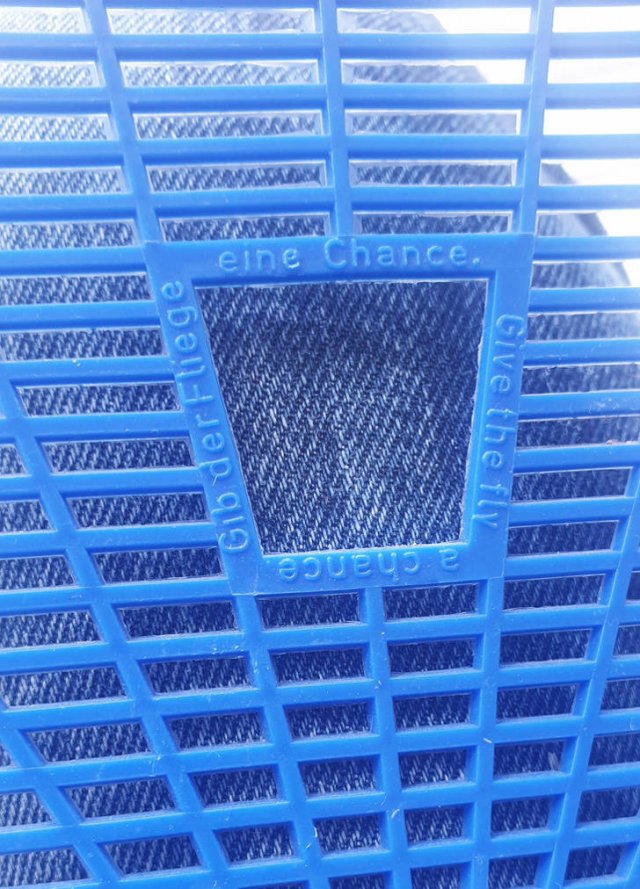 Paper snowflakes cut into Star Wars shapes
17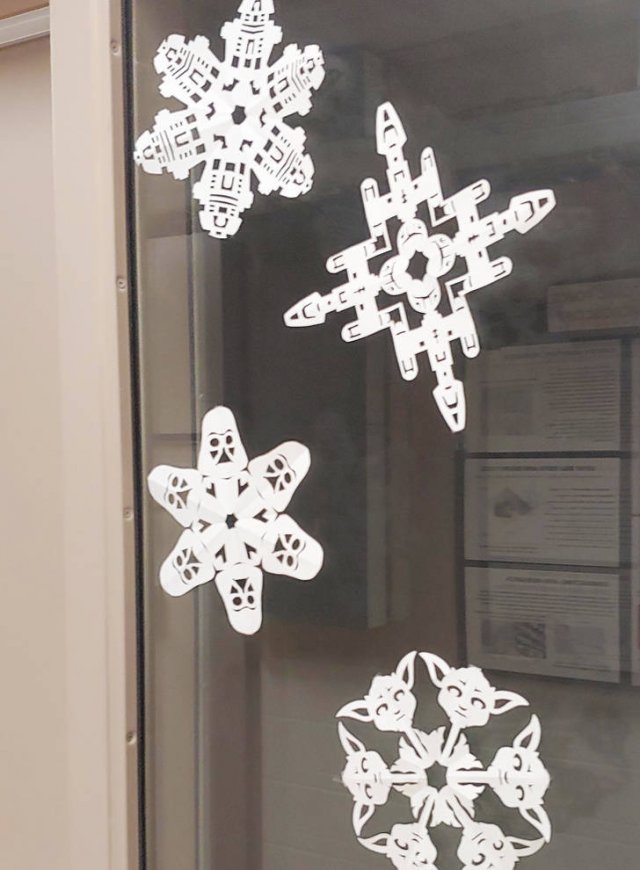 "The ceiling in my parents' toilet has a maze."
18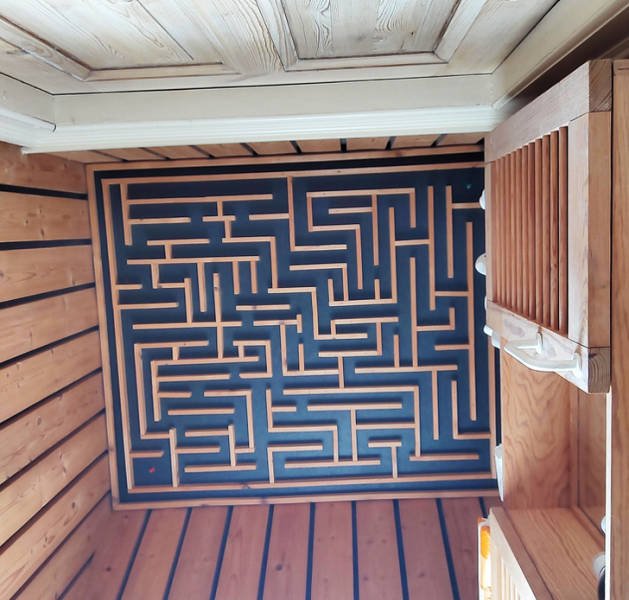 These burger seats
19