1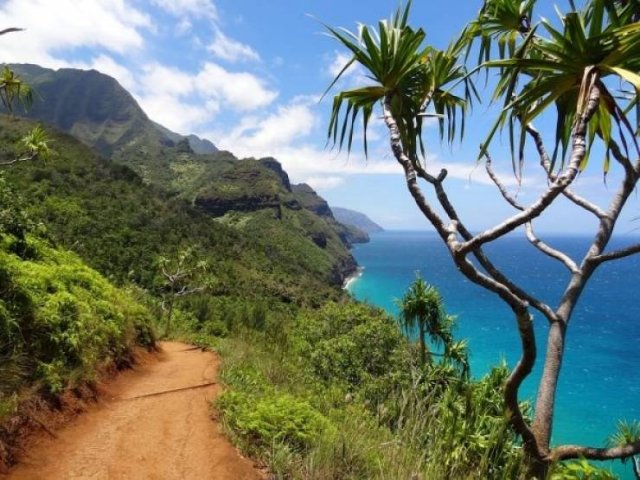 This is the Nā Pali Coast on the island of Kauai, and one of the most beautiful places I've ever seen. I spent about six months in Hawaii, and it was the coolest thing I've ever done. If you're looking for a place to run away from life and start over, I'd highly recommend Hawaii. Here are some facts about the paradise that runs on island time.
2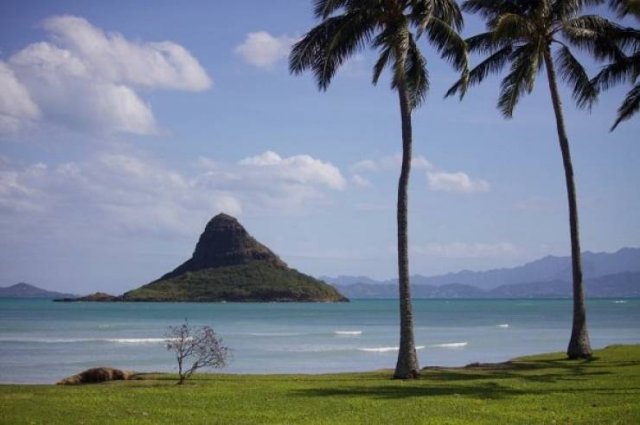 Hawaii is made up of 8 main islands: Niihau, Kauai, Oahu, Maui, Molokai, Lanai, Kahoolawe and the Big Island of Hawaii.
3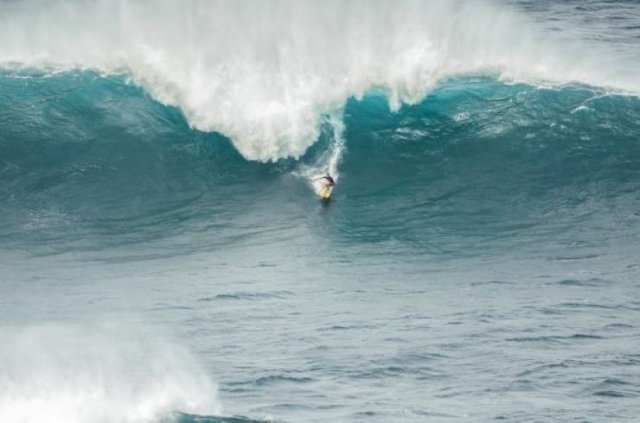 Surfing was invented thousands of years ago by the Polynesians who first settled Hawaii. Back then, their boards weighed more than 150 pounds and measured up to 20 feet.
4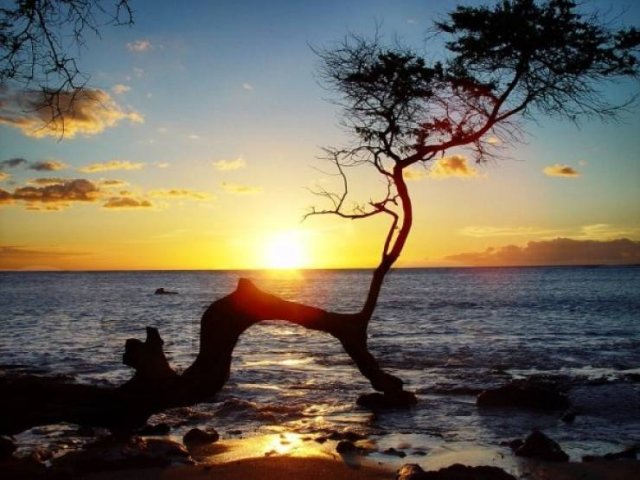 Hawaii entered the nation on August 21, 1959, making it the youngest state in the U.S.
5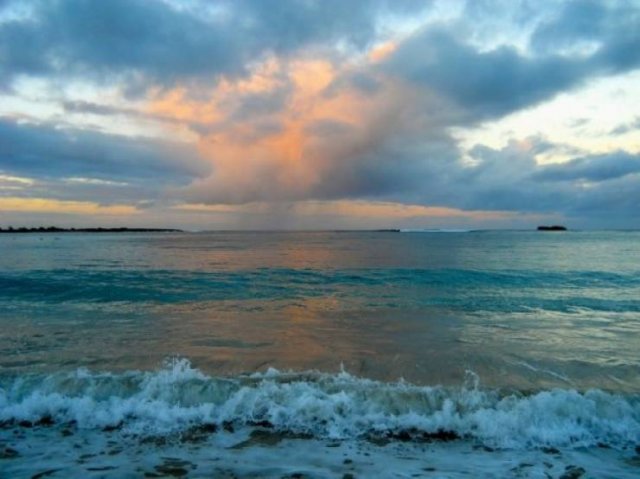 Aloha is the Hawaiian word for love, affection, peace, compassion, and mercy. It is used as both a greeting and a farewell.
6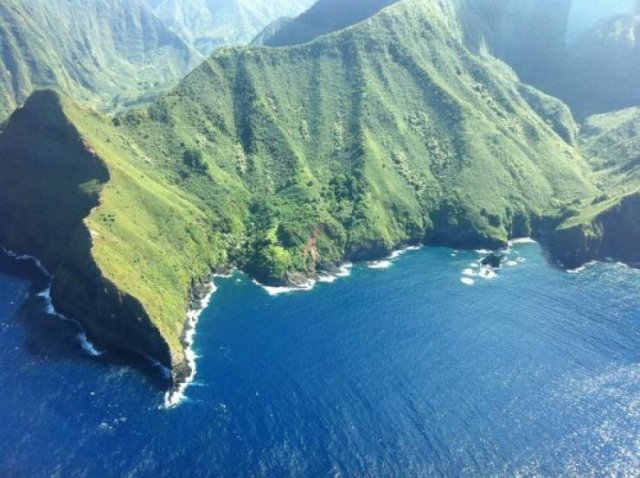 The island of Molokai is home to the tallest sea cliffs in the world, which tower between 3,600 and 3,900 feet above the ocean.
7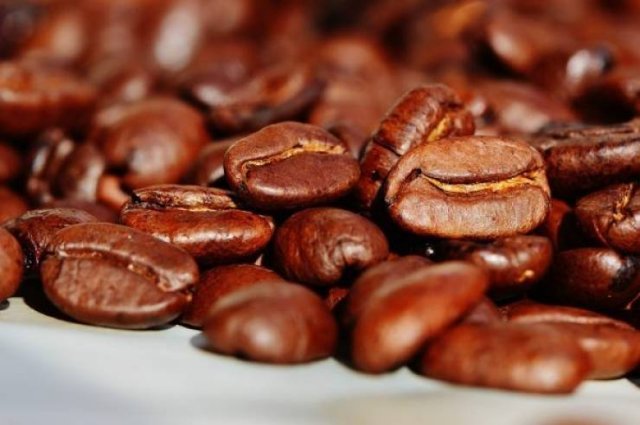 Hawaii is the only state that is able to grow coffee plants commercially.
8

Tourists are advised not to take a volcanic rock from Kilauea, one of the most active volcanoes in the world. It's believed that taking the rock away from its homeland will bring you a curse.
Park rangers at Hawaii National Park receive thousands of packages of volcanic rock every year from tourists who had bad luck and want to return them.
9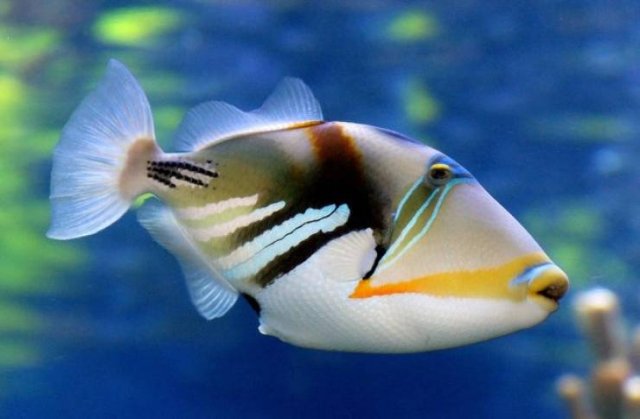 The state fish is called the Humuhumunukunukuāpuaʻa, or reef triggerfish.
10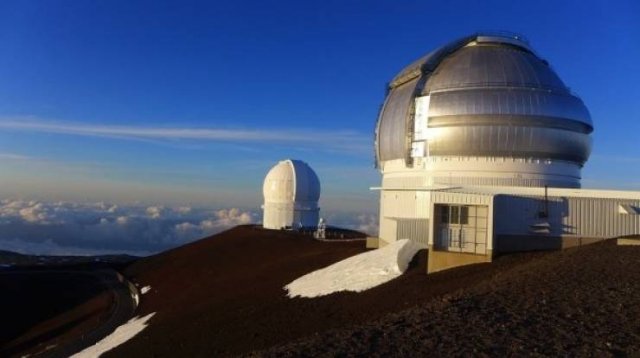 Located on the Big Island, Mauna Kea is the tallest mountain in the world (measured from its base on the ocean floor). The top of the mountain is often dusted with snow.
11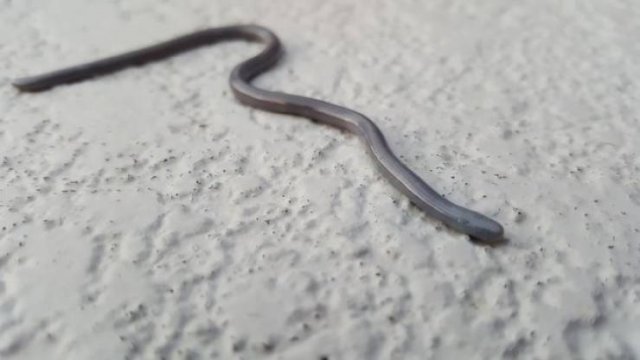 The Brahminy Blind Snake is the only snake you'll ever see in Hawaii and resembles an earthworm.
12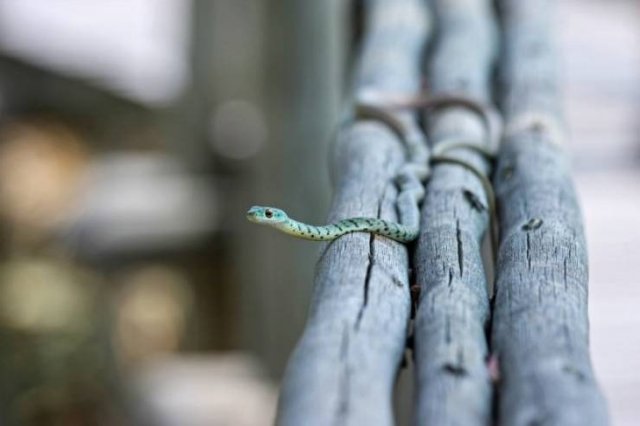 Other than zoos (and those tiny blind guys) snakes are outlawed in the state to help preserve native populations.
13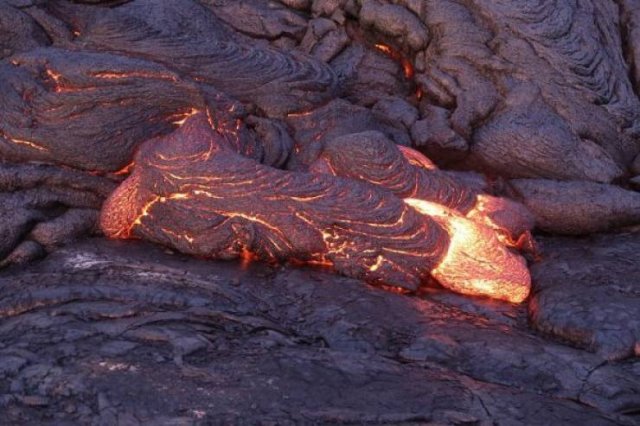 Due to continuous volcanic eruptions, Hawaii is the only state to have an increasing land area. The Big Island expands more than 42 acres per year.
14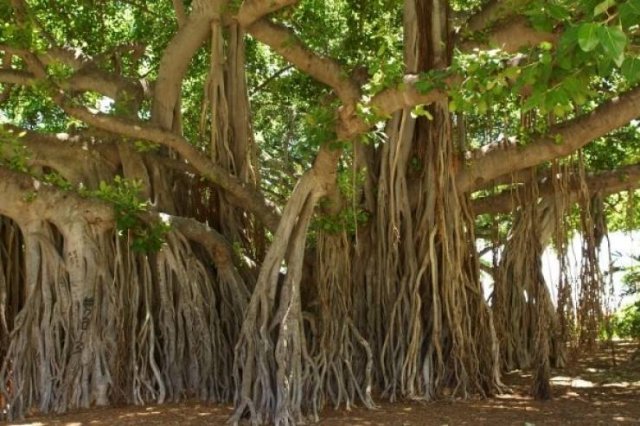 Banyan trees, native to Hawaii, are the world's largest trees in terms of area.
15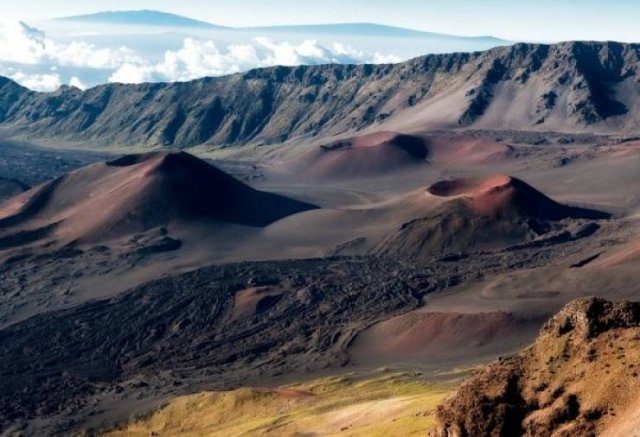 Hawaii has two official languages: English and Hawaiian. Pidgin, Samoan, and Tongan are also spoken.
16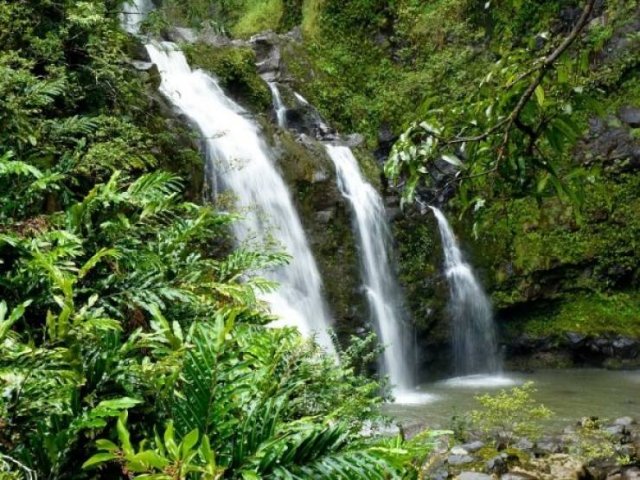 When written in the English language, the Hawaiian alphabet only has 12 letters.
There are 5 vowels (a, e, i, o, u) and 7 consonants (h, k, l, m, n, p, w).
17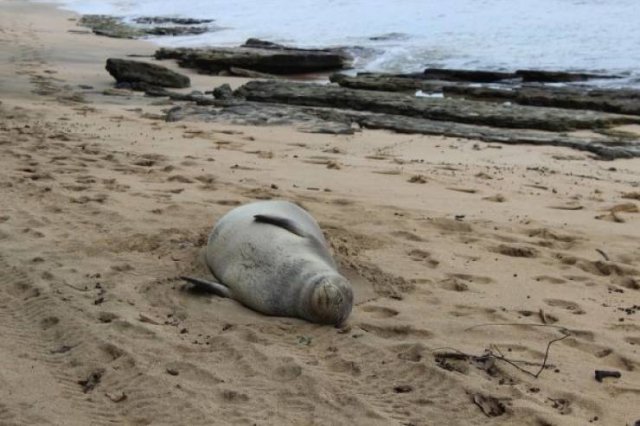 The only mammals native to Hawaii are the hoary bat and the monk seal.
18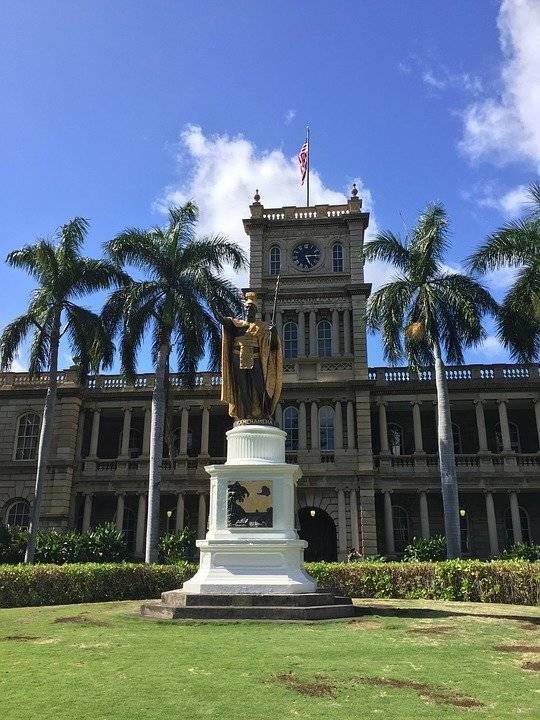 Hawaii is the only state to honor a monarch. Hawaiians celebrate King Kamehameha Day on June 11th and have since 1872.
19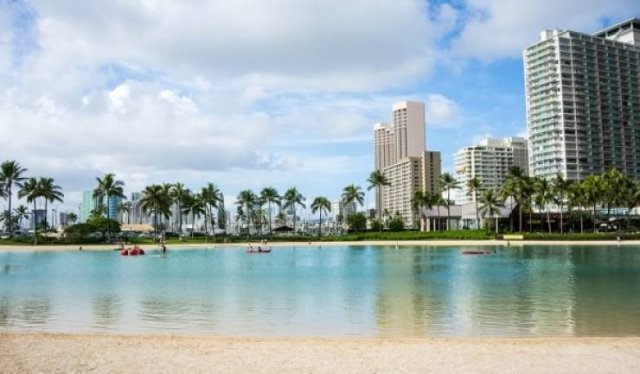 Oahu drives more visitors per year than any other Hawaiian island.
20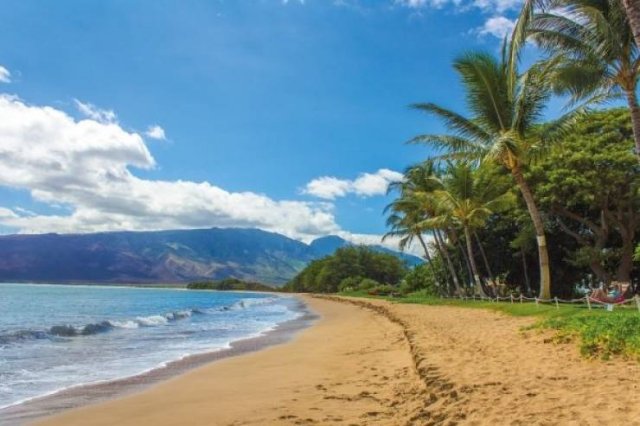 Hawaii has its own time zone and doesn't observe Daylight Saving Time.
21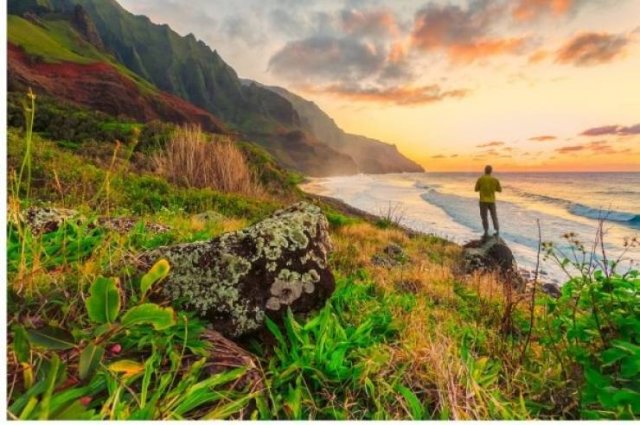 Hawaii is 2,390 miles away from North America (the closest continent) and is considered the most isolated population center on earth.
22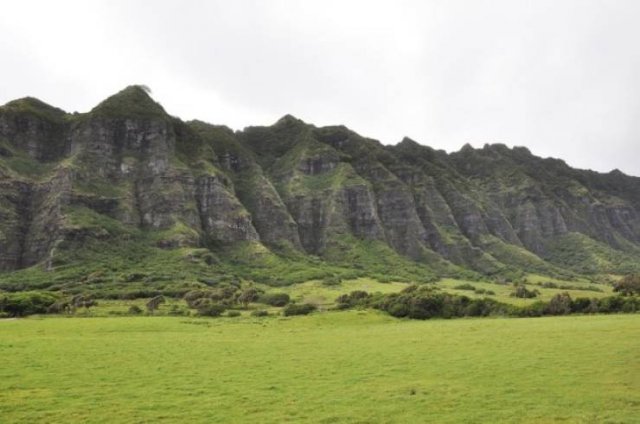 A lot of famous movies have been filmed in Hawaii including Jurassic Park & Jurassic World, 50 First Dates, Godzilla, Tropic Thunder, and You, Me and Dupree.
This is Kualoa Ranch, a popular filming location for movies and tv.
23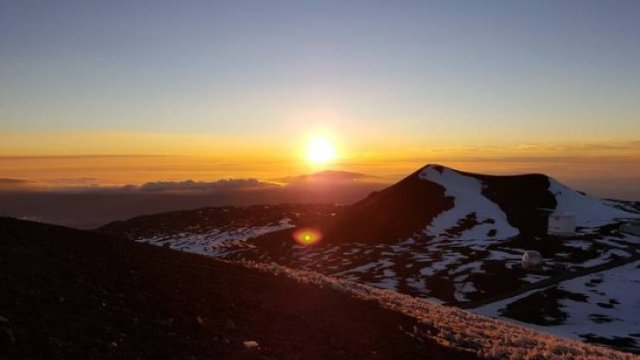 Both the highest and lowest recorded temperatures in Hawaii occurred on the Big Island. The highest was 100 degrees Fahrenheit in 1931 and the lowest was 12 degrees Fahrenheit in 1979.
24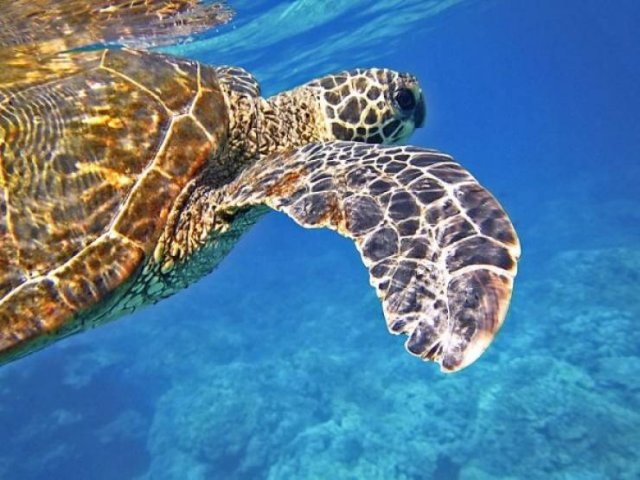 The Hawaiian name for sea turtles is 'honu'. The turtles can weigh upwards of 350 pounds.
25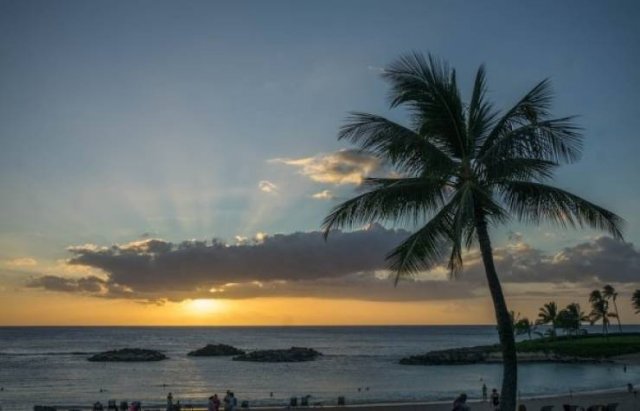 No building may be taller than a palm tree on Kauai by law.