John Travolta 's nose has a memory effect — it doesn't bend back.
1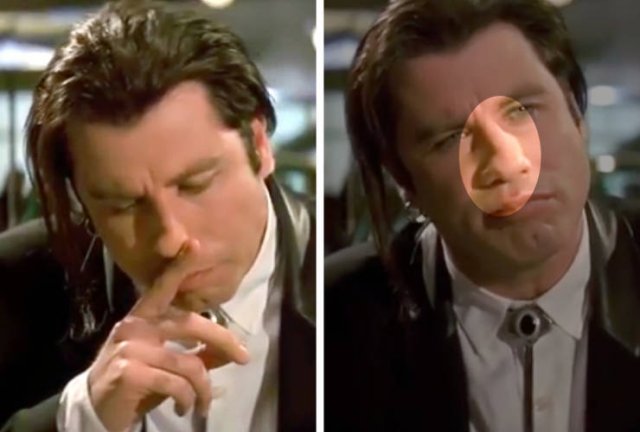 There is a bear on the Toblerone logo. Have you noticed it before?
2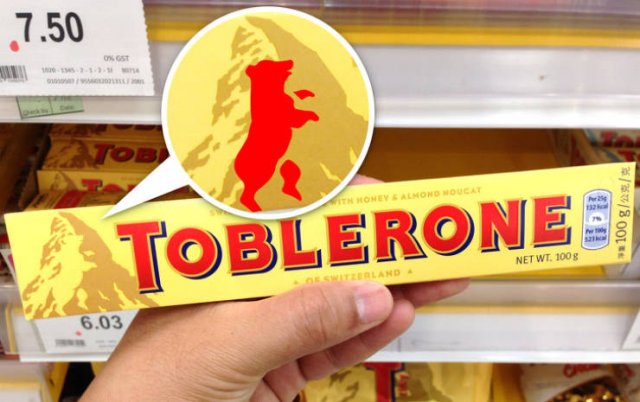 Colonel Sanders' bowtie looks like a stick figure body.
3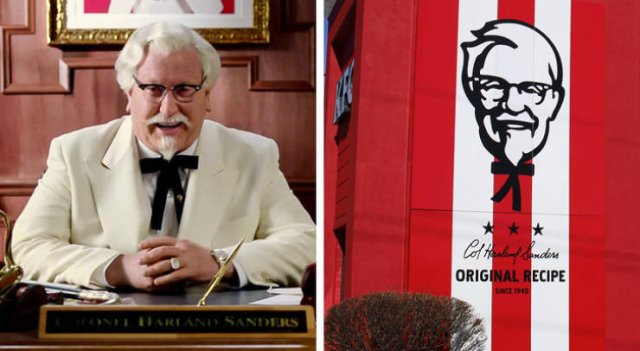 My friend's son noticed that cats have noses under their paws.
4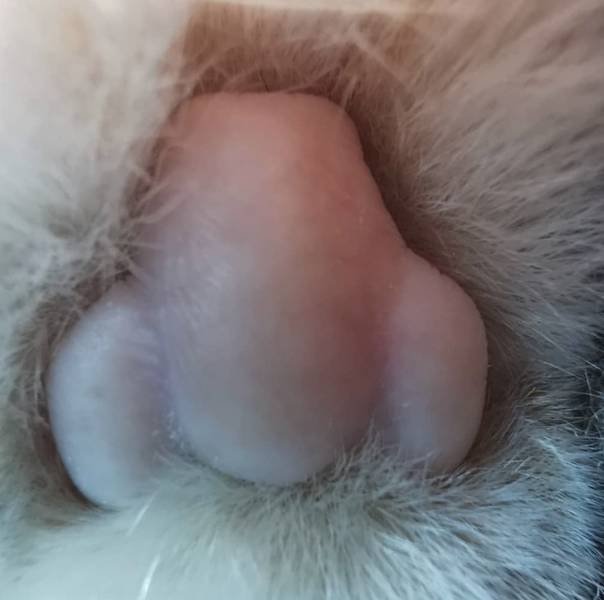 Have you ever realized that Fred Jones from the Scooby-Doo series wears overalls under his sweater?
5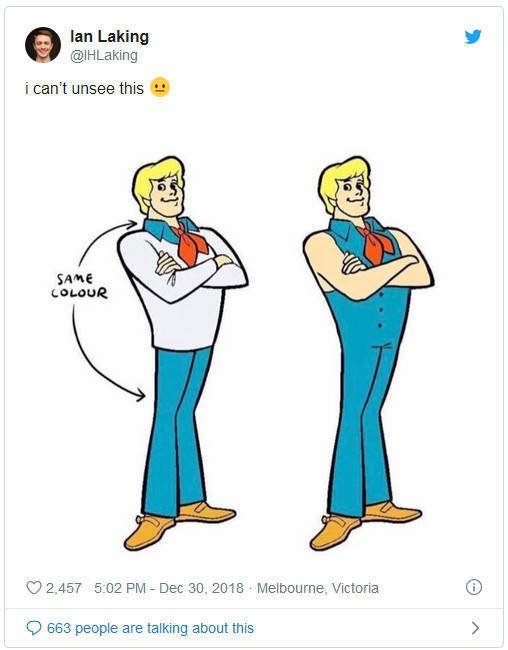 Powerpuff Girls' helmet straps look like teeth while their smiles look like noses.
6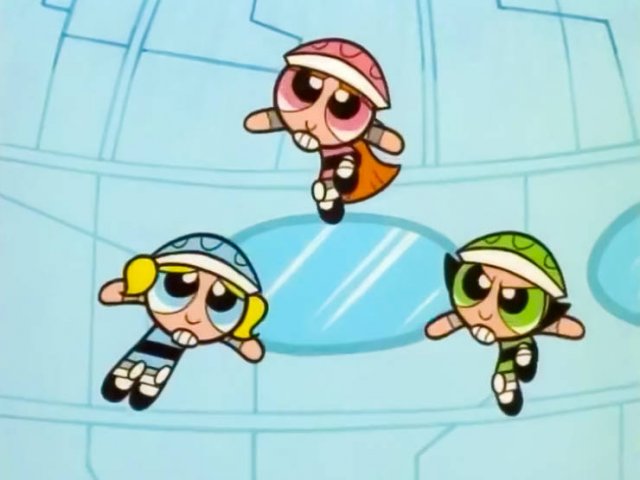 One close look at Tom Cruise and you won't be able to unsee his asymmetric teeth.
7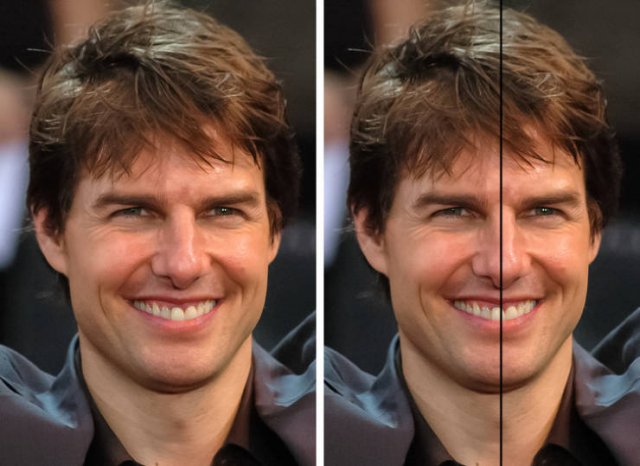 Bushes and clouds are the same thing, just different colors, in the Super Mario Bros. game.
8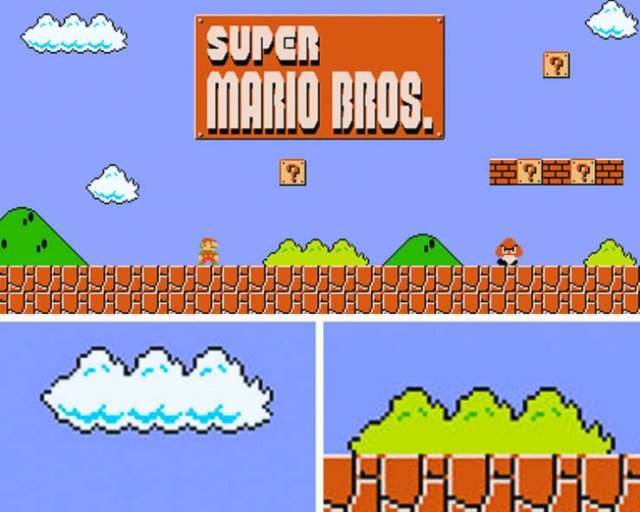 Eeyore the donkey from Winnie-the-Pooh has the face of a bald man on his muzzle.
9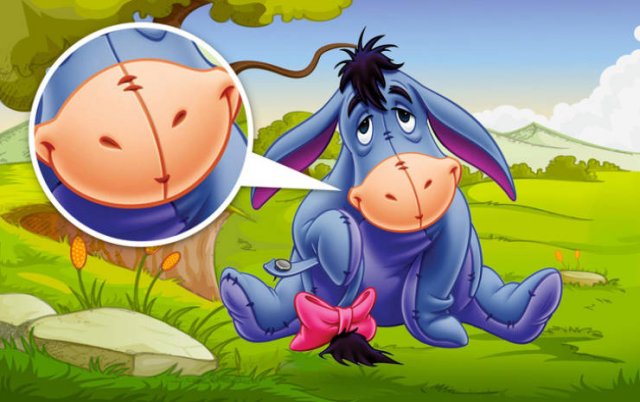 If you've ever looked at Australia for a long time, you might have also seen Scooby-Doo in it.
10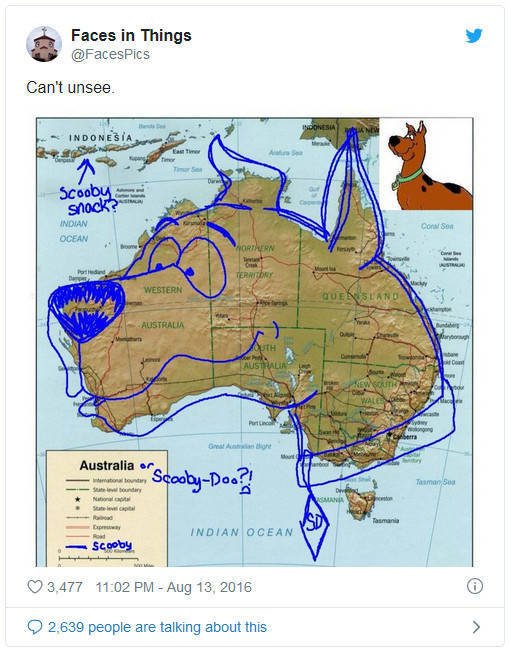 Have you ever noticed this feature of EXIT signs? Also, there is an arrow between E and X or perhaps that's a house.
11