Eddie Murphy, 10 children


1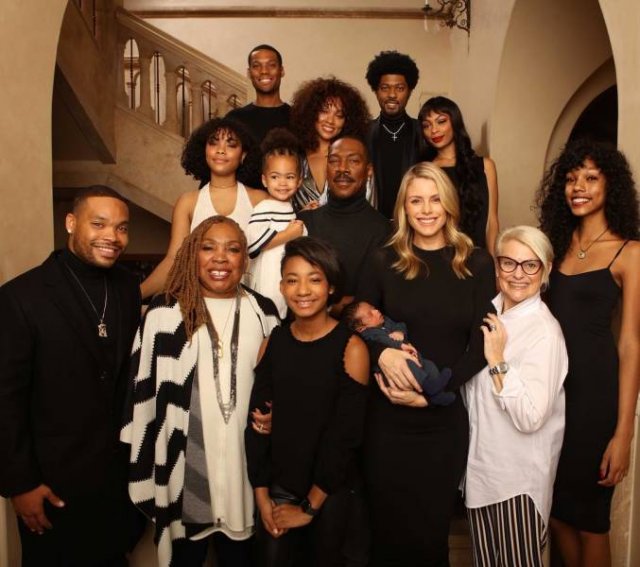 First row left to right: Eddie Murphy's son Eric, his (Eddie's) mother Lillian, daughter Angel, fiancée Paige Butcher with their son Max, her mother, and Eddie's daughter Zola.
Second row: Eddie's daughter Bella and Eddie with his daughter Izzy.
Third row: Eddie Murphy's son Miles, daughter Bria, son Christian, and daughter Shayne.
Mick Jagger, 8 children

2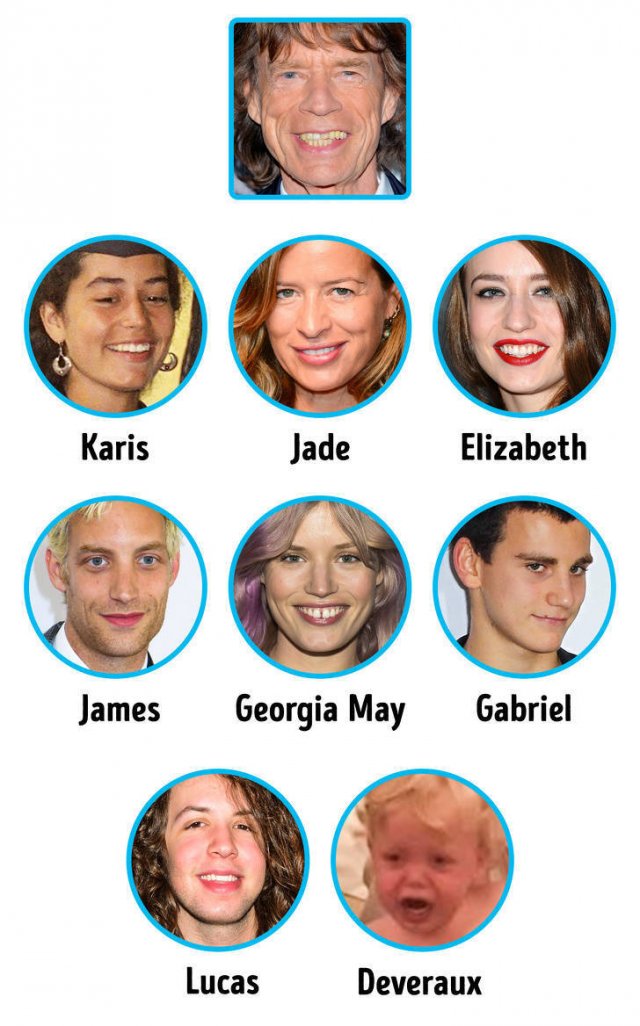 Alec Baldwin, 5 children

3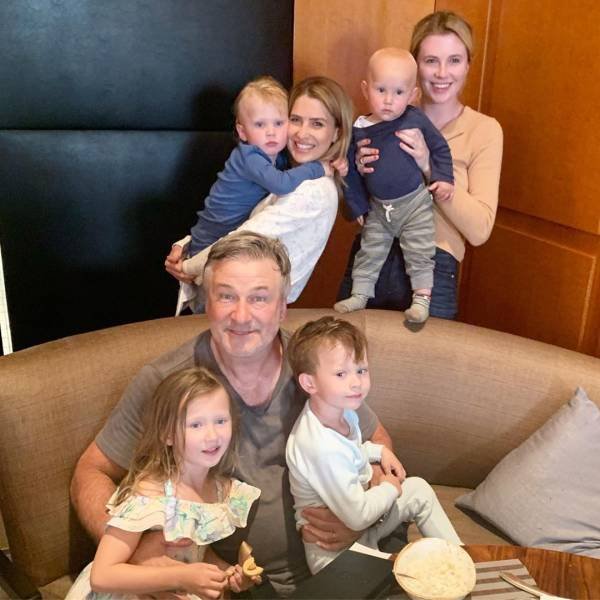 Alec Baldwin holding his daughter Carmen and his son Rafael, his wife Hilaria Baldwin with their son Leonardo, and his oldest daughter Ireland with his son Romeo.
Jude Law, 5 children

4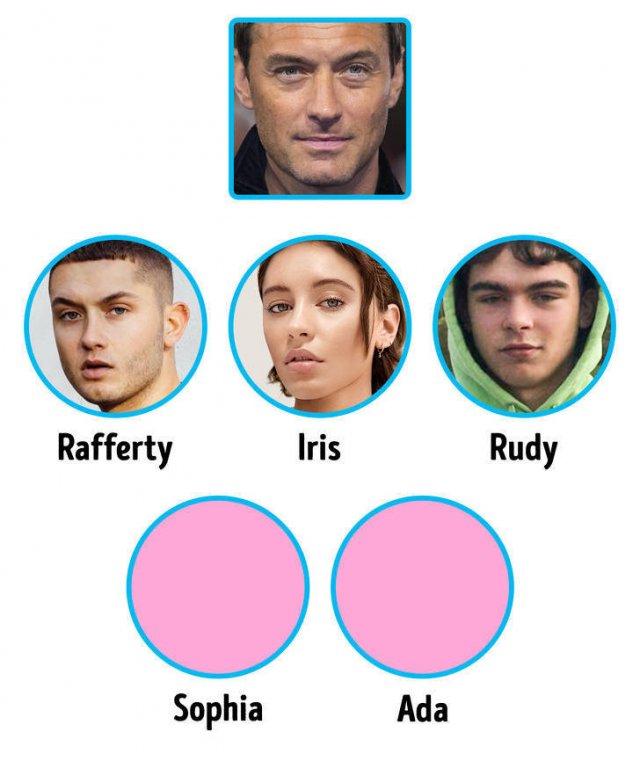 Rod Stewart, 8 children

5

Rod Stewart with his sons, Sean and Liam, and daughters, Renee, Kimberly, and Ruby.
6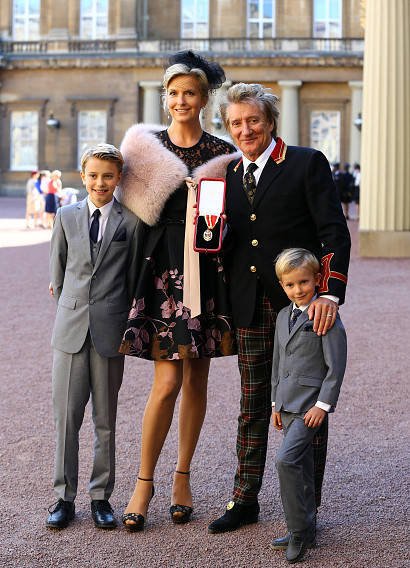 Rod Stewart with his wife Penny Lancaster and their sons, Alastair and Aiden.
Rod Stewart also has a daughter, Sarah Streeter, who was raised by adoptive parents.
Steven Spielberg, 7 children

7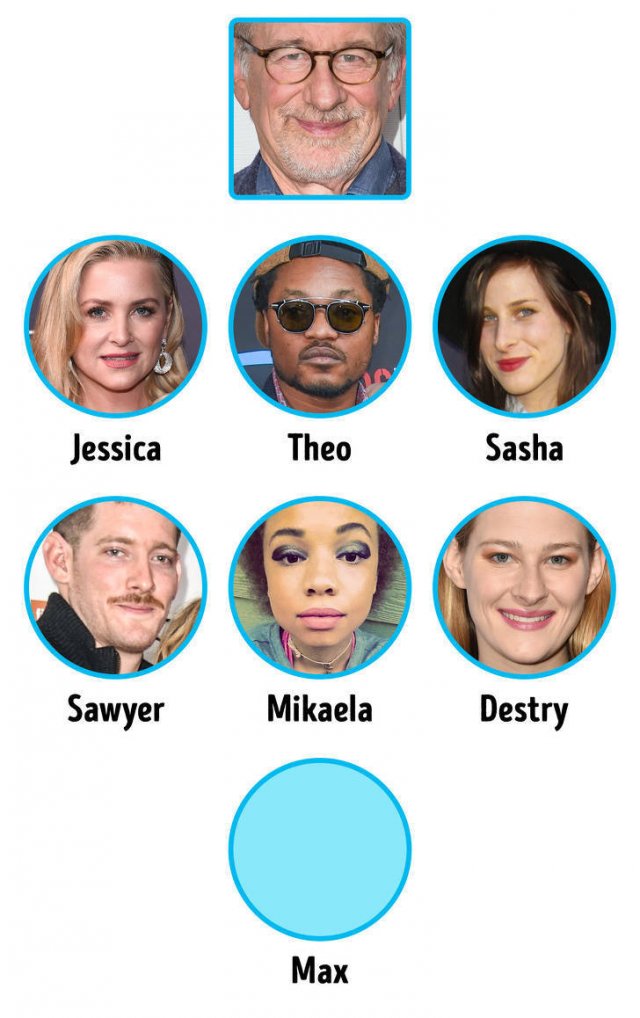 James Van Der Beek, 5 children

8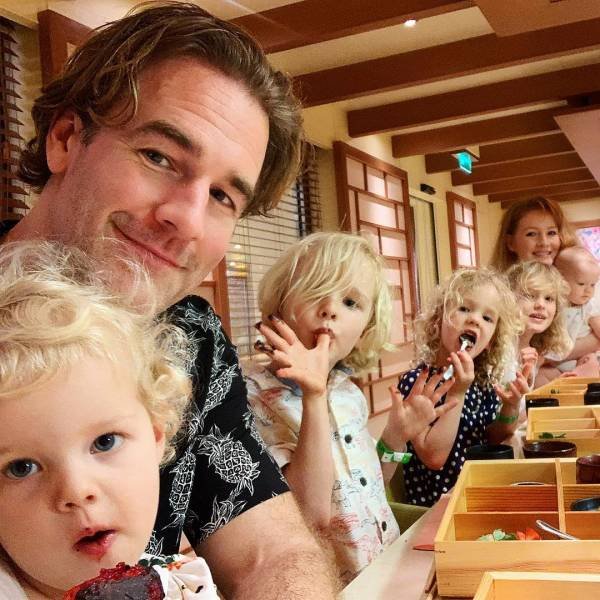 Left to right: James Van Der Beek with his daughter Emilia, his son Joshua, daughters Annabel and Olivia, and his wife with their daughter Gwendolyn.
Diddy, 6 children

9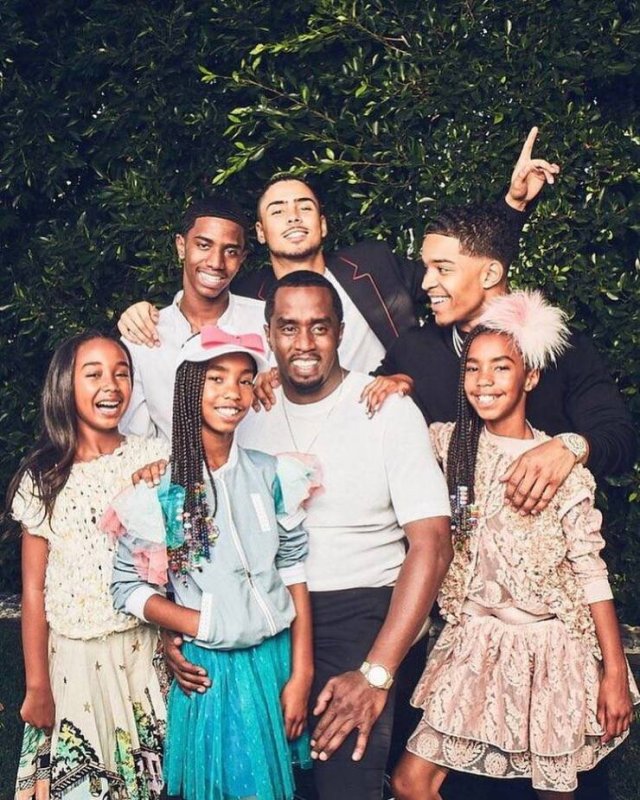 Diddy with his sons, Christian, Quincy, and Justin, and daughters, Chance, D`Lila, and Jessie.
Bruce Willis, 5 children

10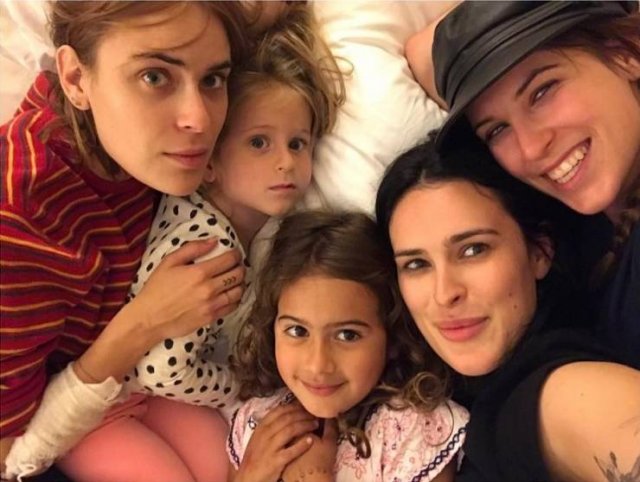 His daughters: Tallulah, Evelyn, Mabel, Rumer, and Scout.
Arnold Schwarzenegger, 5 children

11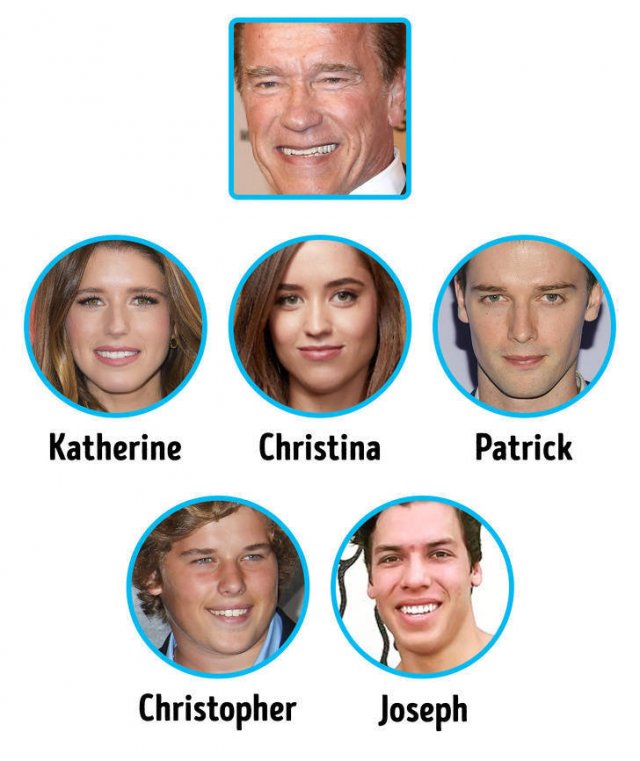 Jim Gaffigan, 5 children

12

Jim Gaffigan with his daughters, Kate Louise and Marre, and sons, Jack, Michael, and Patrick, and his wife.
Zac Hanson, 4 children

13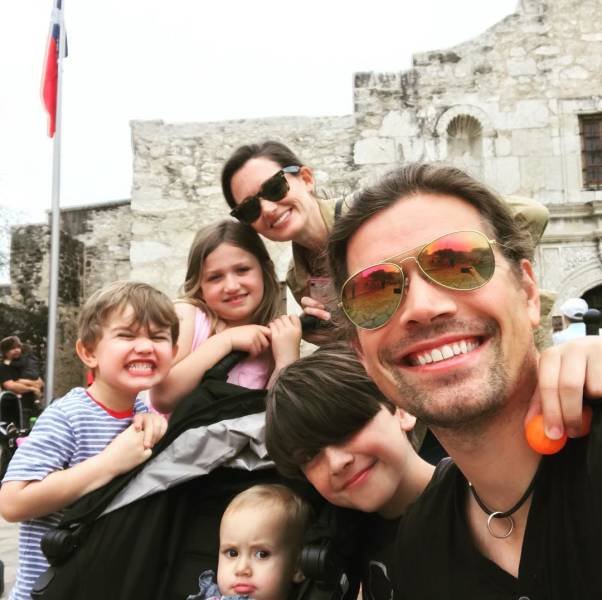 Zac Hanson and his wife with their sons, John and George, and daughters, Junia and Mary.
Steve Harvey, 7 children

14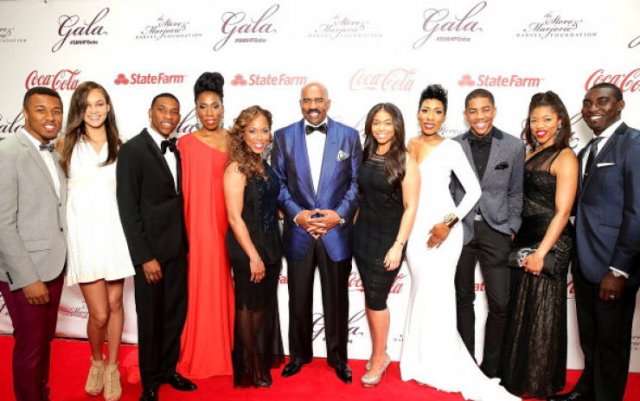 Left to right: Steve Harvey's son Jason, with his wife Amanda, son Broderick Harvey Jr., daughter Brandi, his wife Marjorie with him, daughters, Lori and Karli, son Wynton, and daughter Morgan with her husband Kareem.
Tori Spelling, 5 children

15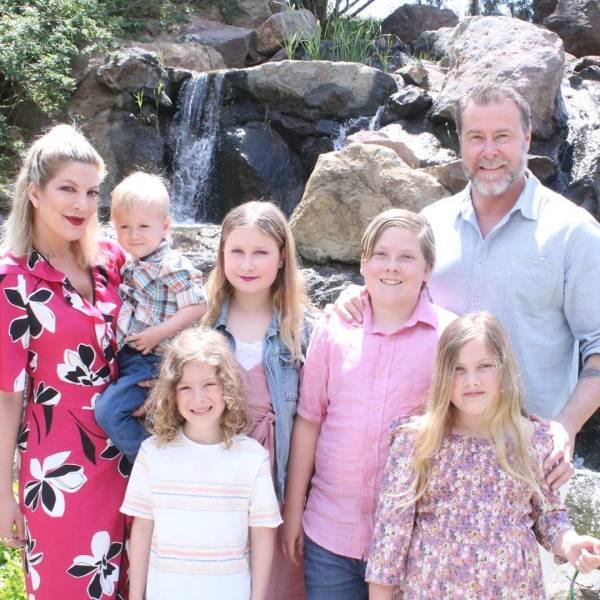 Tori Spelling holding her son Beau, her son Finn, daughter Stella, son Liam, daughter Hattie, and her husband.
Lauryn Hill, 6 children

16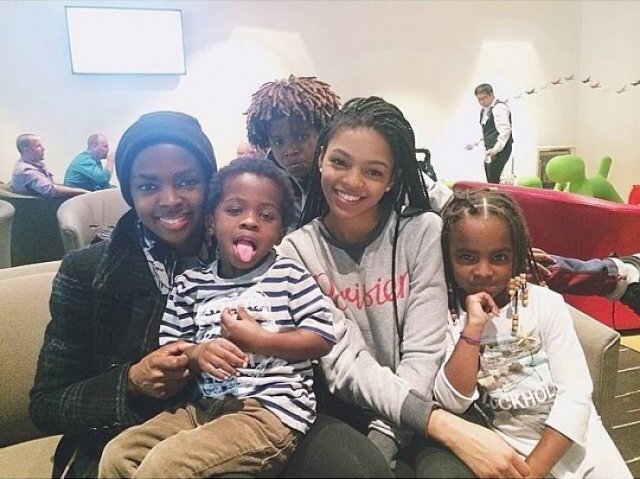 Lauryn Hill, her sons, Micah and John, and daughters, Jelah and Sarah.
17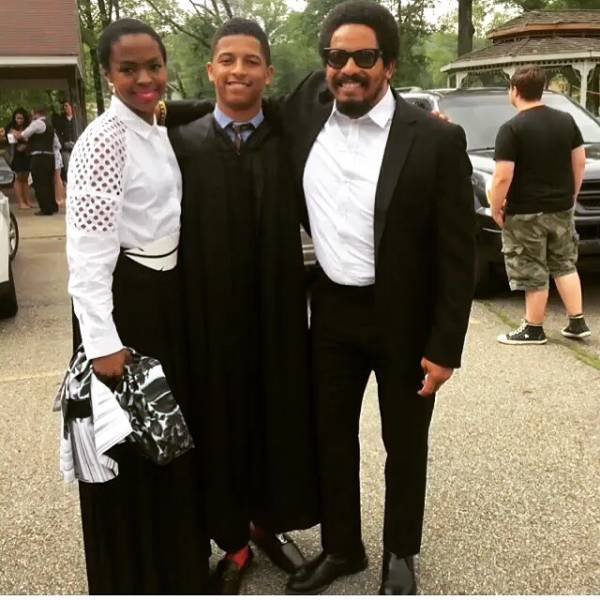 Lauryn Hill and Rohan Marley with their son Zion.
Lauryn Hill also has a son, Joshua, who is not in the pictures.
Clint Eastwood, 8 children

18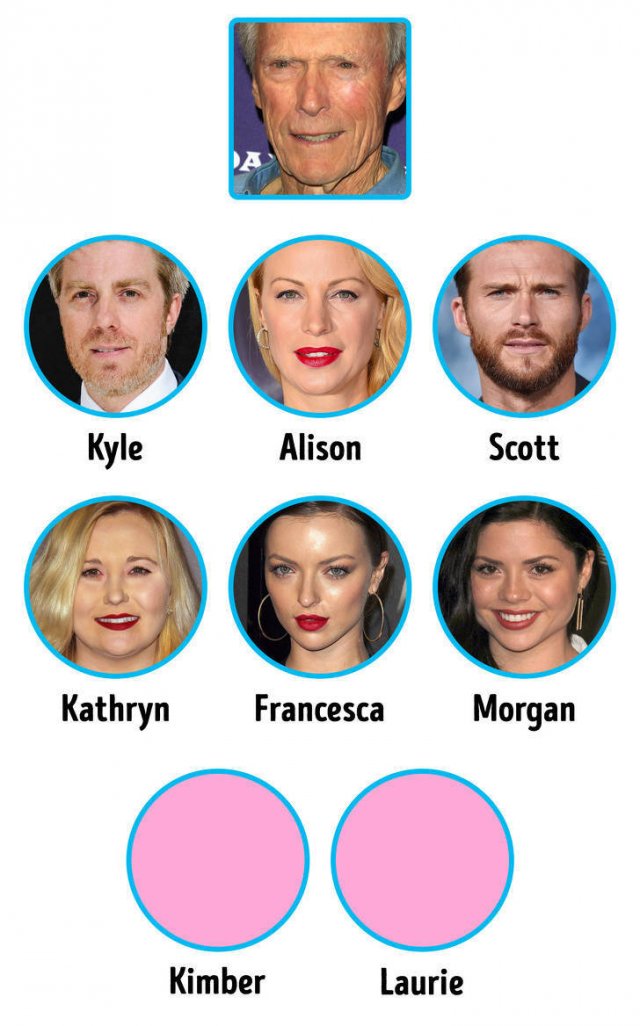 Tish Cyrus, 5 children

19

Tish Cyrus and her husband Billy Ray with their daughters, Miley, Brandi, and Noah, and sons, Trace and Braison.
Kevin Costner, 7 children

20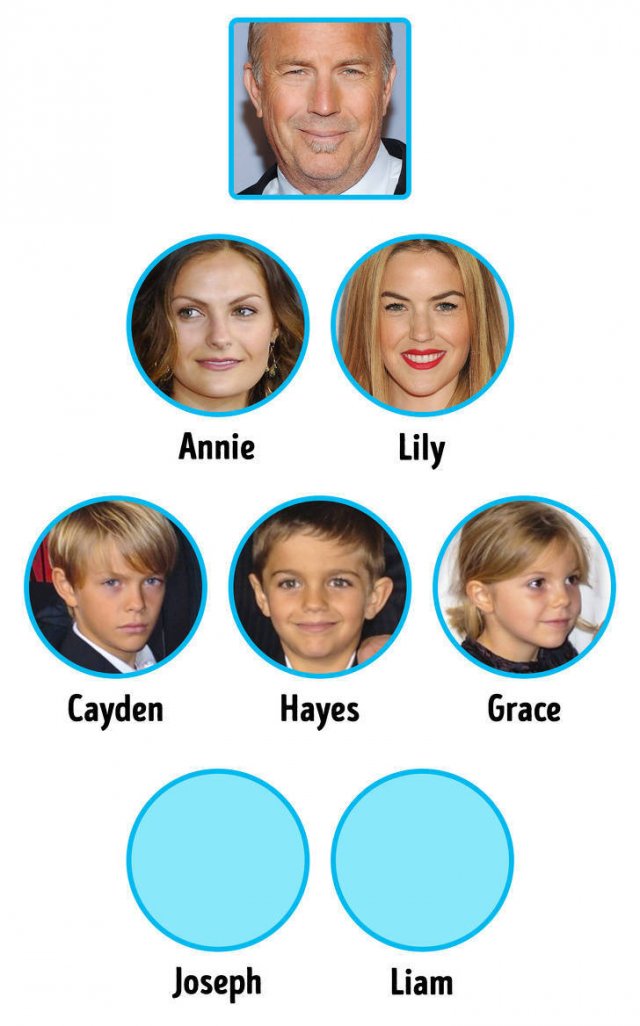 Diana Ross, 5 children

21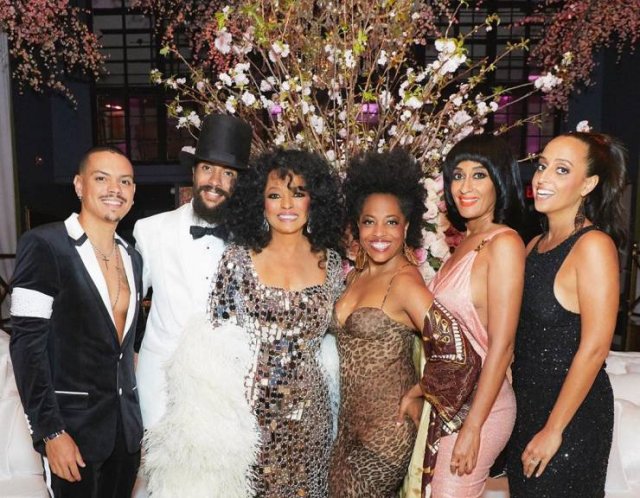 Left to right: Diana's sons, Evan and Ross, and daughters, Rhonda, Tracee, and Chudney.
Shaquille O'Neal, 5 children

22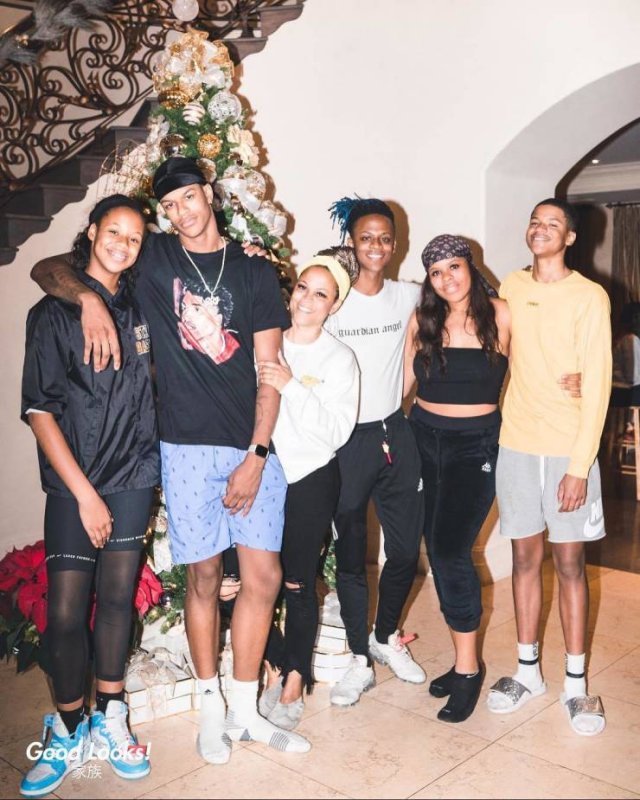 Shaquille`s daughter Mearah, son Shareef, their mother Shaunie, his son Myles, daughter Amirah, and son Shaqir.
Sting, 6 children

23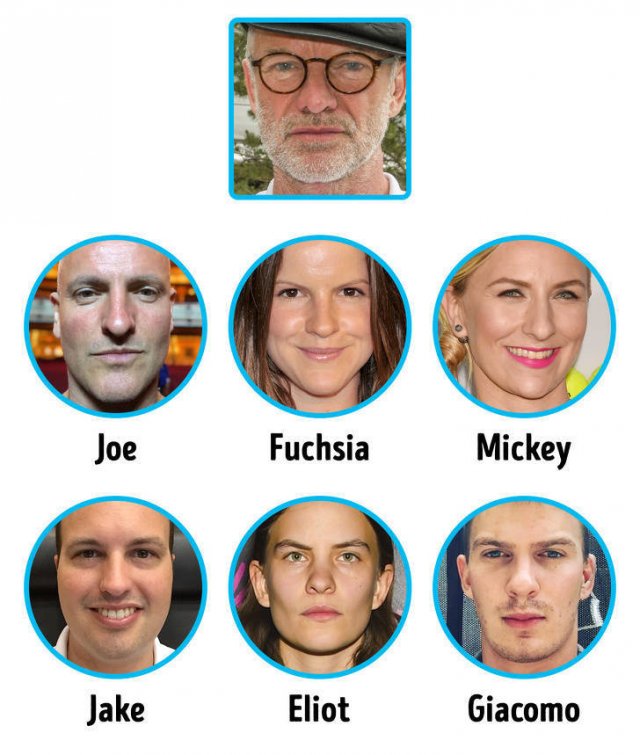 Madonna, 6 children

24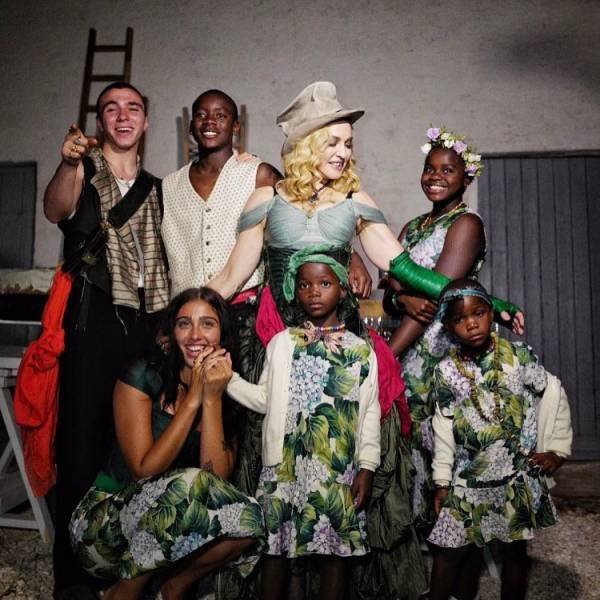 Madonna with her daughters, Lourdes, Chifundo, Esther, and Stella, and sons, Rocco and David.